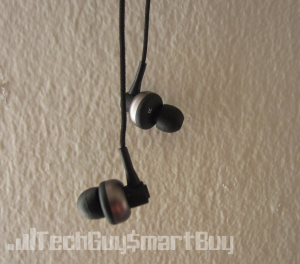 Next up on our list of treats to review is the EP1 noise-isolating earphones by RBH. Thanks to properly-funded marketing, many of you are only aware of Beats headphones as the only real high-end audio solutions for your ears. There are wide variety of manufacturers that provide superior sounds long before Dr. Dre & Monster got together. We were able to experience one them with RBH Sound.

For a little background, RBH has been around since 1976 and supplying speakers for companies like Fosgate, JBL, & Parasound to name a few. Then in 1986, the company switched its focus to create its own audio products and have been doing so ever since. In August, RBH put their expertise into their first pair of earphones. After spending quite some time with EP1s, I seek out to answer the question: are these earphones worthy of your attention and $$$?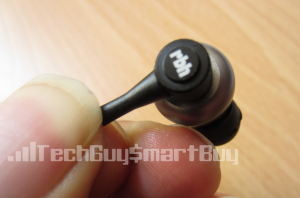 The EP1 are crafted to be noise-isolating earphones and when inserted properly turns any sounds from the rest of the world to an almost mute volume. Everything pumped through these earphones are turned into crisp, clear quality sounds. The bass levels are represented great with great overall audio reproduction. Giving audiophiles the ability to zone out to their favorite tunes without causing damage to your hearing. There are a plethora of earphone makers out there that can't even provide great sound, offering consumers you get what you pay for headphones.



"RBH provides quality look and sound with the EP1s."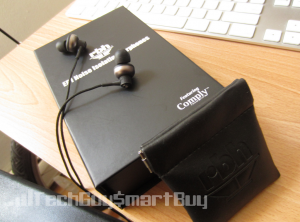 The EP1s are crafted with great design cues and subtle details giving it a defined look to them. RBH equipped them with Comply earbuds that are like memory foam that conforms to fit your ears. If they are too big, the set comes with three silicone rubber tips that vary in size. Of course you will get the best audio results & noise-cancellation when using the Comply tips. RBH used a cloth-woven cable to prevent knots while on-the-go and it definitely helps. From the materials used down to the off-centered tips, good job on the craftsmanship RBH.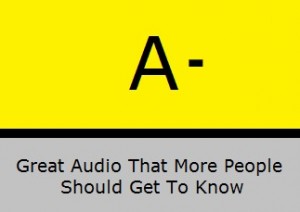 My experience with the EP1s was definitely a pleasant one. RBH provided a premium look and audio output with these earphones. Just great sound. Along with great audio, you have a shirt clip, pouch for your extra tips, and premium box that holds everything to make the package complete. My only gripe would be the lack of microphone when listening to music on my phone. Since I do a lot on my iPhone, that is a key feature for me per se while others may not be such a big deal. I only wish RBH had more of a marketing presence to better reach the masses.



The EP1s carry a $149 price tag, which is the same as the Beats Tour earphones, but offers a better overall sound rather than just a bass boost. This one is easily a buy especially for those who are gonna spend the same amount for earphones anyways. RBH provides quality look and sound with the EP1s. What more do you need in mobile audio?

You can order your EP1 headphones here.