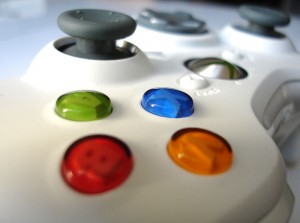 With Microsoft riding off of the success of the long lifespan of the Xbox 360 and Sony looking to pull the trigger first on unveiling its next-gen console, more details on the new Xbox are pouring in. Microsoft's newest console is shaping up to be quite the upgrade. The Edge is reporting from sources confirming some details we posted earlier.

Info like the new games will use 50GB Blu-ray discs, Blu-Ray player, improved Kinect (not inside of the console), powered by an 8-core 1.6GHz AMD processor, 800MHz GPU, and 8GB of RAM. Xbox Live Gold looks to become more of a standard in gaming. The new 50GB games will require an activation code to play and prevent privacy along with used games. That will definitely piss many gamers off if there is no way to play older games.
If not, I'm quite sure someone will figure out a workaround to avoid selling your older games. The new Xbox is slated to become announced at E3 this year and will launch later this year. I, for one, can't wait.
via Edge