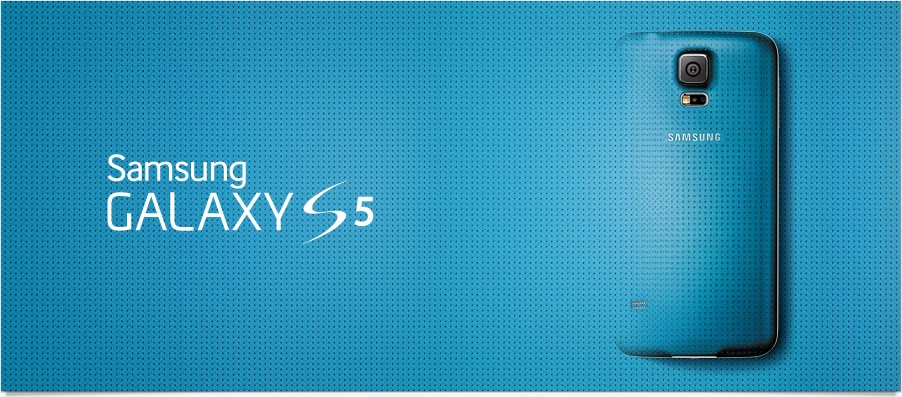 After
countless leaks + rumors
, it is finally here. Their new flagship is bigger, badder, and faster. Samsung hopes to have put everything consumers want into 1 device rather than several. All of the new changes & specs lie below.
The Galaxy S5 is futureproof, water-resistant, still plastic, and ready for smartphone war.
The Galaxy S5 sports a 5.1inch 1080p HD AMOLED display, powered by a quad-core 2.5GHz Snapdragon 800 CPU or 8-core Exynos CPU (depending on where you are in the world), running Android 4.4 KitKat w/ TouchWiz UX, 2GB of RAM, 16GB/32GB of storage, a 2800 mAh battery, faster Wi-Fi + MIMO antennas, built-in heart rate sensor, and a 2.1MP front-facing + 16MP rear-shooting camera w/ LED flash that's capable of recording video in 4K@30fps plus the world's fastest autofocus speed up to 0.3 seconds. The body is still high-end plastic and water-resistant.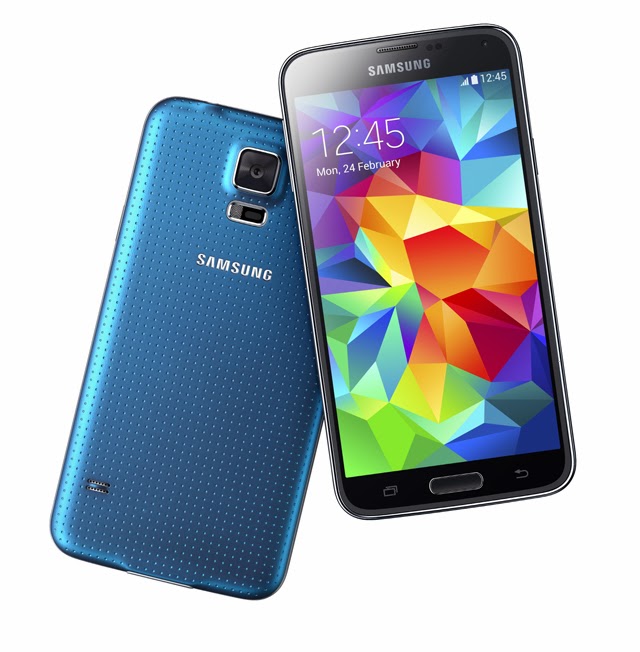 And like the hardware, the software is also vastly improved. TouchWiz is now more toned down as it has a flatter, more simplistic UI. Samsung looks to utilize a card-like UI that resembles a mesh between Live Tiles from Windows Phone & Google Now. The image above shows flight/package delivery info, nearby concerts, recent purchases, distance traveled The S Health 3.0 app now has a music player built-in to rock out w/ your soundtrack of choice and a map to view your course while running. There is also additional support for many, many accessories like scales, heart monitors, GPS trackers, treadmills, and more.
Samsung is looking for a full launch sometime in April in Black, shimmery White, electric Blue and copper Gold colors. AT&T, Sprint, T-Mobile, and Verizon are all on-board to offer it. And now time for some hands-on time with it. Look for it coming up shortly.
More Coverage:
GALAXY S5 HANDS-ON
GALAXY GEAR 2 FAMILY HANDS-ON