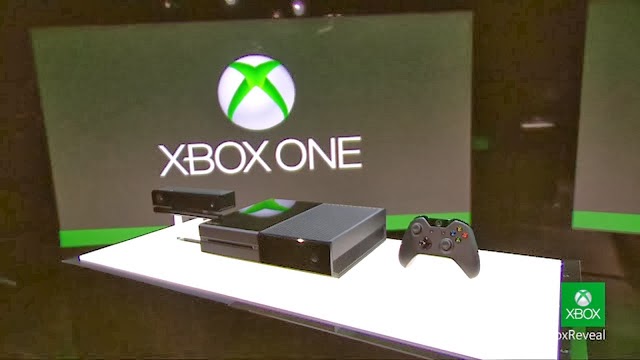 Microsoft made sure to take care of all of the gamers who may feel the console is geared too much towards entertainment and not enough towards games and games was the focus for Microsoft during E3 2014. Some of the games they breezed through while other got a bit more attention. The Xbox One is getting many new games ranging from new Halo, Fable, & Crackdown titles and new games like Sunset Overdrive and The Division.
Fable Legends

The multiplayer beta is coming during this holiday season.
Tom Clancy's The Division
More Tom Clancy espionage w/ a new shooter. Xbox gets 1st crack at new DLC content as it arrives.
Sunset Overdrive
We spoke this title before. It looks like a mix of Dead Rising + Tony Hawk Skateboarding. Lots of fun while trying to survive as it will arrive late October.
Call Of Duty: Advanced Warfare
Starring Kevin Spacey and many futuristic weaponry. This COD takes place in Seoul, South Korea and will hit shelves later this fall.
Forza Horizon 2
September 30th, the Forza sequel returns w/ over 200 cars + a variety of driving conditions to race through.
Crackdown
For those of you who enjoyed the original, Crackdown is back for your next-gen Xbox. The trailer is all cinema scenes and no gameplay.
Rise Of The Tomb Raider
Yup Lara Croft is back after a well-done reboot. The trailer shows Lara seeking psychiatric help from the events of last time only to find an organization after her. This new one will be out for the holidays in 2015.
Super Ultra Dead Rising 3 Arcade Remix
The super-long name is Capcom paying homage to many, many renditions of Street Fighter 2. This is actually a DLC that brings the original heroes from all of the previous Dead Rising games along w/ Nick and mixes it up w/ all of your favorite Capcom characters from their history. Available now online.
Assassin's Creed: Unity
While they don't get into the actual gameplay too much, this focuses on multiplayer gameplay. Taking place in France around the time of the Revolution. Due out in late October.