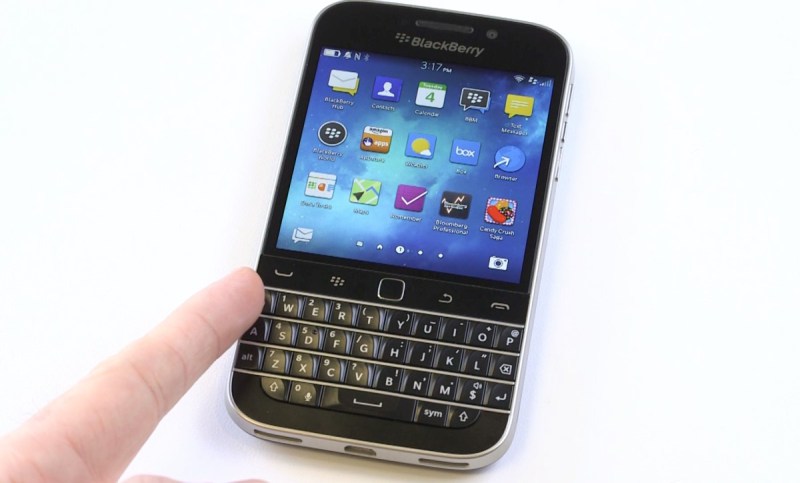 Anyone still clinging on to your QWERTY keyboard smartphone?  Bad news.  There pretty much all but extinct.  Thankfully, the folks at BlackBerry are the best in the business and they still have great devices to suit those needs.  Earlier today BlackBerry announced that their reimagining of the older flagship device, the Bold, is heading to another carrier other than AT&T.  
The Classic sports a full QWERTY keyboard, a 3.5inch touchscreen display, a 2800 mAh battery, and XLTE support.  On Thursday, Verizon subscribers can order the BlackBerry Classic for themselves.  It will cost you $100 on contract and will be in-stores around March 5th.   
Are you picking one up?