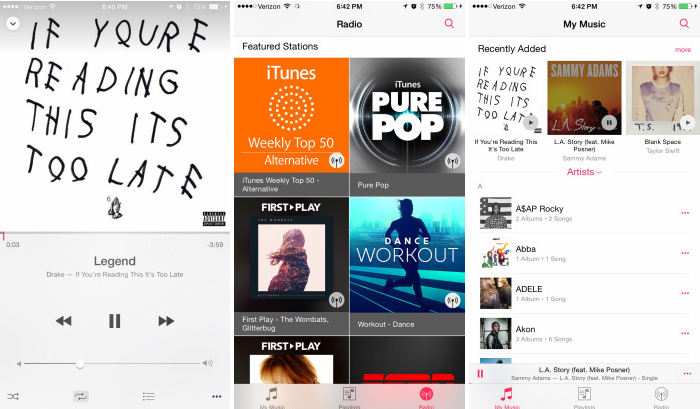 On the road to WWDC this summer, everyone is looking forward to seeing the newly redesigned Beats Music.  But we don't have any new news on this one.  But thanks to the folks over at 9to5Mac, we do have a better look at what to expect from the Music app.  
The Music app is set to get a new look to arrive w/ iOS 8.4.  It is already out-and-about in beta for the developer channels.  Along w/ the new look you get a revamped iTunes Radio, new MiniPlayer. a new look for Now Playing, add photos to playlist album covers, and a peek at what's about to play next.  
A lot of the newest designs are borrowed from the desktop version of iTunes.  No landscape mode for the iPhone as the iPad version has a split-screen version as well.  The only question is: will this arrive on or before WWDC?  Only time will tell.