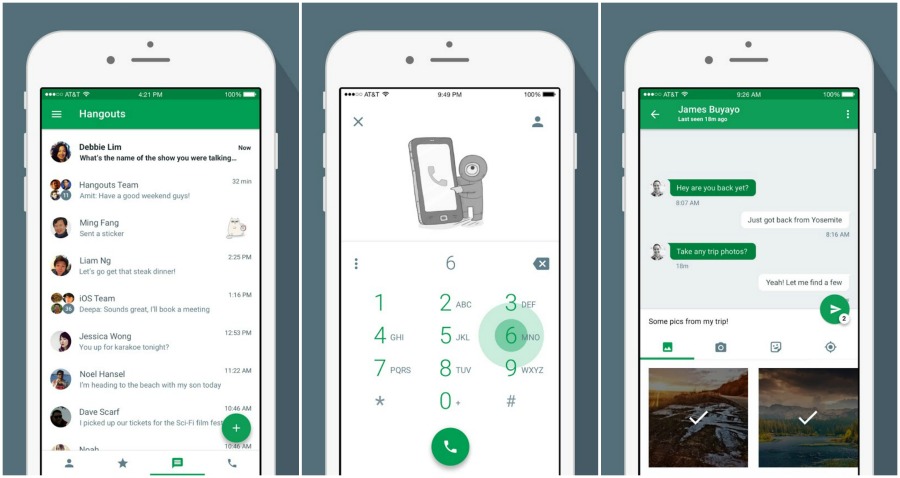 One of my favorite chat apps, Google Hangouts, is getting a much-needed update on iOS.  Strangely enough, they're getting ahead of their Android counterparts too.  This new update brings some new visuals & UI to the mix which sore needed on the iOS app.  
You now get the awesomeness that is Material Design as this brings forth a new dialer UI, a quick compose button to start new convos or search most recent contacts, and a better UI for attachments like photos, stickers, emoticons, and more.  
We can imagine it will eventually make its way to Android sometime in the near future.  But in the meantime, its time for Hangouts iOS users to shine.  
via Google+