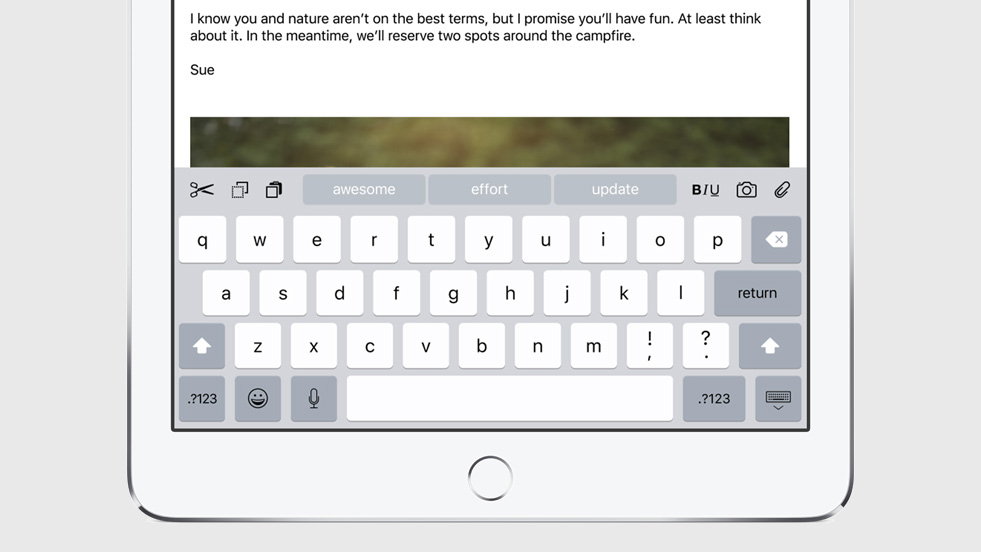 Lots of news coming to the iPad thanks to iOS 9.  For starters, they brought over the Shortcut Bar last seen on the iPhone 6 Plus to the iPad.  This will bring shortcuts, word prediction, and support for 3rd-party developers as well.  We also have a new task switcher for the iOS tablet.  Also announced today was several new features like SlideOver, Split View, & picture-in-picture.
Multitasking finally comes to the iPad.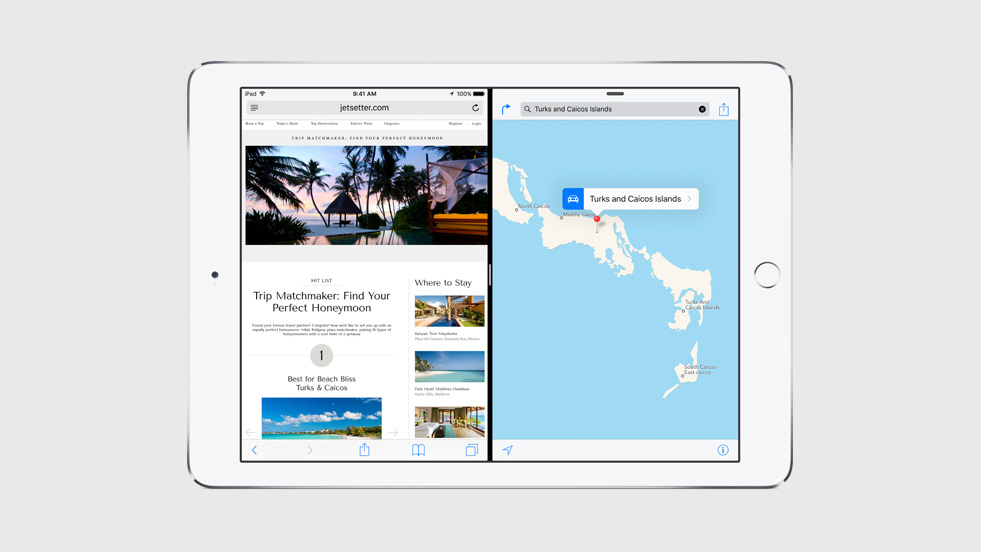 Yes, true multitasking on the iPad.  You activate it from the new Task Switcher by double-tapping the Home button.  You grab an app you can swipe from the right to access an app anytime you want.  Slide one app in and another out whenever.  This is SlideOver.
Split View is literally as it says where it is 2 apps on one screen split down the middle.  Both apps have their own space while remaining active.  You can drag and drop apps and use 4-finger swipes to switch in each zone.
Picture-in-picture allows you put a video in the corner of whatever you're doing.  This will allow you to keep doing what you're doing while still watching whatever video your checking out.
The bad news is that Split View will only work on the iPad Air 2 while SlideOver & PIP will come to the iPad Air & all versions of the iPad mini later this fall.