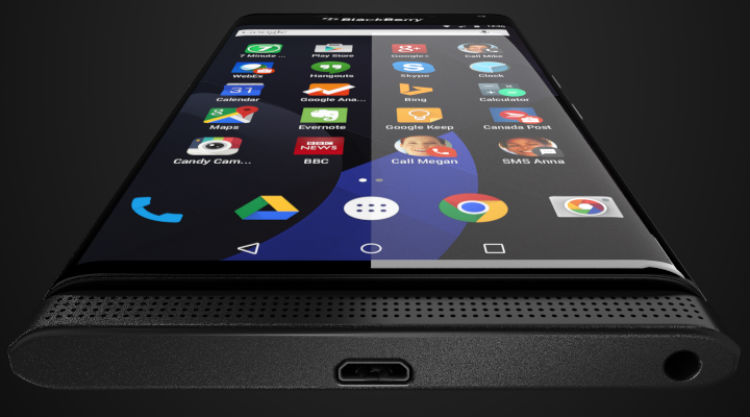 While we already discussed the previous reports about Blackberry launching an Android-powered device.  Earlier this morning, Evleaks aka Evan Blass came back out of hiding to bless us w/ a new leaked image of that actual device.  
Actually more of a press render to be exact.  The new device his running w/ the codename Venice as it will be a device built by BlackBerry, software by Google, and sold only on AT&T.  The display looks to have a rounded curved screen like the Galaxy S6 edge, micro-USB + headphone jack at the bottom, and front-facing speaker.  The screen would slide up to reveal a full QWERTY keyboard.  
This still looks like the slider revealed at MWC re-worked to now support Android.  Despite the past missteps, BlackBerry still nows security + encryption better than the rest of the industry.  If this comes out, who's picking one up?