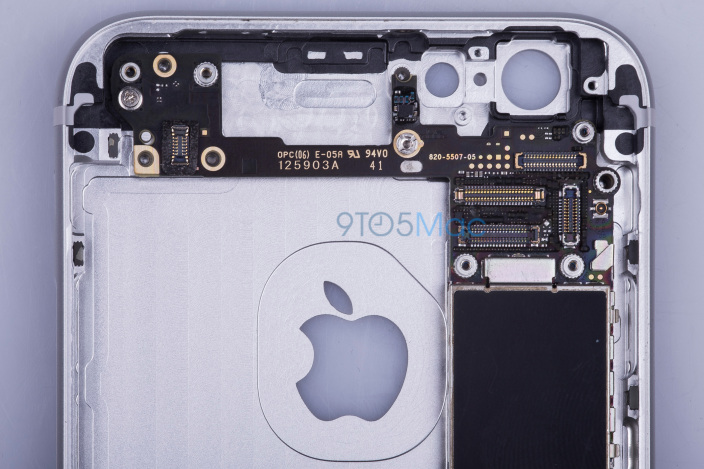 While we know that the next iPhone is due out sometime in September but we don't know what new internals will come w/ it.  Over the past few days, a lot of new details have been unearthed to give us a better idea of what may come.  
The folks over at 9to5Mac caught wind of some images of what the outer shell will look like.  We already expect to see a Force Touch display to arrive but we now know a few more things.  Their findings of the shell came w/ a logic board (think of it as a motherboard for your phone).  There's a new Qualcomm 9X35 chip on-board but not replacing the CPU but to beef up their LTE antennas.  It will have the potential to pull down up to 300Mbps and the same 50Mbps current iPhone can do theoretically.  It would be nice to get LTE Advanced or Google Fiber speeds on your smartphone.  Quite interesting.
Next up, we have a new report from focusing a bit more on the new optics on the 6S.  New documents have leaked that coincides w/ what was a KGI analyst recently said.  Which was to expect a new 12MP rear sensor inside which would also bring forth the pleasures of recording video in 4K.  Definitely curious to see how Apple will handle 4K video especially for their image/video processing.  
So in addition to running iOS 9, we're looking at Force Touch, faster LTE, 2GB of RAM, and 12MP w/ 4K video.  The iPhone 6s & 6S Plus is looking like one of the better S devices.   What do you think?