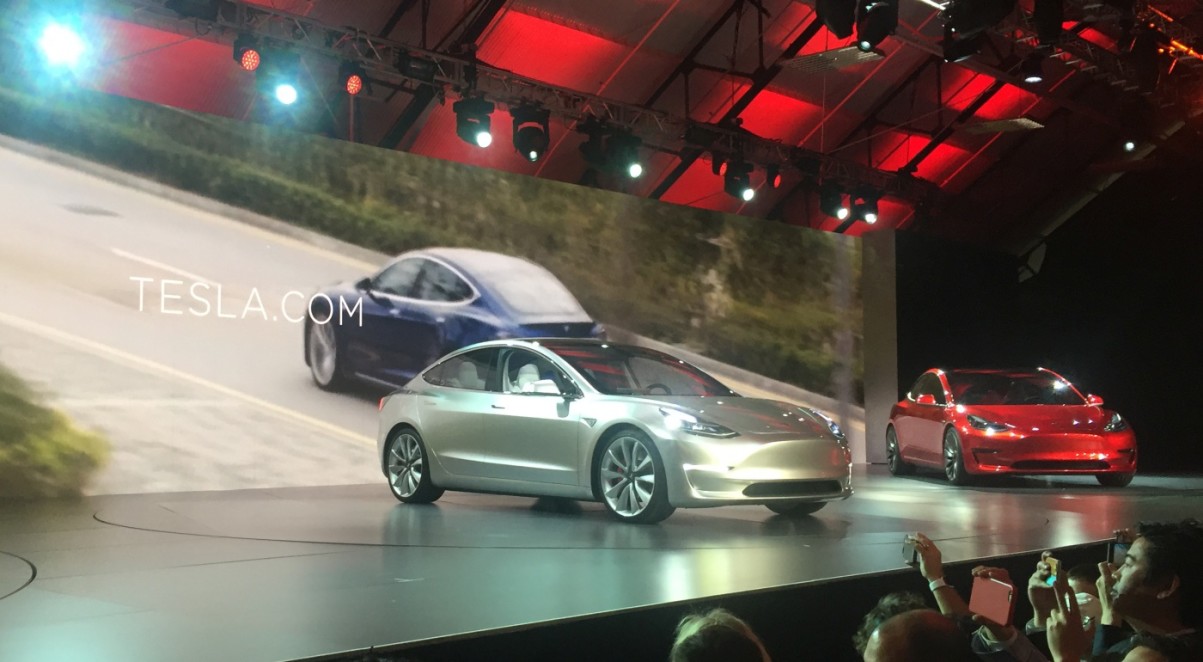 The car that some many all of you have been waiting for has been unveiled.  This is the car that Tesla hopes to make the electric cars popular to the masses.  This is the Model 3.  Officially unveiled at Tesla's design studio in Hawthorne, California, we didn't get everything there is to know about it but definitely enough to pique the interests of those of you on the fence about it.  
Think a smaller & sportier version of the Model S.
The company's CEO Elon Musk took to the helm to lay it out.  So for starters, the Model 3 looks like a smaller Model S which is a great thing BTW.  It can fit 5 adults comfortably and can even fit a 7ft surfboard inside as well.  This is thanks to the one continuous piece of glass that is the windshield, sunroof, and rear glass.  Super minimal interior w/ a single display inside (not part of the dash like on the Model S).  The base model will be capable of going 0-60mph in less than 6 seconds, 215 miles per charge, and Autopilot included.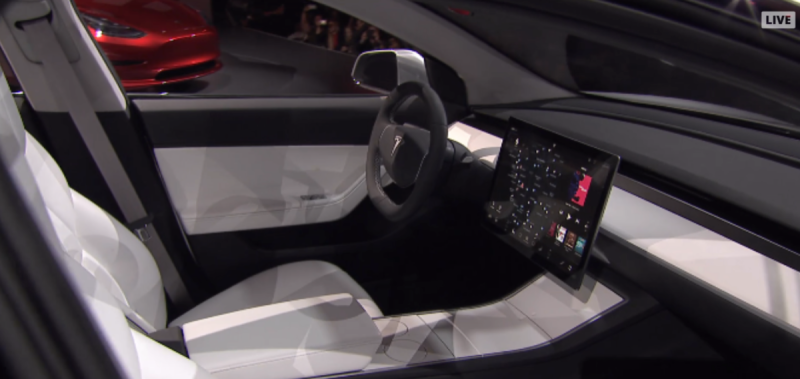 The Model 3 starts at $35,000 as the rumors suggested it would and deliveries are expected to land by the end of 2017.  The amount of $$ you'll save on gas and tax incentives alone make it worth it.  Then when you add in all fo the goodies/features that come w/ Tesla is just the cherry on top.  They have already grabbed about 115,000 reservations for the Model 3 in the past 24 hours.   If you're looking to add to that number, $1000 down will put you in the game.  
So was the Model 3 everything you hoped for?