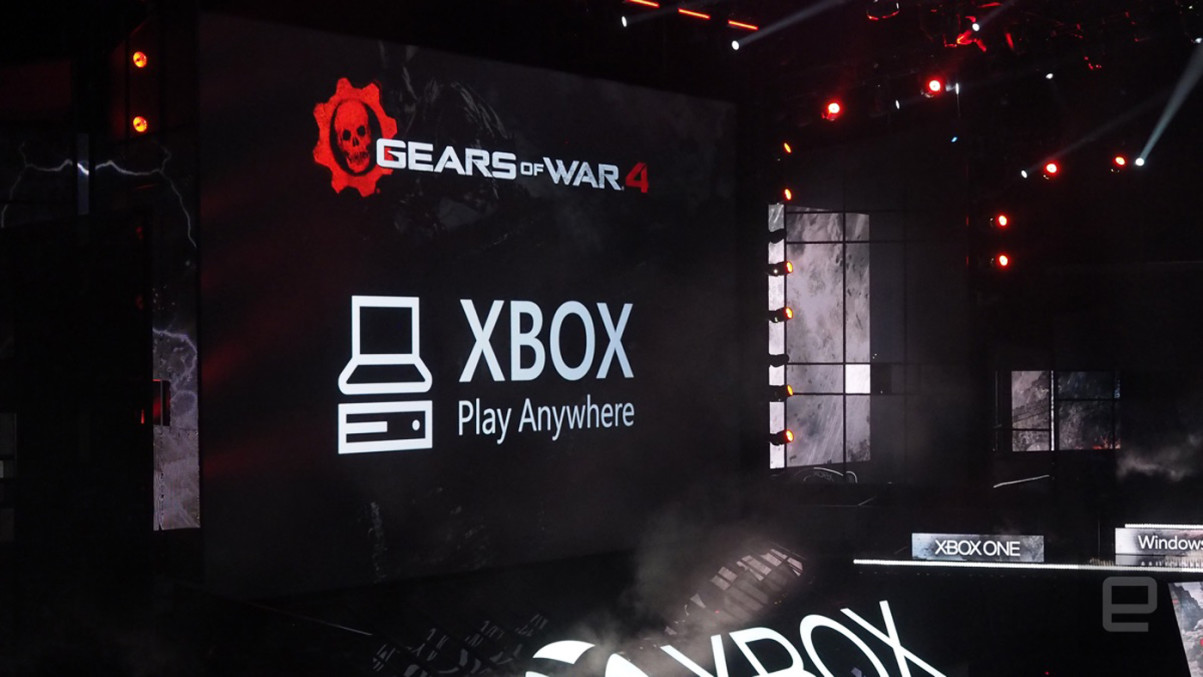 Microsoft has tons of new announcements to unveil for E3 this year.  Next up, we have Xbox Play Anywhere: a new feature that will make cross-platform play between the PC & the Xbox a lot closer and easier.  If you buy a game for the Xbox One, you'll get a digital copy of it for the PC and vice-versa.  But that's not all.  All of your saves, achievements, and such will be carried over between the 2 versions.  
Along w/ this, Microsoft will be pushing a bigger effort in launching games on both platforms.  The new feature will focus more so on their 1st-party releases.  For starters, games that will support Xbox Play Anywhere will include: Forza Horizon 3, Gears Of War 4, Halo Wars 2, ReCore, Scalebound, Sea Of Thieves, State Of Decay 2, and We Happy Few.  
What do you guys think of what Microsoft is doing on the gaming front w/ this new feature?