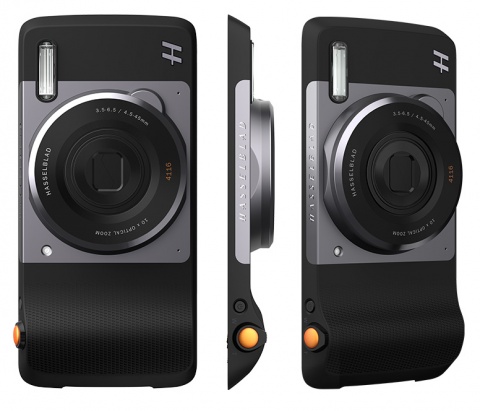 Earlier today, Motorola made their previously-leaked Hasselblad camera mod official.  Its true name is the Hasselblad True Zoom BTW.  As it is the newest Moto Mod for the Moto Z family, this might be the one Mod you need to buy.  
This isn't like the Huawei P9 as it was just a Leica certification, this was actually made in partnership w/ the legendary camera company, Hasselblad and Motorola.  The True Zoom offers up a 12MP CMOS sensor with a f/3.5-6.5 lens aperture, 10x optical zoom, Xenon flash, physical shutter button, it can shoot in RAW, and it records video in 1080p @30fps w/ OIS + EIS.  This is one of the few Mods that will have to rely on your phone's battery + storage BTW.  
You will be able to grab one from Verizon for $250 on September 15th w/ pre-orders kicking off on September 8th.  Motorola is selling it as well but for $50 more.  
So who plans on picking one up for their Moto Z?