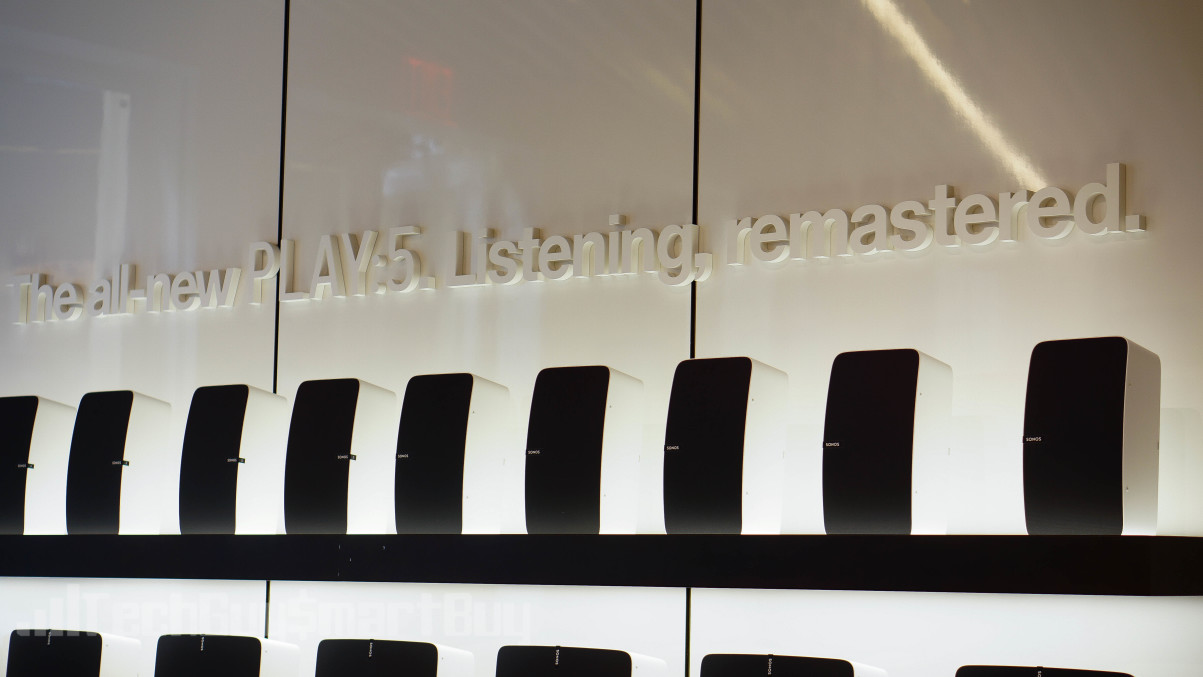 It's no secret that we here at TGSB are huge fans of everything Sonos makes.  So it's only fitting that after selling the speakers in the Apple Store, Best Buy, Walmart, etc., Sonos would want to offer a better way for customers (current & potential) to hear exactly what their products sound like.  
Enter the Sonos Store in NYC - at 101 Greene Street in SoHo to be exact.  It is not a pop-up shop but their 1st actual retail store which opened up in mid-July of this year.  The audio of the entire store is, of course, powered by Sonos as there are Play:3s & 5s throughout the ceiling of the space.
The amount of attention to fine detail in the Sonos Store is amazing.
The store is setup to show off the history of the SoHo's music culture  w/ older magazine covers w/ punk bands + early rap music groups.  Also, you can set inside ideal room setups to hear all of their speakers (Play:1, 3, 5, Sub, and PlayBar) in different rooms like living room, bedroom, kitchen, etc.   
On the way downstairs, you see a great wall of all Sonos speakers dubbed the Wall Of Sound.  It is comprised of 297 speakers and acoustic foam.  Downstairs you have a nice lounge and a listening room.  Inside you have a record player that is setup via pre-amp to several Sonos speakers and hearing vinyl on Hi-Fi speakers is everything.   
Unlike Samsung's 837 location you can actually walk-in, listen, and buy a speaker and go home afterward.  So if you don't have any plans and in nYC this weekend, make sure you swing by to check it out for yourself.