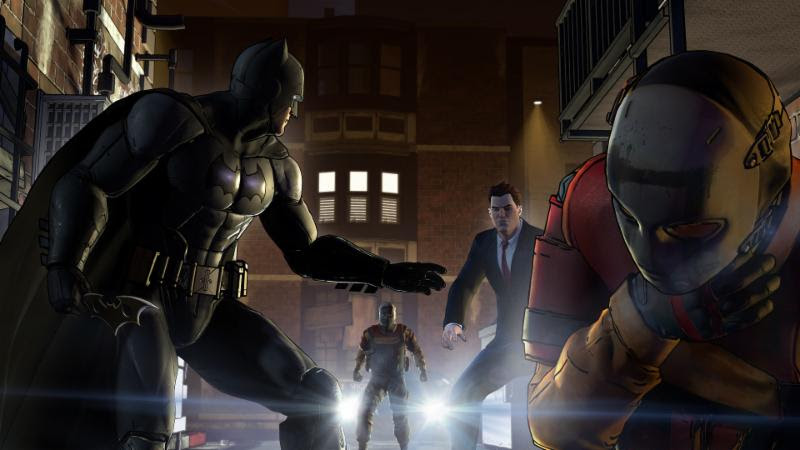 We've now made it to episode 3 of the Batman Telltale series: New World Order.  Spoiler alert: this might be my favorite of the episodes thus far.  We're still trying to find out more about the Children of Arkham and their leader.  All of the characters are still recovering from the Penguin's attack on live TV - including Selina, Harvey, and Bruce himself.  
This time all of the characters take center stage as everyone gets to shine.  This original story continues to put the Bruce Wayne's family legacy on its head.  Time to see what happens this time around.  If you don't want any spoilers, you should skip to the end of the review.  
Everyone is looking at Bruce crazy this episode due to his father's involvement w/ the corrupt (now deceased) Mayor Hill & Carmine Falcone in building Gotham up and placing certain folks in Arkham Asylum.  This is where the Penguin really rises into power.  Based on the latest allegations of the Bruce Wayne legacy, the Wayne Enterprises board wants Bruce to step down as CEO and replace him w/ Oswald Cobblepot.  
On the Batman side of things, you see that the Children Of Arkham has access to the GCPD's radio thanks to a backdoor access to Wayne Enterprises technologies.  Vicki Vale got an exclusive interview w/ the COA's leader as Batman asks her to where they met.   When you get and use some detective work to put together what the COA plan by spraying everyone w/ their drugs via train at a busy train station.  Then we see the COA leader w/ Catwoman as Selina is reluctantly working w/ them.  You fight their leader and get beaten and barely make it out alive thanks to Selina.  


This is the worst time to be Bruce Wayne.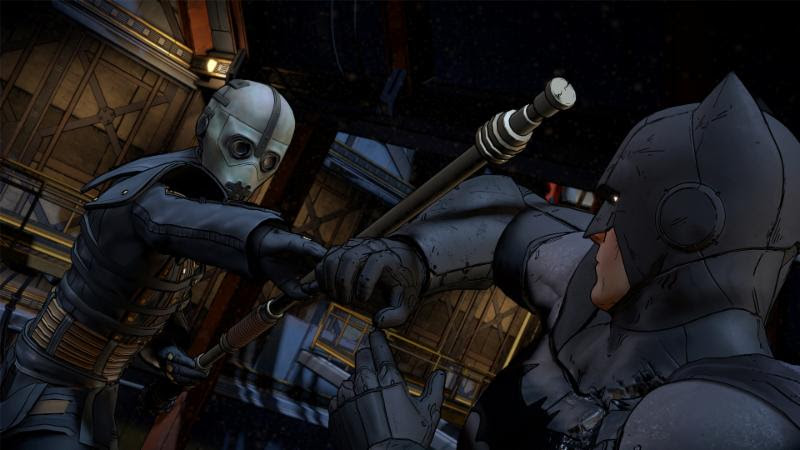 We get to see Bruce and Selina get intimate after Bruce got his ass handed to him by the COA's leader.  Of course, a now volatile Harvey walks in the next morning as Selina's cat reveals that Bruce is still there.  After a short fight (if that's what you choose to do), Harvey leaves and you regroup to prepare for the Wayne Enterprise press conference.  
This is where you see Bruce & Penguin exchange verbal jabs away from the mics.  And then Bruce takes to the mic to say that you've stepped down.  Of course, I chose to spill the beans on what's really going on to the press for a more interesting response.  As I step down to confide w/ Vicki Vale, she stabs you w/ a pen and you are infected w/ the same drug that Montoya had in her system last episode.  This is where she reveals that she is the leader of the Children Of Arkham.  That's the end of this episode.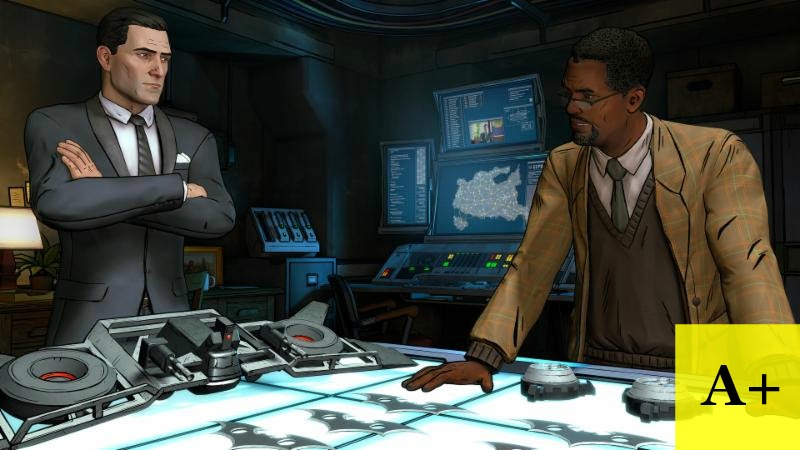 A better episode w/ a perfect balance of story progression & action.  
TG 2 Cents
A much better experience than the other 2 episodes for me.  There is still more story but you get a few fight sequences and one area of detective work.  The Children Of Arkham are no joke and we have yet to go full Harvey Two-Face yet but we're well on our way.  Mind you, all of this is based off my previous decisions within the game.  A much-continued hats off to Telltale crew for an amazing episode.  Now moving on the next episode, it looks like its gonna be a crazy one.