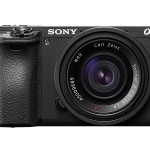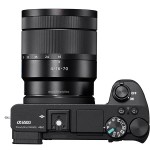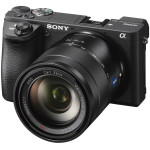 Along w/ the RX100 Mk V, Sony also unveiled their newest mirrorless flagship shooter w/ the A6500.  Other than being faster w/ speedier internals, Sony did add some cool new things into the mix.  
You still have the 24.2MP APS-C sensor, a 425-point phase detection autofocus, ISO range from 100-512,009, 11fps w/a buffer of 307 shots, and internal 4K video recording.  Which is all still pretty amazing but the new treats is where it gets interesting.  For starters, the 3inch LCD display is now a touchscreen and a 5-axis image stabilization.  Hopefully, the new stabilization can help out w/ the dreading rolling shutter that plagued the previous 6000 series of mirrorless shooters.  
The A6500 is set to arrive in November for $1400.  The new flagship is said to be slightly bigger body due to all of the tech that's inside.  It's a little close as the A6300 just came out earlier this year and the A6000 came out in 2014.  Sony definitely knows how to piss off their customers.  Whatever the case, it still looks amazing for those of you who still looking for a lightweight & powerful 4K camera.