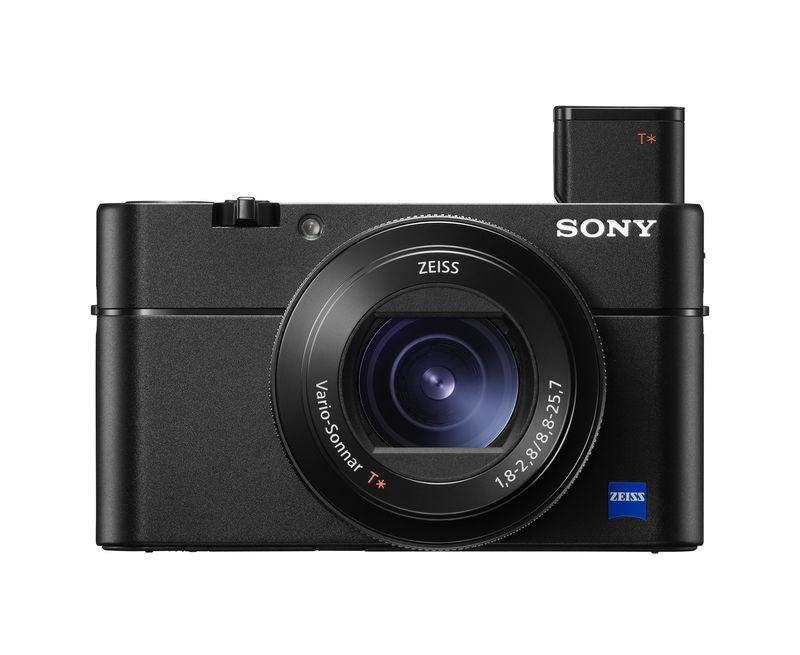 Earlier today, Sony unveiled their refresh for high-end point-and-shoot RX100 V.  Like the other four versions of the camera, the 5th iteration looks more or less the same as the others.  The internals got beefed up to do even more.
For starters, you have a new image processor to be even faster than before as well as shoot 24 RAW images per second for 150 shots.  There is a new 315-point phase detection autofocus system to focus on subjects in 0.5 seconds.  They refreshed their 1inch Exmor RS 20.1MP sensor w/ a f/1.8-2.8 24-70mm lens retaining its 2.9x optical zoom + OIS.  The ISO caps out at 12,800, 24fps continuous shooting
The RX100 V also have an 180-degree 3inch LCD display + OLED EVF.  There's a new mode for auto-focusing called AF-A which allows you to switch between continuous & single-shot autofocusing.  Its own built-in RAM chip and larger buffer for maximized speed.  This comes in handy as it can record 4K video internally in 24/25/30p at 100Mbps.  All of this w/ NFC + Wi-Fi inside to share your content. 
Like the other versions of the RX100, it will cost you $1,000 and arrive later this month.   There are a small handful of new features involved but its time to see if this will be enough for you to pick one up.