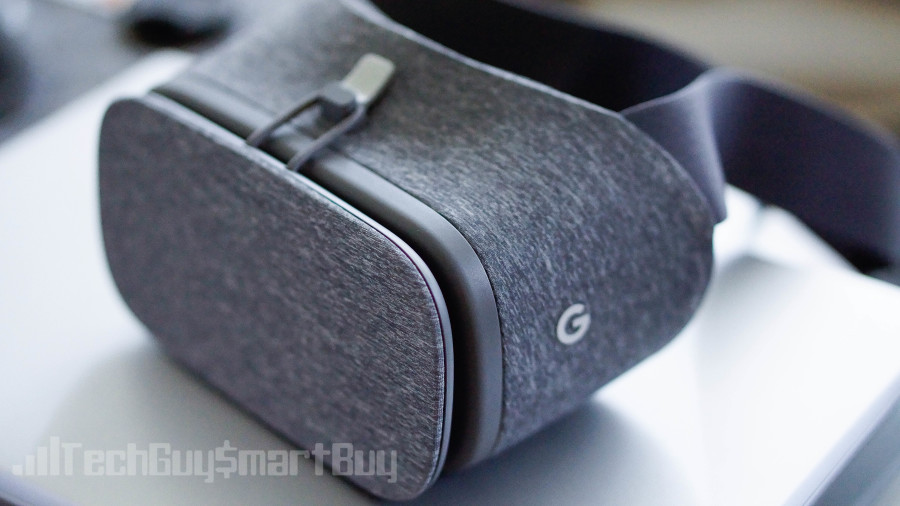 Back in 2014, Google unveiled their take on VR w/ their $20 Cardboard.  It was not meant to be on the same level as that of the Oculus Rift & HTC Vive but more so as an entry-level version of virtual reality.  Fast-forward to I/O a few months back, Google revealed their newest take on that w/ the Daydream View VR.
But instead of coming back w/ the same old thing, Google looked to switch things up a bit.  Instead of the simple cardboard design, they went w/ a more traditional VR headset look.  You now have a cloth headset w/ a strap that works w/ a small controller.  This new effort is their next evolution of baseline VR now priced at $79.  Time to see how Google's new take on VR fairs out in a 2016 VR world. 
Let's get this out of the way before we delve into everything else.  The Daydream View is definitely as comfy as it looks- maybe even more so.  The overall build is plastic w/ rubber where it meets your face - all while covered in a breathable fabric.  It's like Google teamed up w/ Adidas to make this.  Almost like an Ultraboost on your face of sorts.  
Think quality yet an affordable VR headset.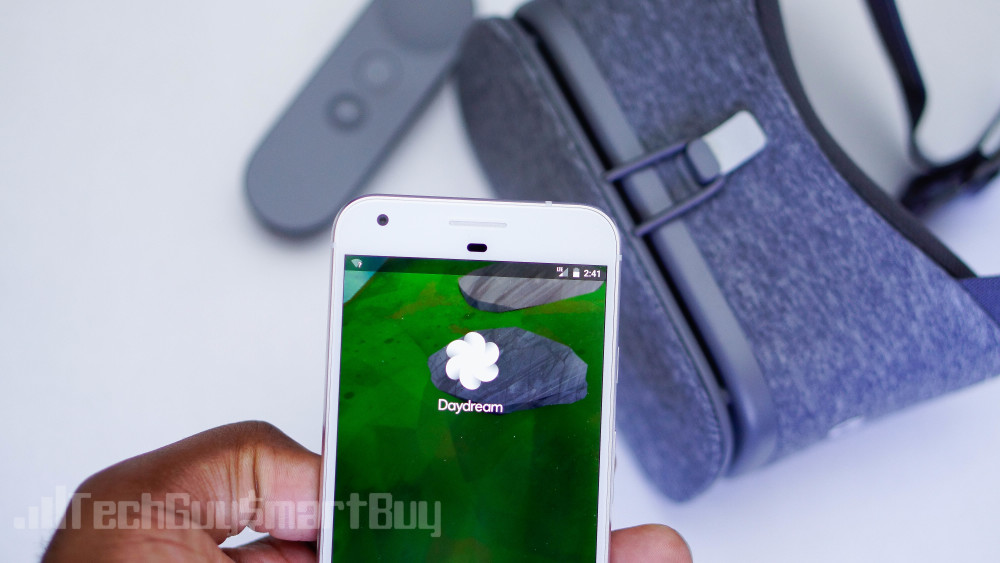 While I have only worn it around 1-hour at a time at the most, it is comfortable.  The straps are super easy to adjust - even while wearing it.  Keep in mind, you'll have to tighten it up a bit to avoid any light leaks while using it.  The controller is a nice touch in regards to VR navigation.  So instead of touching the headset, the controller acts as a laser pointer so you know what you're about to select.  It's not that many buttons w/ the navigation touchpad being the best addition to the mix.  You can always recenter yourself as well using the controller instead of having to move.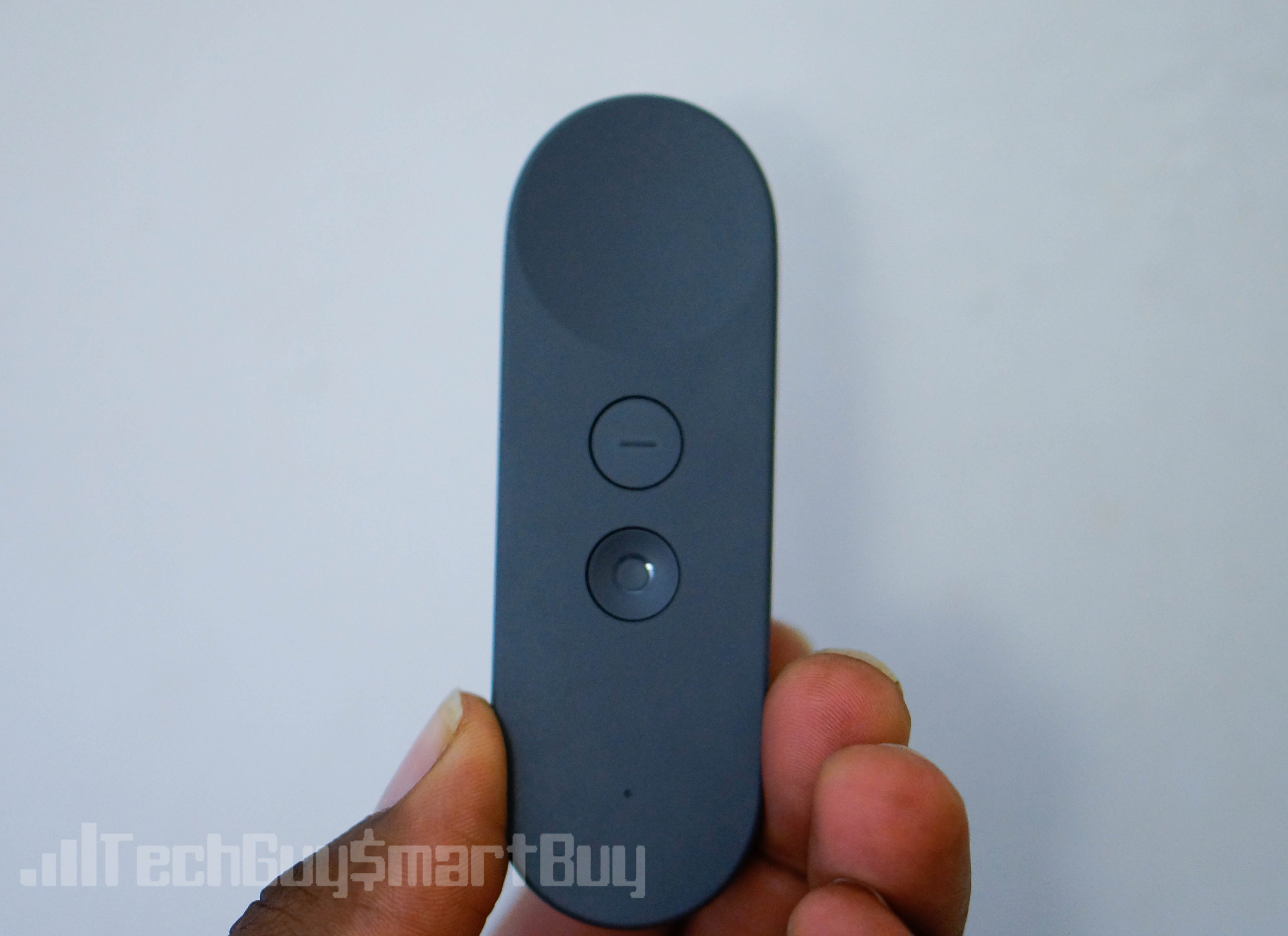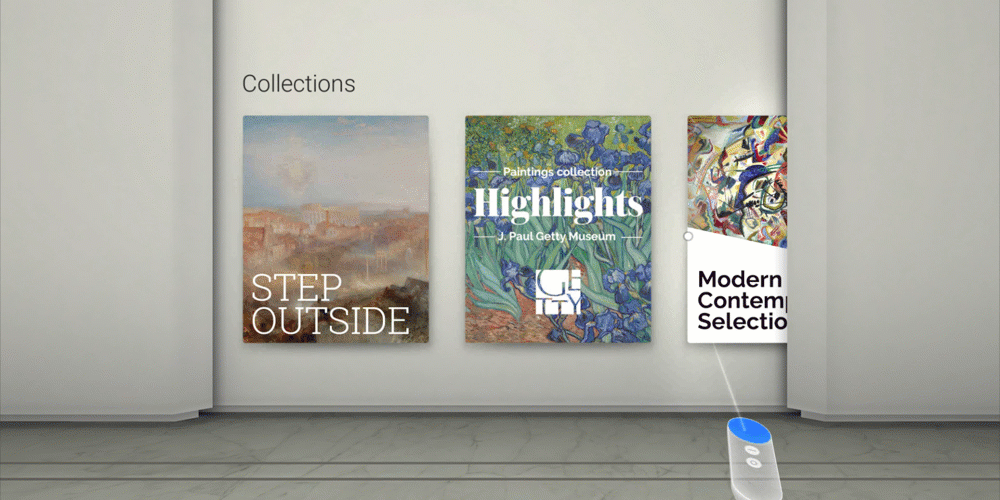 So what's to view on Daydream View?  It's not much VR content at the moment but that will change.  During our time w/ it, there were 8 noteworthy ones to talk about but there is more.  You got Fantastic Beasts VR (Movie tie-in), YouTube VR, Google Street View, Google Arts & Culture VR (virtually visit museums/galleries), Star Chart VR (star constellation in space), Wonder Glade (a variety of mini-games), Hunter's Gate (adventure game), and Mekorama VR (puzzle game).  
My favorites were YouTube VR &

Mekorama

 VR.

 
Thanks to Google Cardboard, there's already tons of VR content on YouTube.  From a VR roller coaster to Star Wars experience, Google Spotlight Stories, and more.  
Mekorama
VR is a great puzzle game that really shows off the head-tracking and use of the controller the best IMO.  And lastly, the audio quality is really good thanks to the Pixel.  I can imagine certain audio requirements will be required on the spec sheet for future Daydream-capable devices.  
This is Google's better take on Gear VR.  
TG 2 Cents
In 2016, VR has definitely made some strides.  Google just proved that they did as well.  While the quality won't compare to the more expensive Oculus or
Vive
, it's not supposed to.  So what's not to like about the Daydream View?  Really nothing.  It pretty much checks all of the boxes.  Comfort - check. Affordable - check.  Good quality - check.  There is a good amount of content available at launch as this is only the beginning.  If you own a Pixel or Pixel XL, you should definitely grab one if you haven't already.