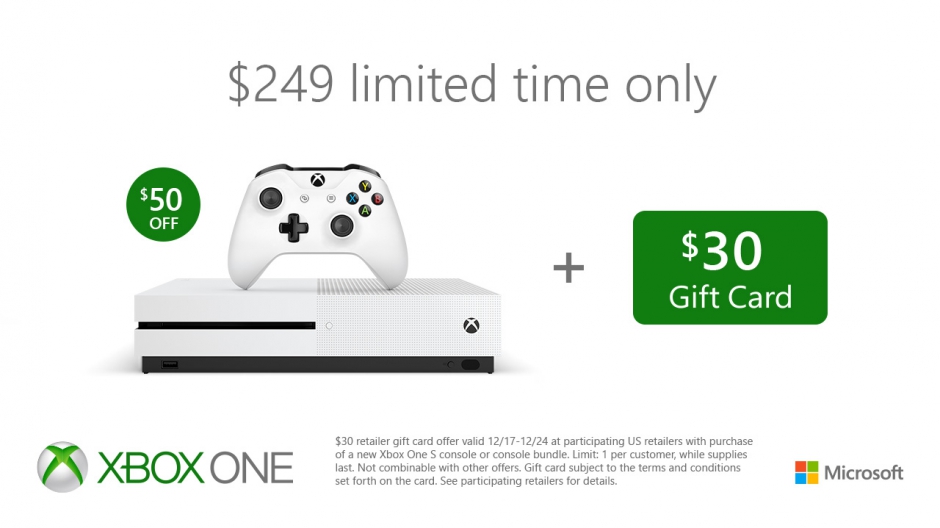 Apologies to all.  We're a bit late w/ this news while still being right on time.  Microsoft has brought back the return of their Black Friday deal for the Xbox One S.  In case you forgot, they're shaving $50 off of all Xbox One consoles/bundles.  
This will make the slimmer gaming console a $250 starting point for the 500GB console/bundle and $299 for the 1TB ones like Battlefield 1 + Gears Of War 4.  The One S is ideal for those w/ a 4KTV by offering support for 4K Ultra Blu-Ray players, 4K streaming w/ HDR.  
The deal was effective last week and ends this Saturday on December 24th aka Christmas Eve.  And to make the deal even sweet, they just recently adding a $30 gift card from select retailers like Amazon, Best Buy, GameStop, Microsoft Store (obviously), Target, and Walmart.  
If you didn't pick one up for yourself or your loved ones, now is the time.  Act fast before supplies dry up.