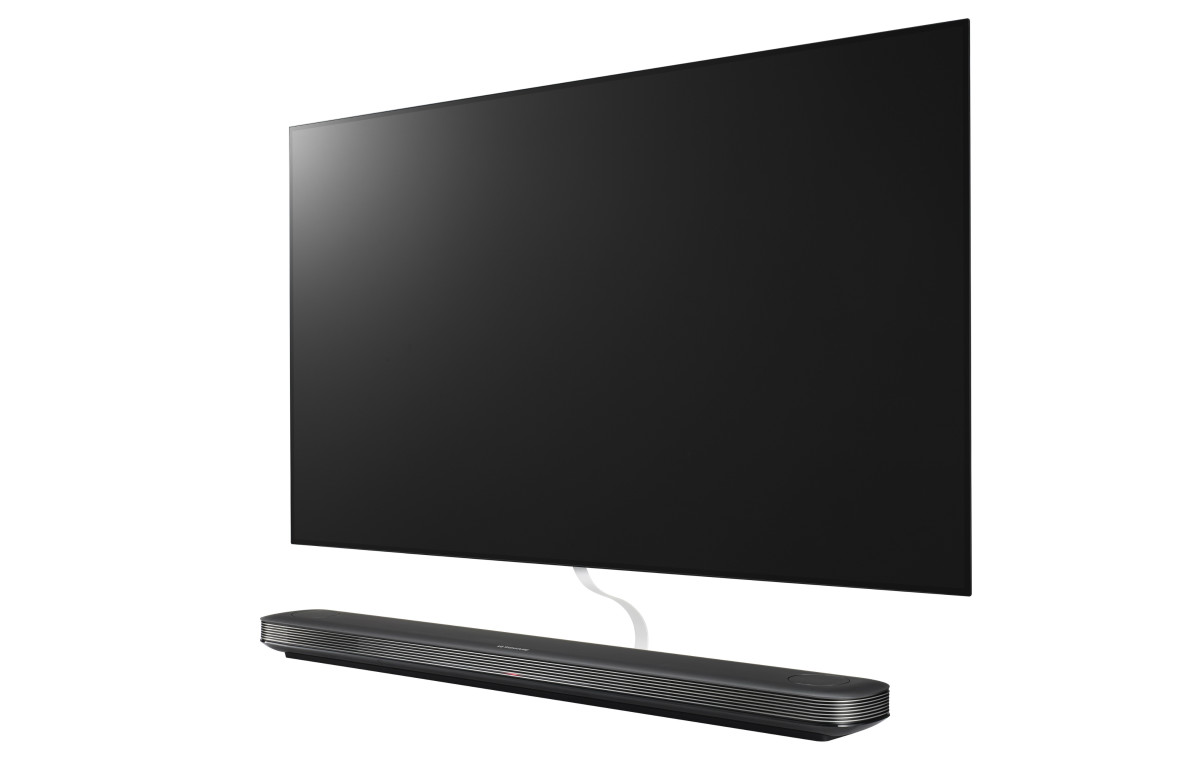 Yesterday during their press conference at CES 2017, LG unveiled their latest in 4K Smart TVs.  This brings together plenty of exciting things to bring forth their new line of OLED TVs.  LG revealed about 10 OLED TVs along w/ their Signature W7.  
The W7 is a thin as a credit card w/ the internals hiding elsewhere.
The W7 is a 77inch 4KTV w/ LG's amazing OLED panel + Super UHD resolution.  The super-thin flatscreen for real that measures in at 2.57mm thick and blends in more w/ the wall its mounted on.  Inside you have the latest webOS 3.5 software and supports all of the latest HDR technologies (like HDR 10, Dolby Vision, Hybrid Log Gamma, & Advanced HDR by Technicolor).
But wait, there's more.  LG has teamed up w/ Dolby to bring those who buy the W7 gets a Dolby Atmos soundbar.  This actually holds the TV's internals along w/ HDMI ports, etc. due to it being as thin as a credit card.   
The W7 also arrives in a 65inch model as well.  No word on the pricing as of yet.  Who's interested in seeing more info on what LG's flat 4KTV?