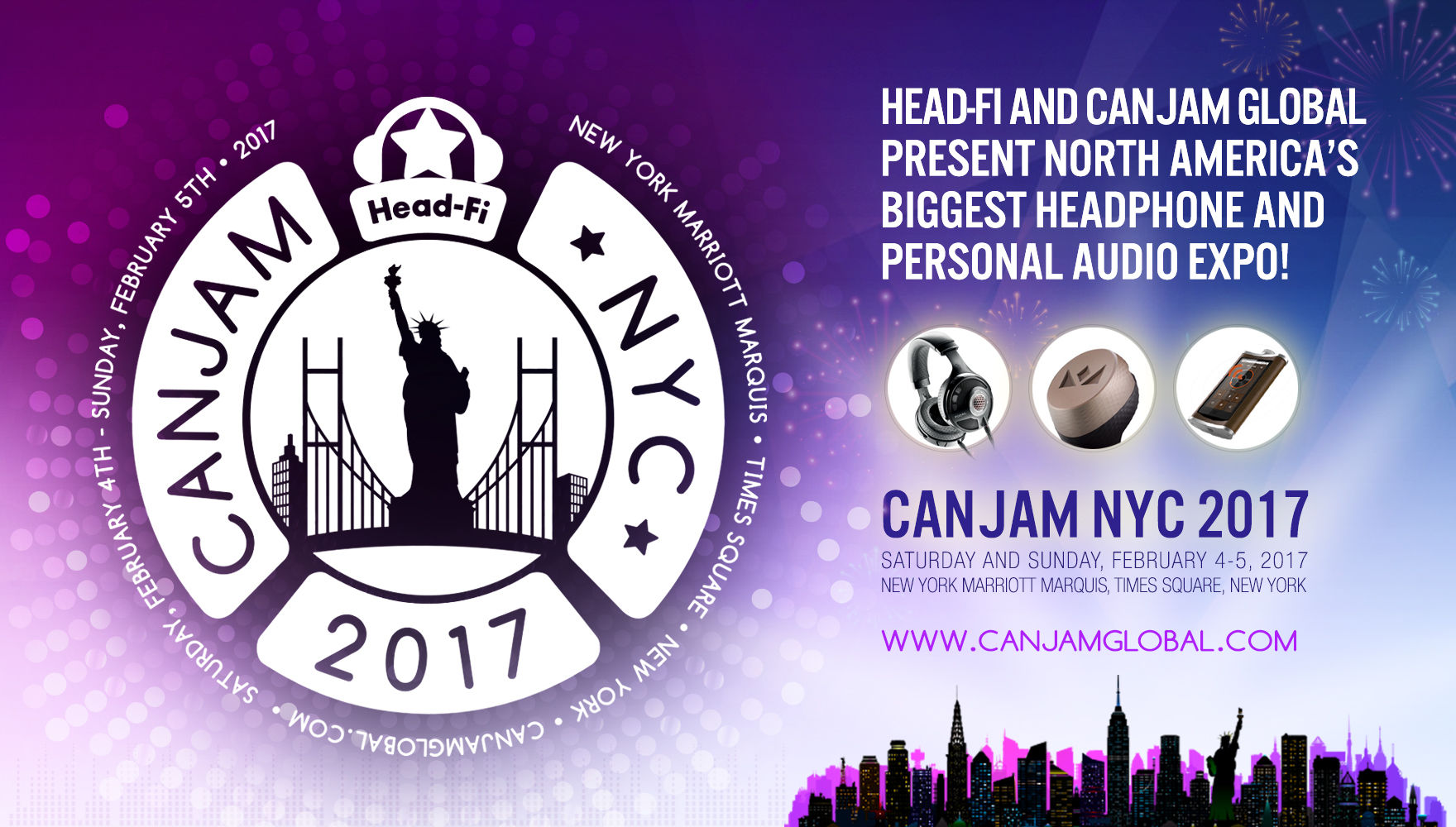 Even though everyone is still reveling over the big game this weekend, we had other things along w/ that going on.  Namely, the 1st CanJam show in NYC that took place at the Marriott Marquis in Times Square on both Saturday & Sunday.
BTW, CanJam is a showcase/tradeshow where mid-to-high-end audio companies show off their latest and greatest in Hi-Fi headphones, DACs, media players, and more.  The show started back in 2006 and have grown from the Rocky Mountain Audio Fest to SoCal to London to Singapore and now NYC.
So there were a lot of companies on the exhibitors' list that I wasn't familiar with and only a handful that I was.  Obviously Beats Audio wasn't on that list but Audeze, Audio-Technica, Pioneer, Sennheiser, and Sony was.  I spent only a few hours there on Saturday morning/afternoon so I didn't get a chance to visit every single booth, unfortunately.
I was definitely surprised w/ damn-near everything I heard.  Below are a few of stops I made at the different companies present.
Amongst the photos you see above, we did swing by Audeze and Sony's tab well but forgot to shoot photos.  I was blown away by Periodic Audio, Audioquest, Audeze, Focal, Noble, and Pioneer w/ their budget-friendly headphones.  There was a lot of Hi-Fi audio going on w/ every booth utilizing Tidal's lossless streaming option to showcase their audio quality.  
This is only the beginning of the year but I am definitely looking forward to what the rest of the year has to offer in regards amazing audio products (Hi-Fi or not).