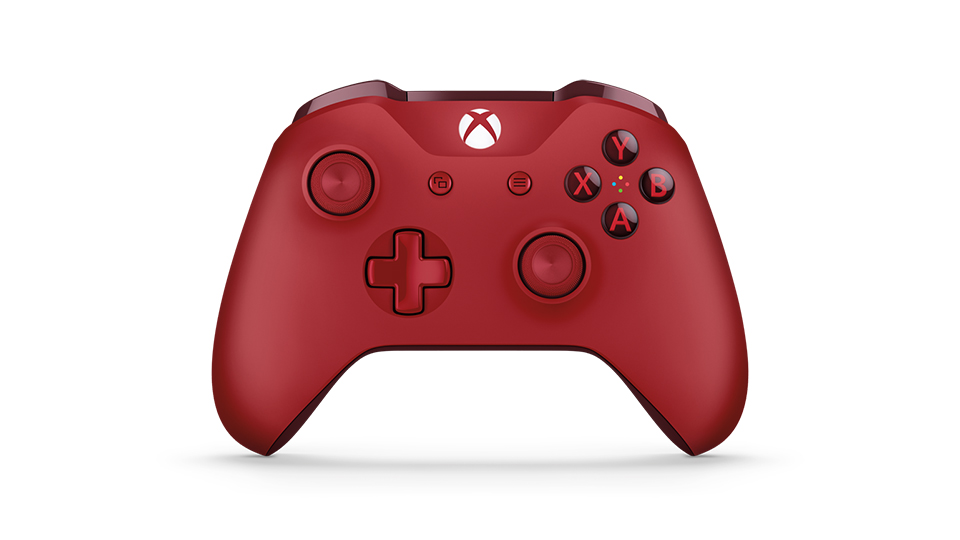 Xbox is getting in on the V-Day action w/ a few new additions and promos for the gamer guy & gal in your life.  Let's dive into what they have in store.  
For starters, they've introduced a new color scheme for their wireless controller options w/ the new Matte Red.  As you can see in the image above, you a blood red paint job w/ dark red wine color buttons, top bezel, and triggers.  You also get a small color code for the buttons of Yellow, Red, Blue & Green in case you memorized the color scheme instead of letters.  You can grab it for $65 at Xbox.com or Gamestop.
You also have the always-great option of creating that personalized controller along w/ an engraved message using the Xbox Design Lab.  You have the option of over 8 million color combination that works up to 40ft and works w/ Xbox One & Windows 10 devices.  You will pay a premium for it but it will be truly yours for $80. 
The folks over at Lootcrate has a new bundle for the Halo-lover in you.  It is called the Halo Legendary Crate as it offers Halo clothing, in-game content, and more.  All of this for only $35.  
So which one are you looking forward to picking for you or your loved one?