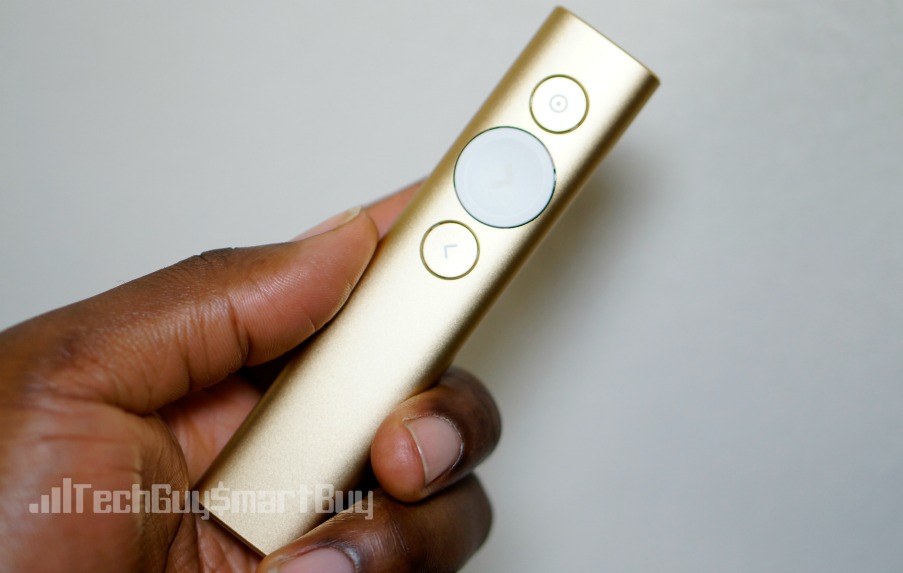 Presentations no longer have to suck.  Today, Logitech unveiled the new-and-improved way to handle presentations.  Introducing the Spotlight: a new remote w/ customizable buttons made replace that awful laser-pointer. 
The Logitech Spotlight is a tall yet slim remote that allows you to cover the basics like navigating through PowerPoint slides, mouse-like cursor control, highlight/magnify your selected content/images, volume control for your laptop, timer w/ vibration alert, 100ft range, and quick charging abilities that offer 3 hours of use in a 1 minute charge. 
The Spotlight is charged via USB-C and works w/ Macs or Windows PC over Bluetooth or via USB dongle within the bottom of the remote.  It also supports apps like PowerPoint, Keynote, Google Slides, PDF, and Prezi.  All of these features make this ideal for your next startup pitch, business meeting or TED presentation.  
The Spotlight is out today on Logitech's site along w/ the Apple store/site for $129.  Everywhere else will sell it on March 1st.