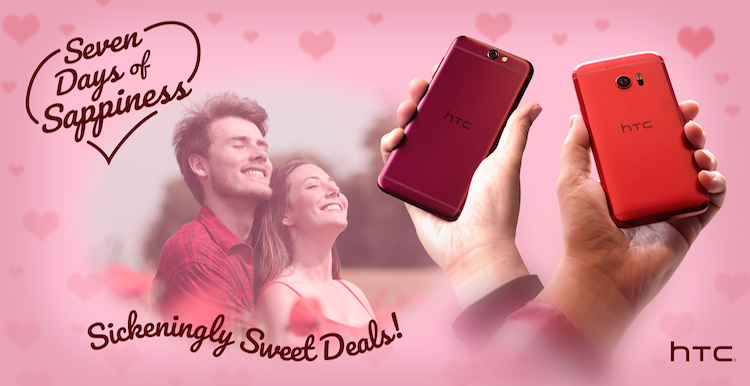 Get ready for the Valentine's Day holiday promos.  Kicking things off is HTC helping you save on their smartphones & accessories.  
You can get the HTC 10 for only $549 saving you $150, the One A9 for $200 shaving off $299. or a One M9 for $399 knocking off $250.  Along w/ that, all accessories are 50% off for those who spend at least $100, and the JBL Reflect Aware C headphones are also half off at $99.  
Everyone who buys a phone gets free shipping, free Uh-Oh protection, and a V-Day freebie (which can be a notepad, mug, power chargers, or even a phone).  
These promo deals kicked off last Friday and end this Friday, February 17th.  So that gives you a few days to take advantage of this promo.