LG wanted to be the 1st out of the gate for new smartphones for 2017.   Welcome to their newest flagship: the LG G6.  They made sure to bring forth a lot of features from the V-series so G-series owners won't feel so left out.  
The LG brings back the premium to the G6.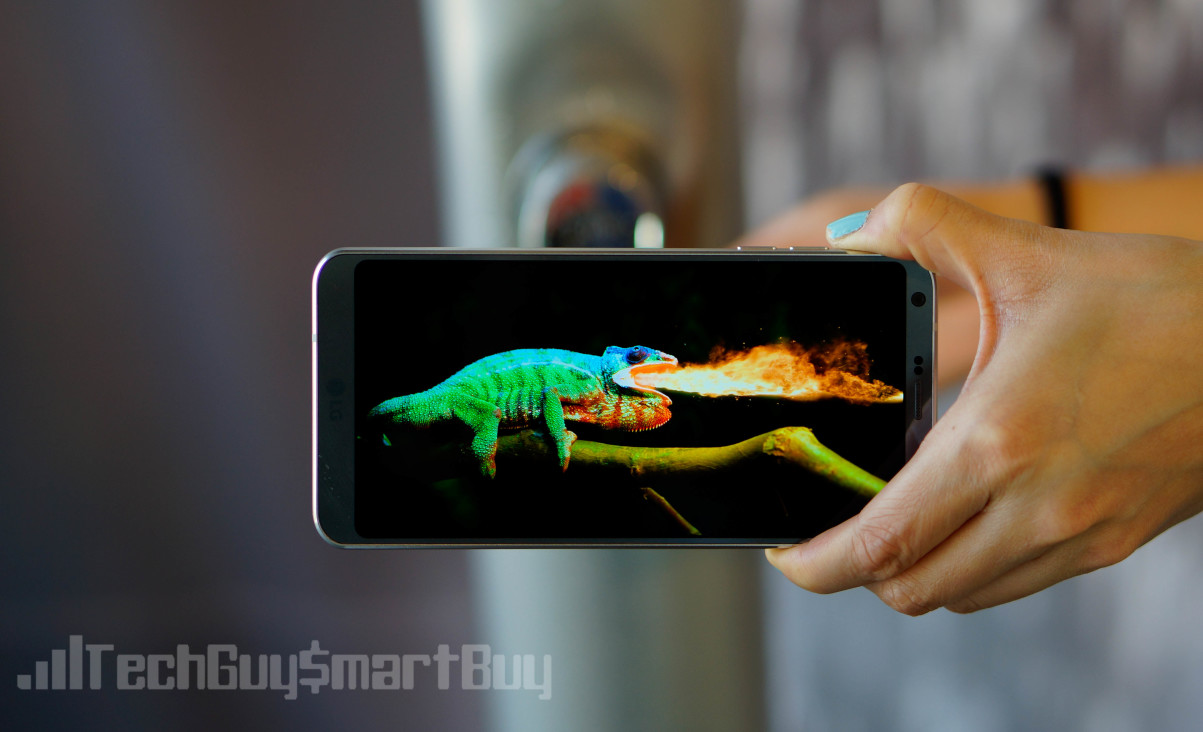 For starters, it's running Android 7.1 w/ LG's UX so this brings forth the Google Assistant as well.  This time around we got a 5.7inch FullVision QHD display @564ppi w/ a new 18:9 aspect ratio +Dolby Vision/HDR10 support, powered by a Snapdragon 821 CPU, 4GB of RAM, 32GB of storage expandable via microSD, a built-in DAC (but not the Quad one from the V20 though), and a non-removable 3300 mAh battery that supports Quick Charging 3.0 + wireless charging as well.  All within an all-metal unibody design that is IP68 water resistant.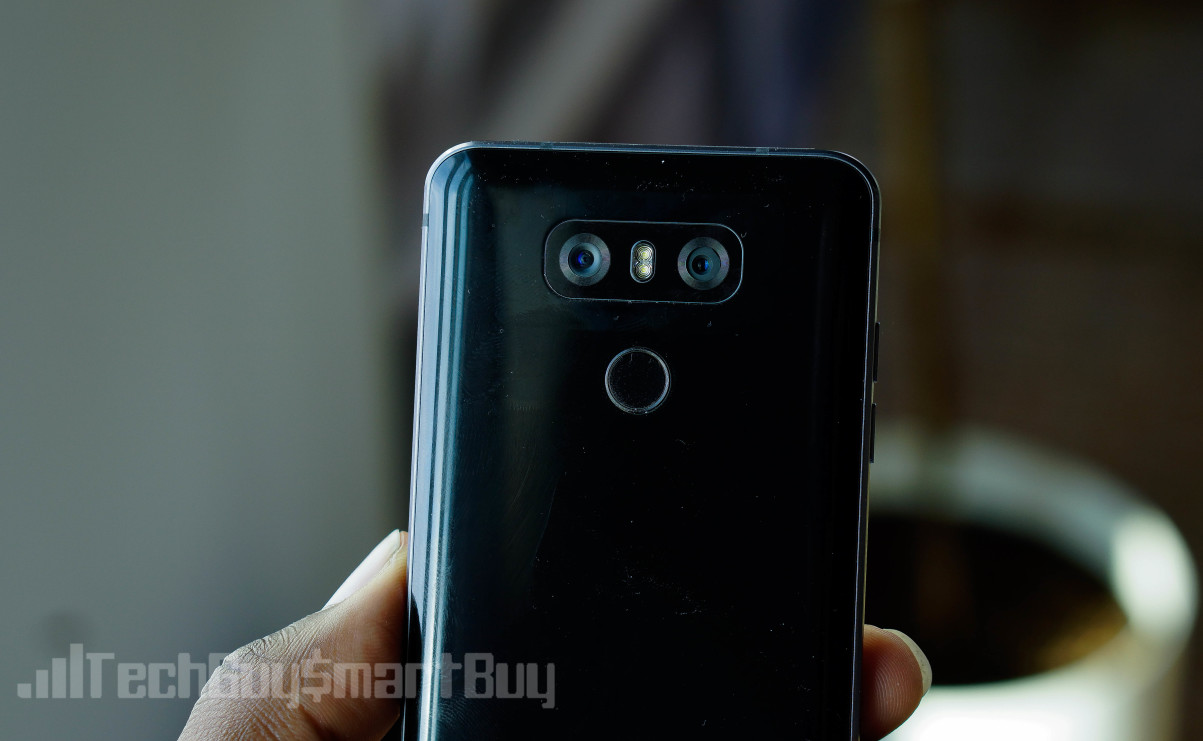 Moving over to the camera side of things, LG retains the dual camera layout on the rear but made sure to beef up the software & abilities.   You have dual 13MP rear cameras w/ OIS and a f/1.8 71-degree + f/2.4 125-degree angle and a front-facing f/2.2 5MP w/ 100-degree angle.  Along w/ the new sensors, you got new features/software to add more to your experience.   
You now have the feature to view your camera roll while taking a shot/video along w/ a new Square mode where the screen is split so you can take a shot, review it, and share it to Instagram or somewhere else.  We finally got the beloved manual video feature from the V-series allowing you to adjust the ISO, white balance, and such along w/ some volume toggles.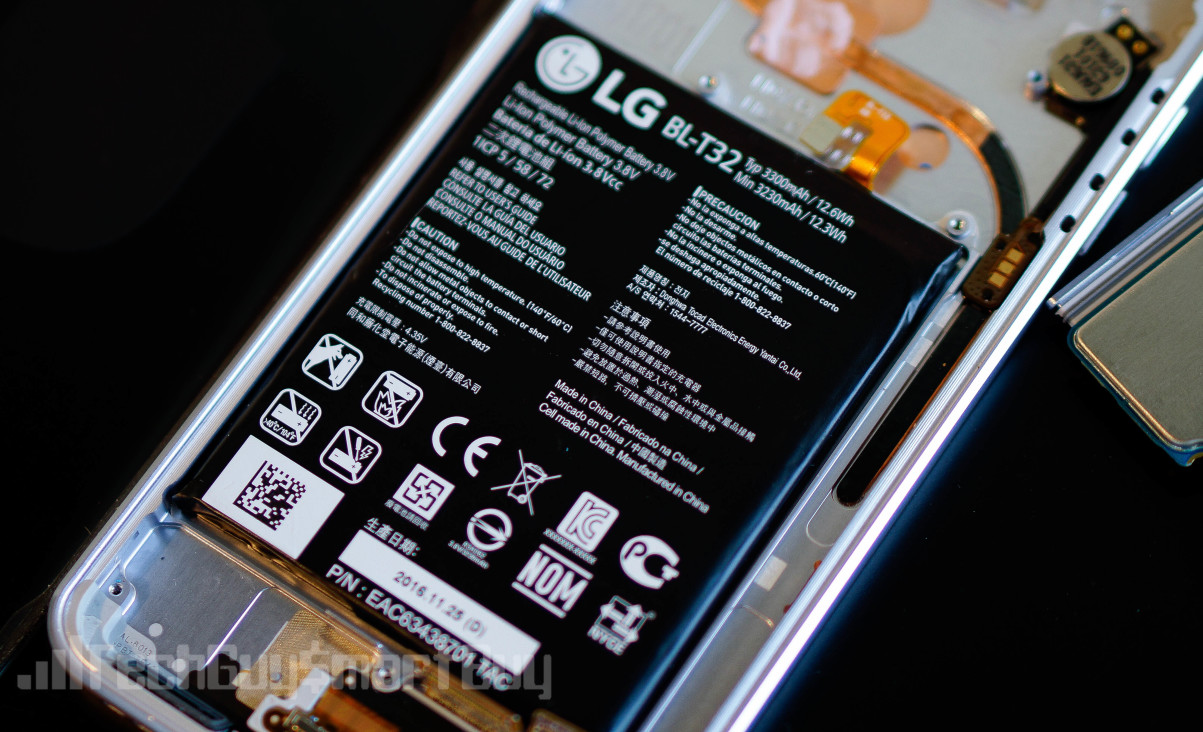 Definitely impressed w/ what I've seen thus far.  The leaked product images don't do this device any justice.  It looks good and sturdy.  I know a few people may be pissed about them sealing off the battery as LG was one of the last phone makers to offer the option to swap out batteries on their flagships.  But it was only a matter of time before it went bye-bye.     
Overall, you got a bigger display w/o the big phone, bigger battery, better camera features, Google Assistant, and zero gimmicks.  Just the tools to make for a solid performer & flagship.  The G6 will be on sale next month so we won't have long to see if this holds up.
Now seeing everything, what're your thoughts on the G6?  And who's buying one?