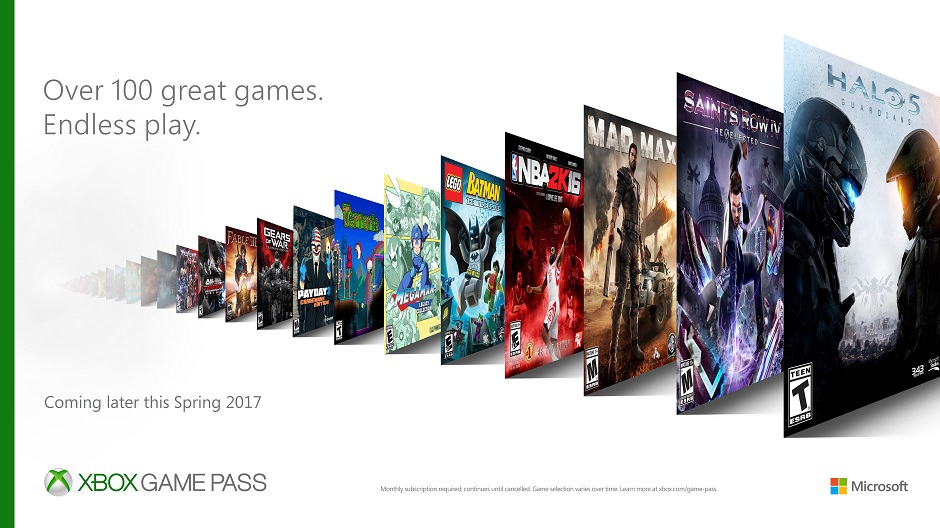 Earlier today, Microsoft announced a new game subscription service called Xbox Game Pass.  You would pay $10 per month to give you access to over 100 games (both Xbox One & backward compatible Xbox 360 games).  Games like Halo 5: Guardians, NBA 2K16, Gears Of War, and more w/ additional titles set to be added later down the line.  
Now you may think it might a game streaming service but that is not the case for this one.  You will be able to download the entire games plus DLCs as well.  These would be more so as rentals for the month and if you want to buy the game for keeps, you can do so at a 20% discount.  
And just like that, Xbox has beefed up their gaming offering in one service.  You won't have to worry about needing the proper bandwidth to enjoy these titles.  Although, you will need the storage to fit all of these games I would imagine.  
So who's buying into this when it goes live later this year?