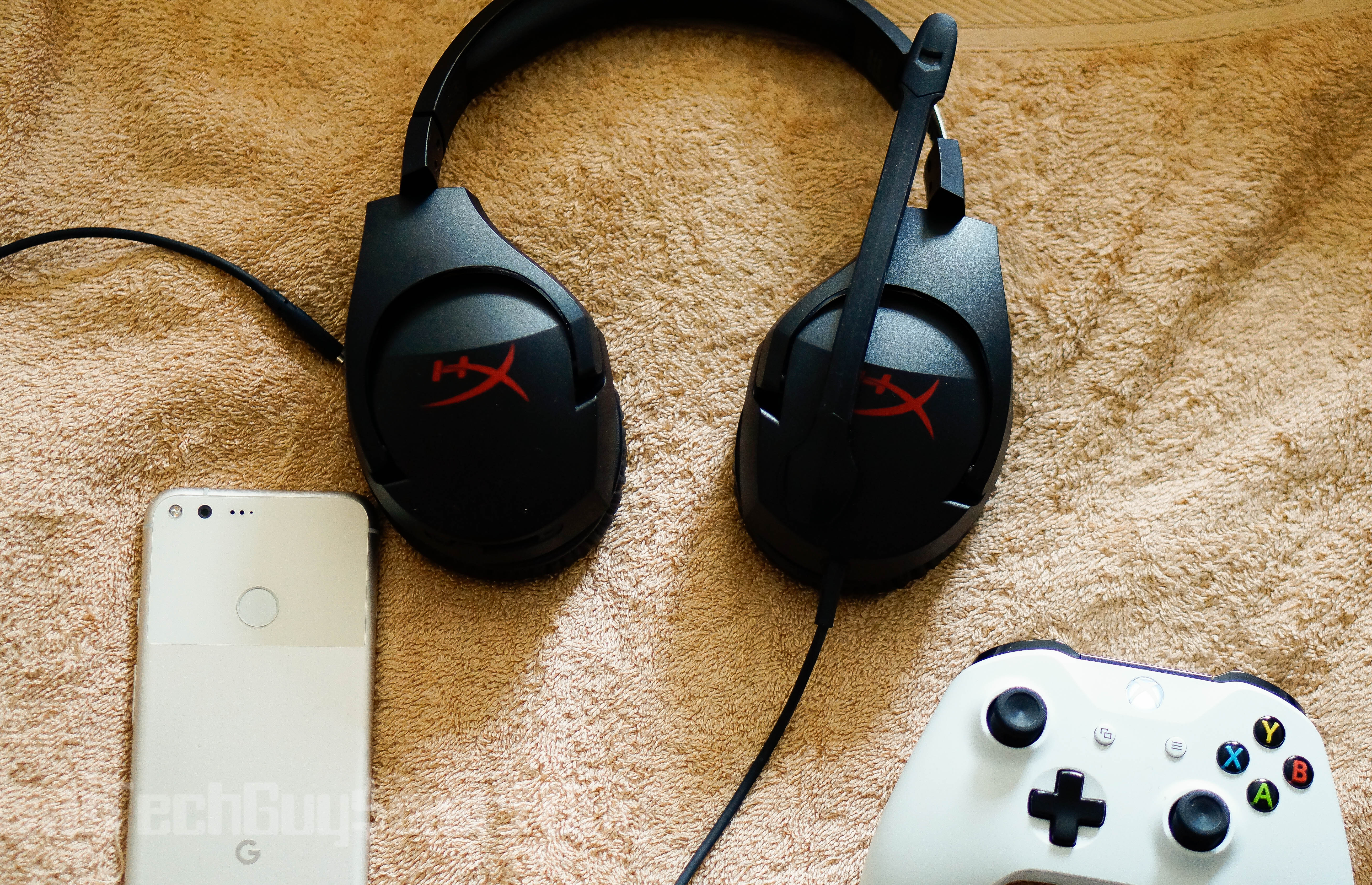 Hyper X returns for another gaming headset for all.  This one actually came out last year but we didn't get around to it until later last year/early this year.  Say hello to the lower-end or budget side of gaming headset.  
Even though this is a budget gaming headset, it still retains the soul of the Cloud lineup of headsets.  You got 50mm directional drivers, memory foam cups w/ rotating ear cups, adjustable steel band, and a noise-canceling mic.  You don't have any audio control boxes just inputs for PC & game controllers.  
Like all Cloud headsets, it works w/ damn-near everything.  Which includes PC, Mac, smartphones/tablets, PS4, Wii U (for those who still have it), and the Xbox One.  This is our take on the HyperX Cloud Stinger.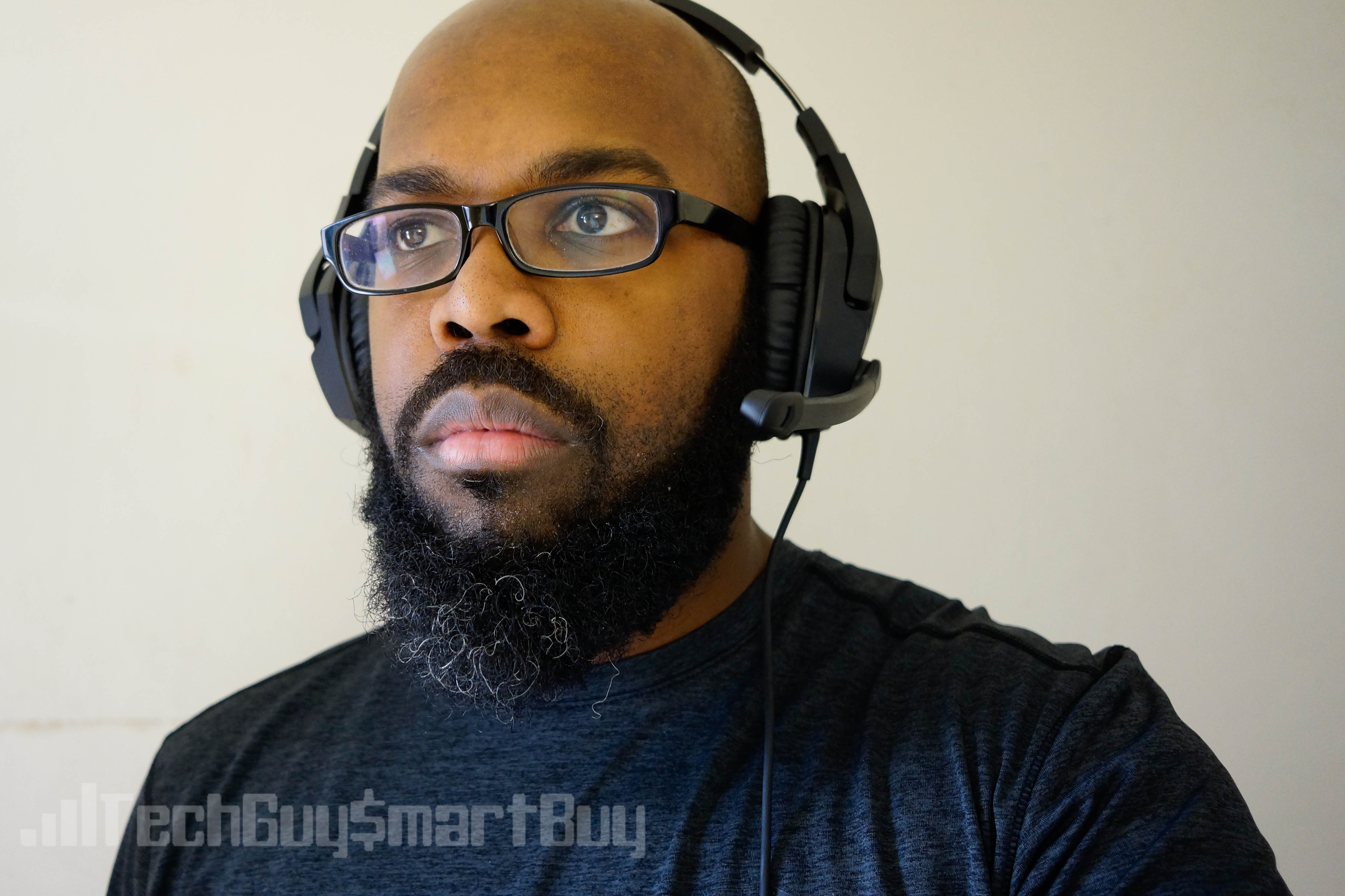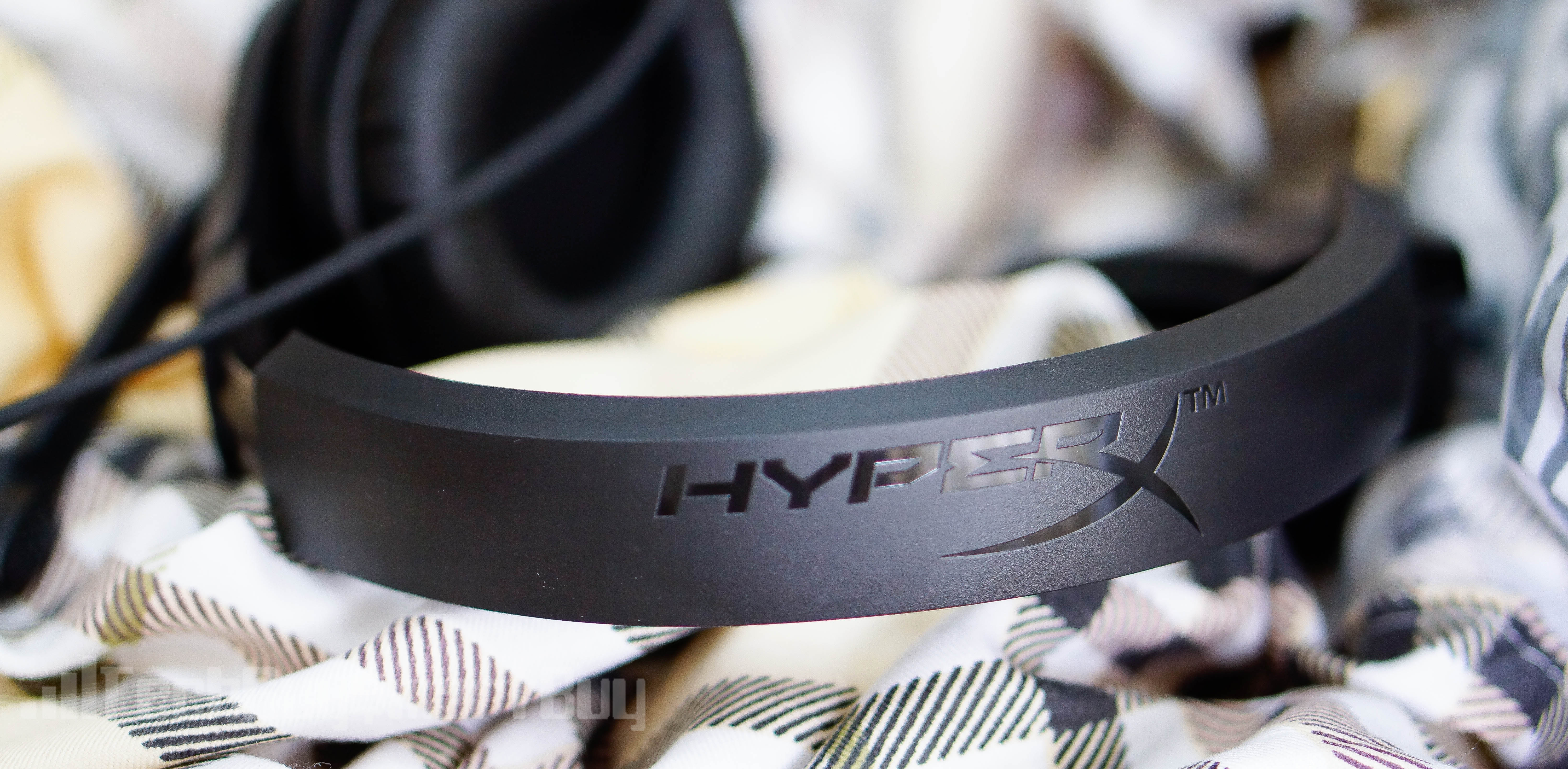 Design/Comfort
HyperX decided to go completely functional in regards to design.  So don't expect anything premium from a visual aspect of these gaming headsets.  So on the outside, you got a Black plastic shell w/ a steel headband underneath to adjust to different head sizes and the Red HyperX logo on each ear cup.
You still retain the great comfort you can expect from HyperX as well.  You got a nice memory foam padding underneath the headband.  Definitely good enough to wear for hours at a time - even w/ glasses on.  The onboard mic doesn't actually detach but you can swivel it up to get it out of the way, though.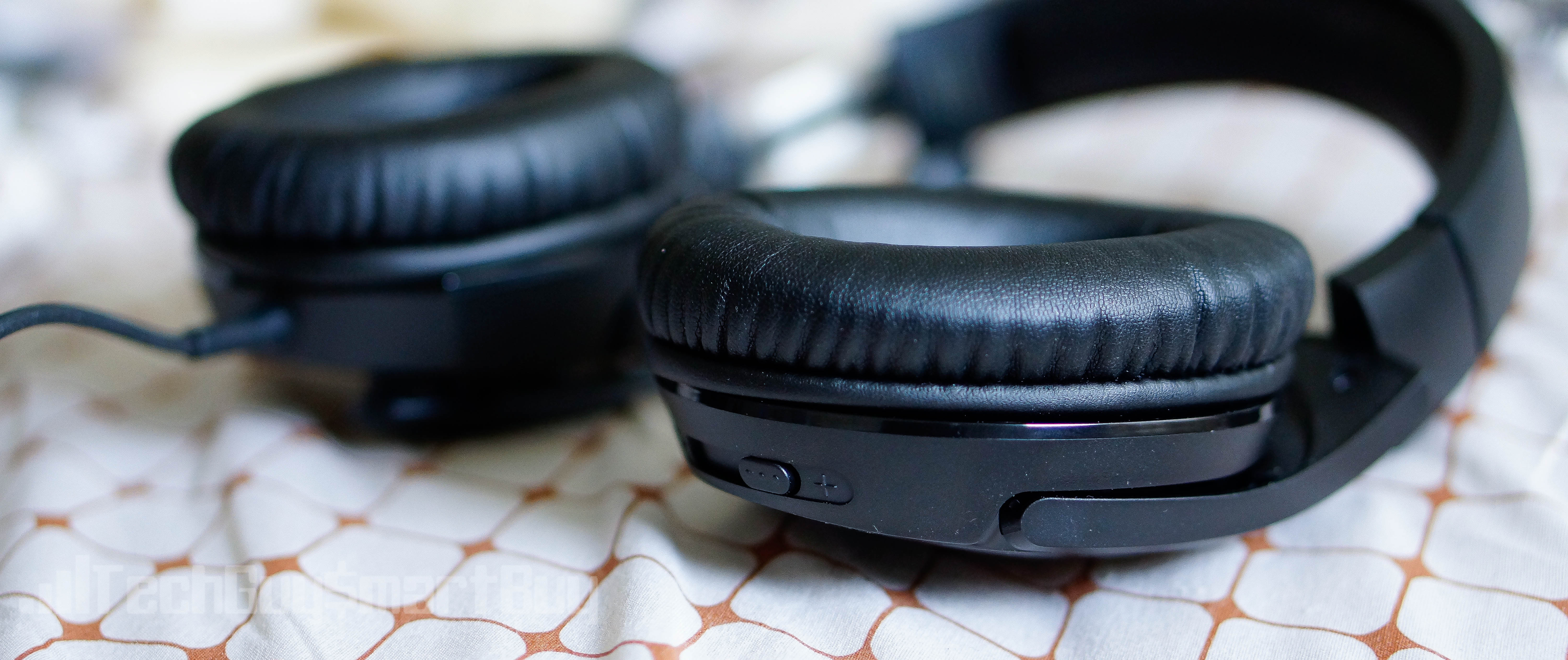 Sound
The Stingers tout HyperX's great 50mm directional drivers.  So you'll get the great overall audio whether you're watching music videos on YouTube or playing the latest game.  You'll get great bass for tunes and clarity of sound effects & footsteps when gaming.  My only real qualm on the sound side of things is the volume doesn't get as loud as I'd like it to be.  
The noise-canceling mic works exceptionally well.  It is flexible so you can bring it closer or further away from your mouth.  Good enough to make calls and talk crap while playing multiplayer games too.  Like I said previously, it doesn't detach but you can mute it by pointing the mic towards the sky.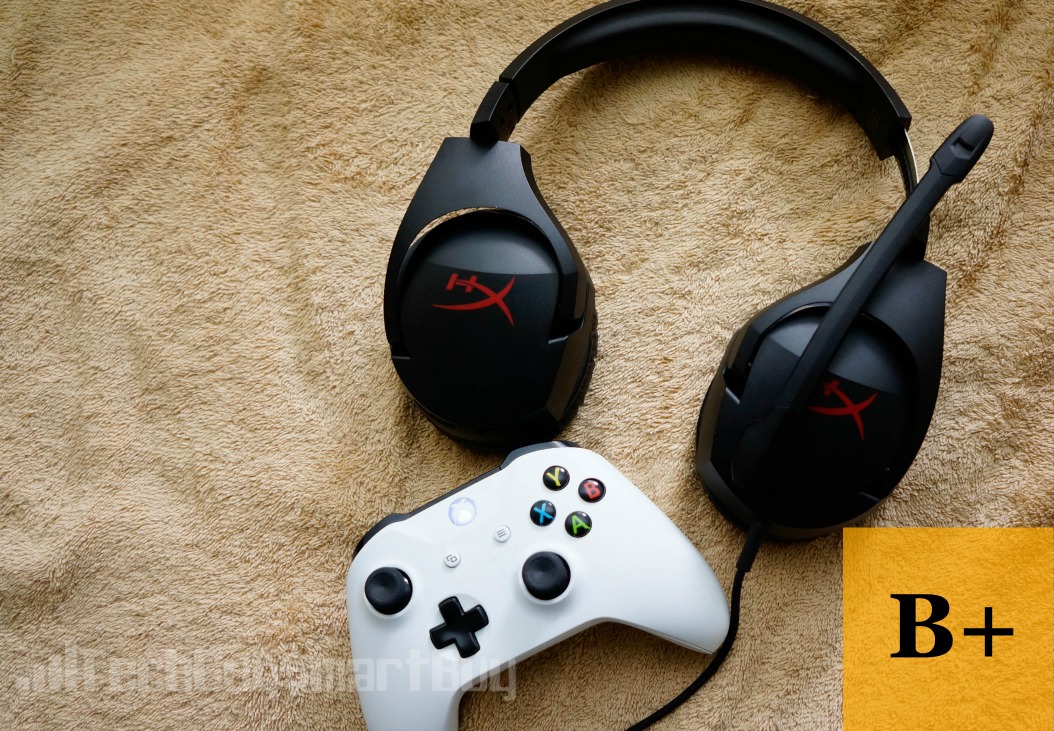 TG 2 Cents
Gotta love the times we are in right now - technology-wise anyway.  Previously, any tech that's on the cheaper side of things would be deemed as a terrible product/experience.  In the recent years, that is no longer the case.  Especially w/ these $50 gaming cans.  
Of course, it's not gonna have all of the bell & whistles like virtual surround sound and audio control boxes.  You still got a noise-canceling mic, good sound, and a comfortable fit.  The Cloud Stingers are definitely ideal for pre/early teens getting into gaming or the older gamer looking to dive back in and don't want to spend a lot of $$$ on it.