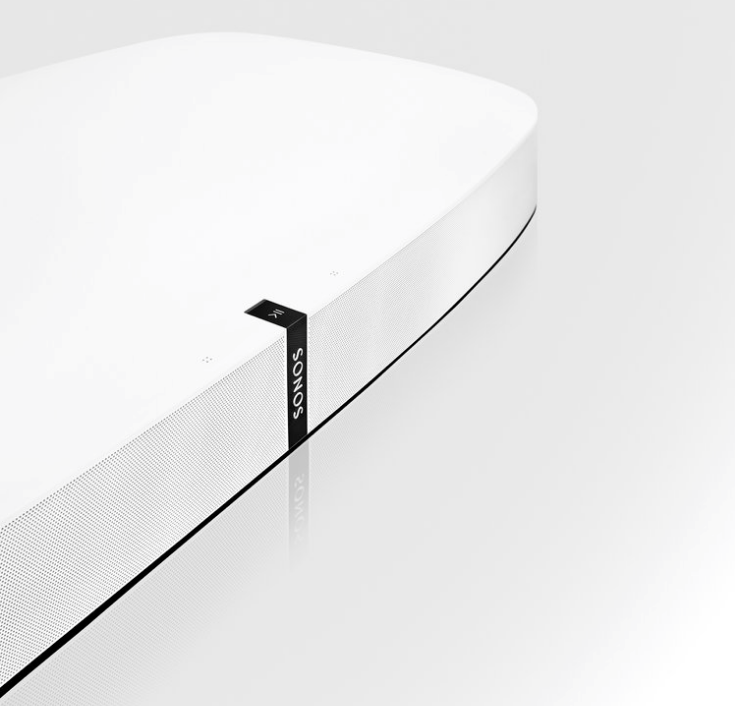 A few short weeks back, we told you about a new product from Sonos that was spotted online via a B&H listing.  That product is now official as we can say hello to the Sonos Playbase.  This is their newest addition to their home theater product line w/ this wireless home sound system.  
The Playbase looks like a well-designed pizza box that was created to complement non-wall mounted TVs and entertainment centers along w/ it.  It is only 58mm tall w/ a flat surface, clean lines, and is armed w/ 10 drivers in total to beef up your TV sound.  In regards to those drivers, you got 6 mids, 3 tweeters, and 1 woofer working hand-in-hand w/ their tuned software to give you a much larger sound stage than your average soundbar.  
If you're unaware, Sonos now supports 80 different music streaming services.  You got Sonos' Trueplay (which can adjust the sound according to the dimensions of your room), Dialogue Enhancement & Night Mode to beef up the vocals and turn down the bass while others are sleeping.  So that along w/ working w/ your TV, this is kind of a different take on their SoundBar.  
Later this year along w/ every other Sonos speaker, you'll be able to control the Playbase via Amazon Alexa.  This is said to offer more sound than the SoundBar.  But if you own one, you shouldn't feel the need to get this unless you got it like that.  
The Playbase will be available on April 4th in Black or White colors for $699.   Sonos owners can pre-order theirs today.  
Are you adding this one to your Sonos family of products?
Sonos