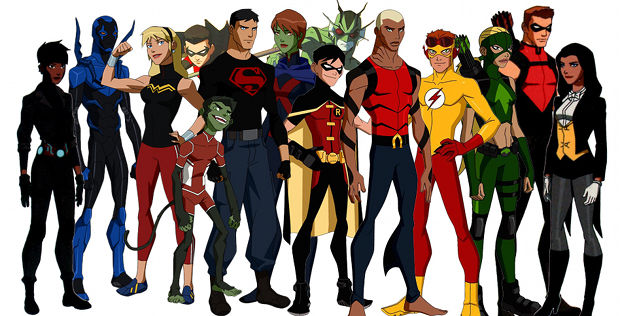 Yesterday, DC announced some long-awaited news on the 3rd season of Young Justice.   It will follow the path of season 2 w/ a subtitle as this one will be Young Justice: Outsiders.  The synopsis of the new season says: the teenage Super Heroes of the DC Universe come of age in an animated world of super-powers, Super-Villains and super secrets. In the highly anticipated new season, the team faces its greatest challenge yet as it takes on meta-human trafficking and the terrifying threat it creates for a society caught in the crossfire of a genetic arms race spanning the globe and the galaxy.
Next up, remember that live-action Teen Titans that was supposed to go to TNT but didn't work out?  Yeah that too is still coming.  Oh and it will be headed by Geoff Johns, Greg Berlanti (brainchild of DC's CW universe of Arrow, Flash, Supergirl, & legends Of Tomorrow).  Dick Grayson will be the team's leader while the rest of the roster is unknown.  No word on whether or not, if they will eventually crossover w/ the other CW shows but one can hope.  
Both of these series will be debuting on DC's new streaming service set to arrive sometime in 2018.  We can presume that all of the animated series & films will be available on the service.  Other than that, we don't know anything else about the upcoming service.  Kind of had a feeling this was going to happen like this.  The Young Justice part not the Titans part.  
Who's gonna sign up for these service to watch these shows?