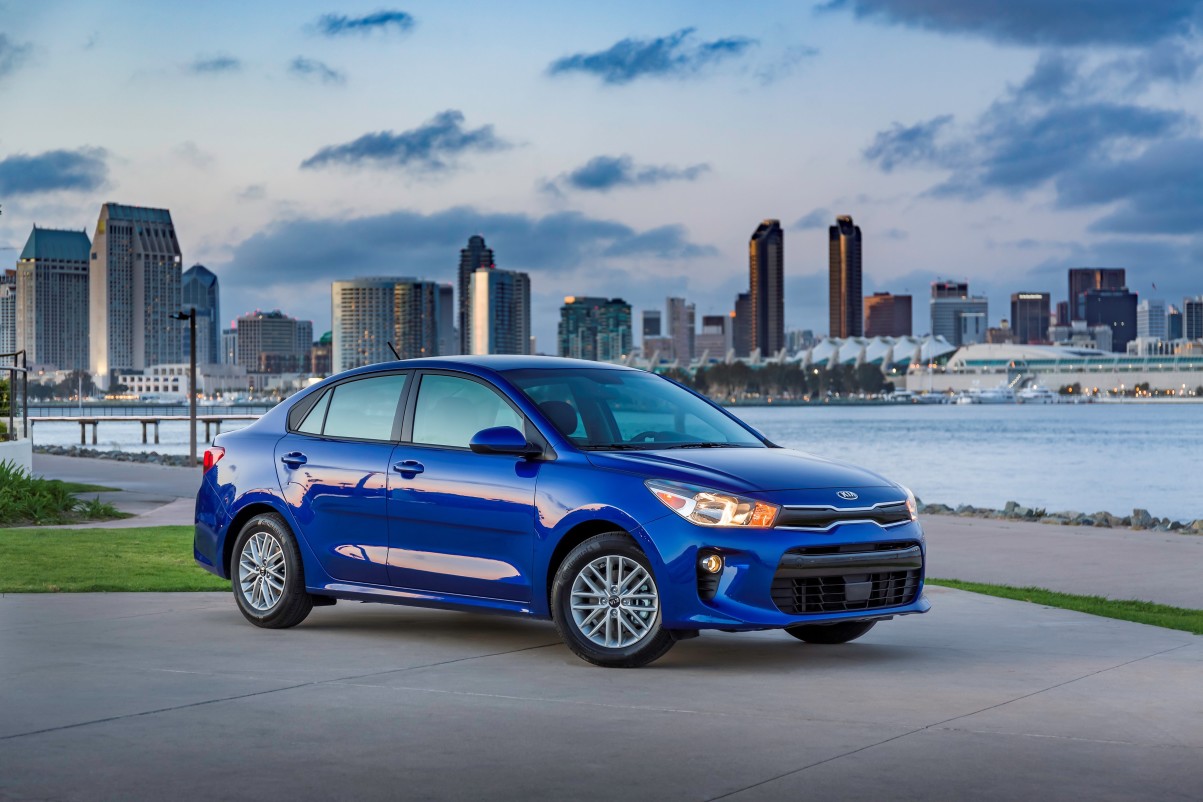 New year bring forth new vehicles as per usual.  This time around we got the 2018 Kia Rio sedan keeping their subcompact design and beefing up more room and comfort.  Arriving in both a sedan from and in a 5-door version of the vehicles.
The new Rio is also a bit longer than before as well.  The sedan is now 172.6inches long from the 172inches.  While the 5-door version is now 160inches from the 159.4inches from before.  The wheelbase got a bit longer and adds a bit more passenger space (front + back seats) in both the sedan & 5-door version.
You get the choice of 3 trims of LX, S, and EX w/ the latter offering more features as per usual.  Under the hood they all offer an enhanced Gamma 1.6-liter GDI 4-cyl engine w/ 130hp & 119lbs of torque.  This engine is made for better fuel efficiency and better response.  The new Rio will offer their UVO3 infotainment system that supports both Apple's CarPlay & Android Auto, Autonomous Emergency Braking as an option, Bluetooth hands-free support, an option for a 6-speaker stereo w/ satellite radio, and a rear-view camera system.  
And lastly, the 2018 Rio is all about your safety.  Inside, you got 6 airbags, side-impact door beams, Electronic Stability Control, a 4-wheel Anti-lock Brake System, Hill-start Assist Control, and Vehicle Stability Management.  
No word on pricing but when we got more info, we'll share it w/ you all.