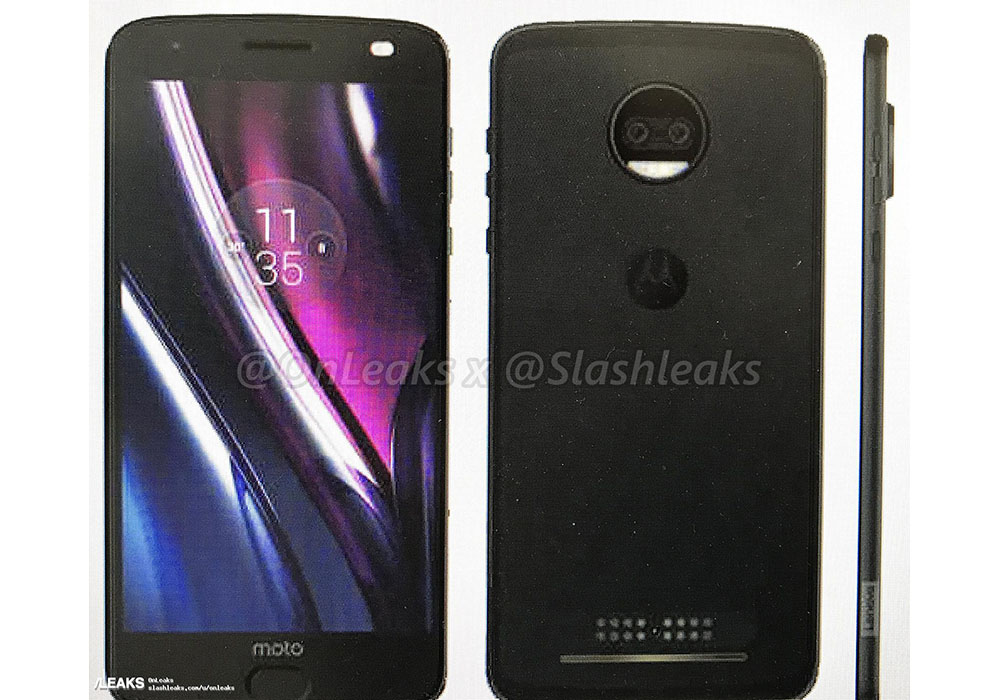 In case you forgot it was coming, we're getting a new Moto Z this year as Lenovo + Motorola definitely wanted to commit to the device and Moto Mod system.  The folks over at SlashLeaks got an image of a press render showing off what we should expect from the sequel.
For starters, we see the overall device retaining its size and thickness for the most part.  The fingerprint sensor is no longer the smaller box-shaped as it is larger and rounder like the devices of last year & the Moto G5.  Lenovo made sure to add their logo on the side of the device.  And the most obvious difference is Motorola stepping into the dual camera sensor arena.  No word on what kind they will be using.
For those of you who were curious, the Moto Mods connectors will remain the same as its modular add-ons will work for both the current and the this year's version.  That's pretty much all for now as we can expect more intel to leak as we get closer to June.
Anything you want to see added the sequel?  Sound off.