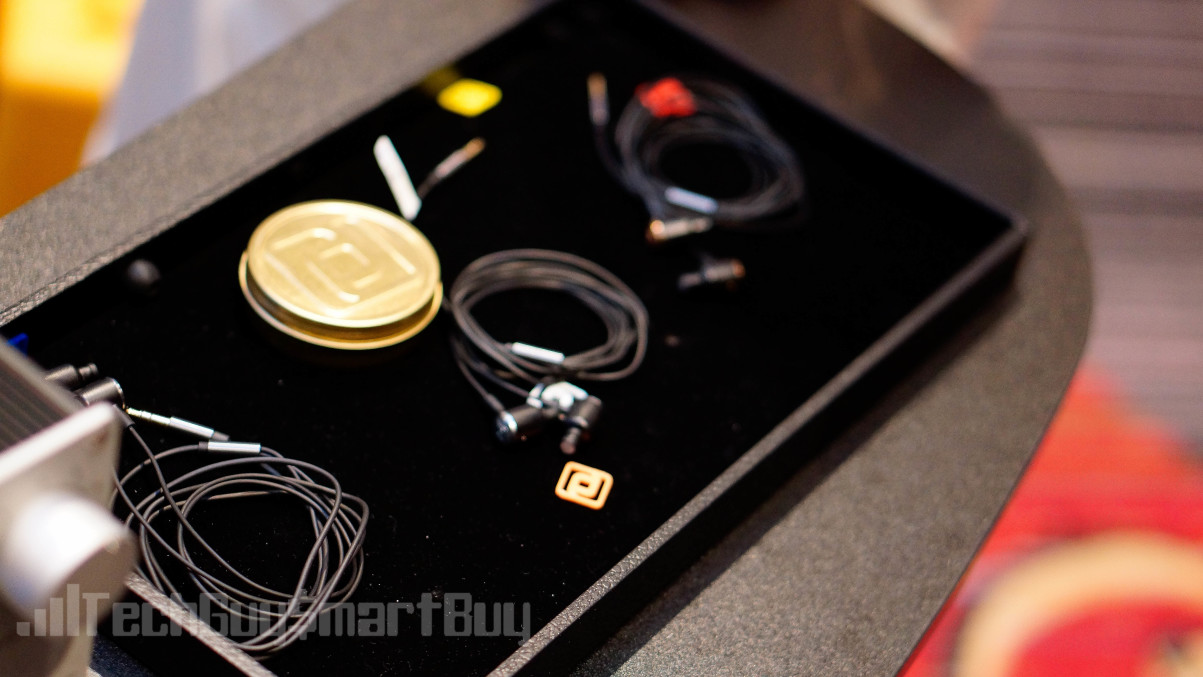 Fresh from CanJam NYC, the folks over at Periodic Audio unveiled their brand new in-ear monitors back in February.  They are now available for you to get your hands ears on them.  When I say they, I mean their 3 introductory earbuds: Magnesium, Titanium, & Beryllium.  
So if you want to know what makes these earbuds so special?  These are lightweight and affordable in-ear monitors.  Every earbud has a 10mm transducer made from a pure high magnesium content alloy for the Magnesium ones, pure titanium for the Titanium, and pure beryllium for the Beryllium earbuds.  This means every set offers good bass and very little distortion to give you superior audio for earbuds.  
Each one comes w/ an airplane jack adapter, a 0.25-inch headphone jack adapter, and a gold-colored metallic tin for storage.  Their focus is for Portable Audio Excellence.  The only things these things don't have are tangle-free cords and an inline mic for phone calls.  
The Magnesium ones will cost you $100, the Titanium ones are $200, and the Beryllium ones are $300.  We got all 3 earbuds so you can definitely expect a full review on all of them very soon.  In the meantime, you can pick up your own at the link below.