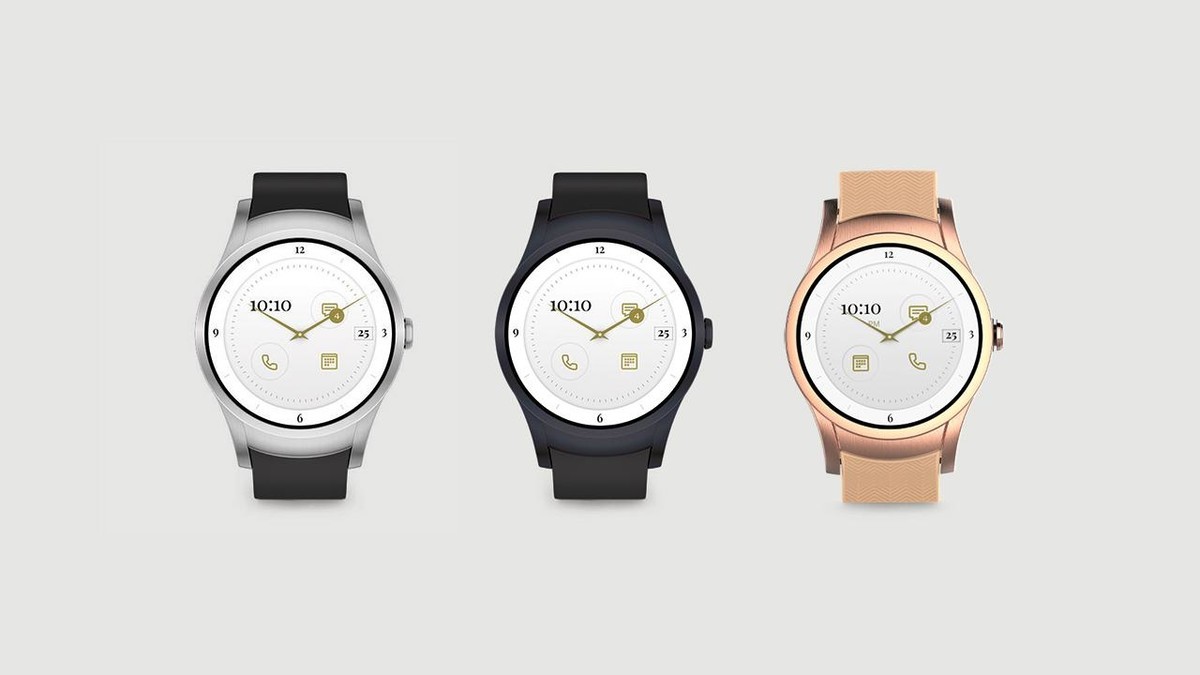 Earlier this week, Verizon revealed availability info for their own Wear24 smartwatch.  Those of you interested can expect it on May 11th both online & at your local VZW retailers.  As you can see from the image above, it will arrive in the 3 colors of Stainless Steel, Gunmetal Black, and Rose Gold.  
As far as the specs go, you got a 1.39inch AMOLED display w/ 480 x 480 resolution, powered by a Snapdragon Wear 2100 CPU, 768MB of RAM, 4GB of storage, a 450 mAh battery, IP67 dust/water resistant body, and NFC/LTE/Wi-Fi.  
The Wear24 was made to go head-to-head against the LG Watch Sport & Huawei Watch 2.  Like any other Android Wear 2.0 wearable w/ all of the radios on board, it will be pricey.  It will cost you $300 on a 2-year contract and goes up to $350 w/ no strings attached.  
This definitely looks like the most modest style/form-factor for Android Wear 2.0 thus far.  Will this be your next smartwatch?