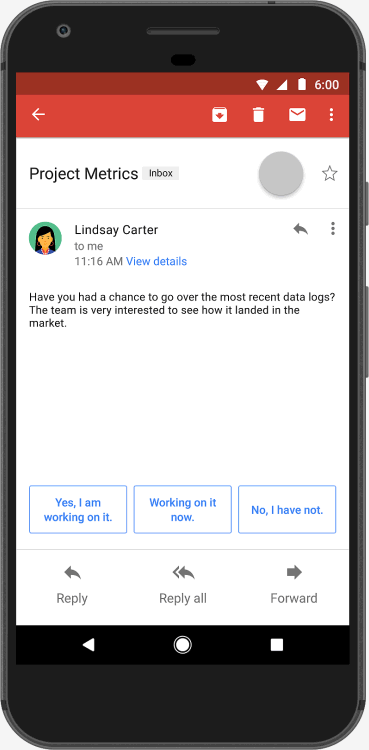 Announced earlier today, Google brings a key feature from Inbox to Gmail. So for those of you who prefer Gmail, you can now enjoy the Smart Reply powered their deep learning and artificial intelligence.
How it works is like this: Google will scan the text of the email and suggest up to 3 different textual responses to make you work faster. The feature will adapt to your verbal response to learn and make more responses that actually sound like you.
Along w/ Inbox, Google already uses the Smart Reply feature within Allo and Android Wear BTW. This new feature will be arriving to both Gmail apps for Android & iOS in coming weeks in English and in Spanish very soon.
Very interesting way to kick things off.