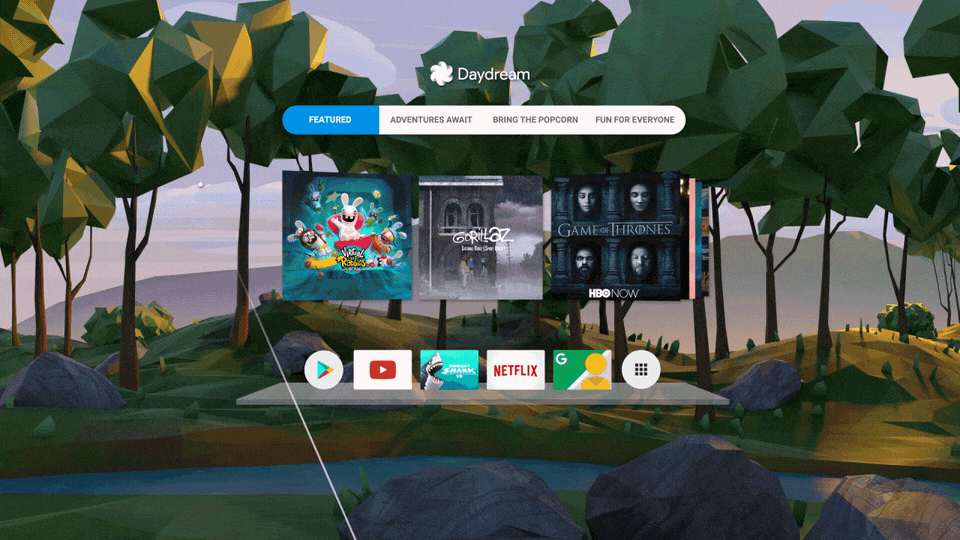 Yesterday for Day 2 of Google I/O 2017, they made sure to delve more deeper into what's new for Daydream: their VR platform based on Android.  For starters, they teased an early look at Daydream 2.0 or Daydream Euphrates.  This new update brings forth some new features to the mix.
Get prepared for a lot more from Google's VR platform.
For starters, you'll be able to access normal Android features in VR via a 2D panel that pops up within virtual environments.  So in other words, you'll be able to check your notifications & more w/o having to completely remove your Daydream headset.  This was made specifically to support the standalone Daydream headsets coming later this year.  
Next up, the ability to Cast your Daydream content to a nearby Chromecast-supported TV.  Think of it as mirror-mode for your VR headset but not to the point of broadcasting livestreaming to YouTube or Twitch.  This will support 3D images along w/ videos as well.  Then, you have the option to capture screenshots using the controller just as you would on your smartphone – w/ the Volume Down & Power buttons at the same time.  
Also, lookout for a version of the Chrome browser that will work while in Daydream.  This will allow for browsing web pages while still in a VR environment.  And lastly, new features coming to YouTube VR.  Soon, you'll have the ability to share rooms to allow multiple people to view the same VR content.  Along w/ that, you'll have ability to have actual discussions via voice chat rather than having to type your comments.  
All of these new features are set to arrive in coming weeks.  Possibly before the end of the summer.  With now over 150 Daydream apps and aiming for 11 supported devices by the end of the year, who's looking forward to the new version of Google's VR?