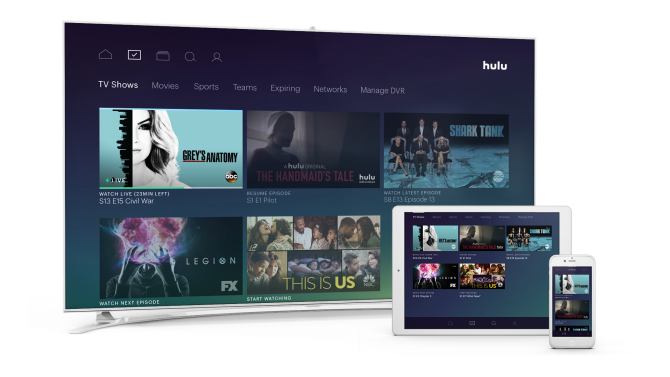 Earlier today, Hulu unveiled 2 new things: their new big UI overhaul and their introduction to their Live TV service.  Both the new design and Live TV option has been talked about and reported on for quite a while now and it is now ready for public consumption.  
Let's kick things off w/ what everyone wants to know about, Hulu Live TV which is in beta form at the moment.  So for $40 per month, you get access to just over 50 channels and a 200-hour cloud-based DVR feature.  Some of the channels you get access to the same selection that YouTube TV has to offer but w/ the addition of Boomerang, Cartoon Network, Viceland, TNT, TBS, HLN, Lifetime, Lifetime Movie Network, History, HGTV, Food Network, Bravo, Travel Channel, Tru TV, Sprout, Oxygen, & CNN to name a few.  

The service support only 3 screens at the current time along w/ everything within the standard version of Hulu like access to their original content and movie selection.  The live TV service will be available on Android, Apple TV, Chromecast, iOS, and Xbox One right now w/ Roku & Fire TV support is on the way.  
Next up we have the new redesign offering a cleaner layout to how you navigate Hulu & Hulu Live TV.  You have a new recommendation engine that is kicked off after you tell the service what kind of shows you like to watch.  Along w/ that, you have a look for that focuses more on the content you want to watch rather than shuffling through menus and such.  
You'll still have the option for ad-free Hulu as well for $4 more if that's the only thing you want to take advantage of as well.  Those curious & interested can try it one week for free then you'll have to start paying up.  
At 1st glance, this is a better offering that YouTube TV channel-wise but the 200-hour DVR vs the unlimited option might be the deal-breaker for some.  Who's gonna give Hulu Live TV a shot?