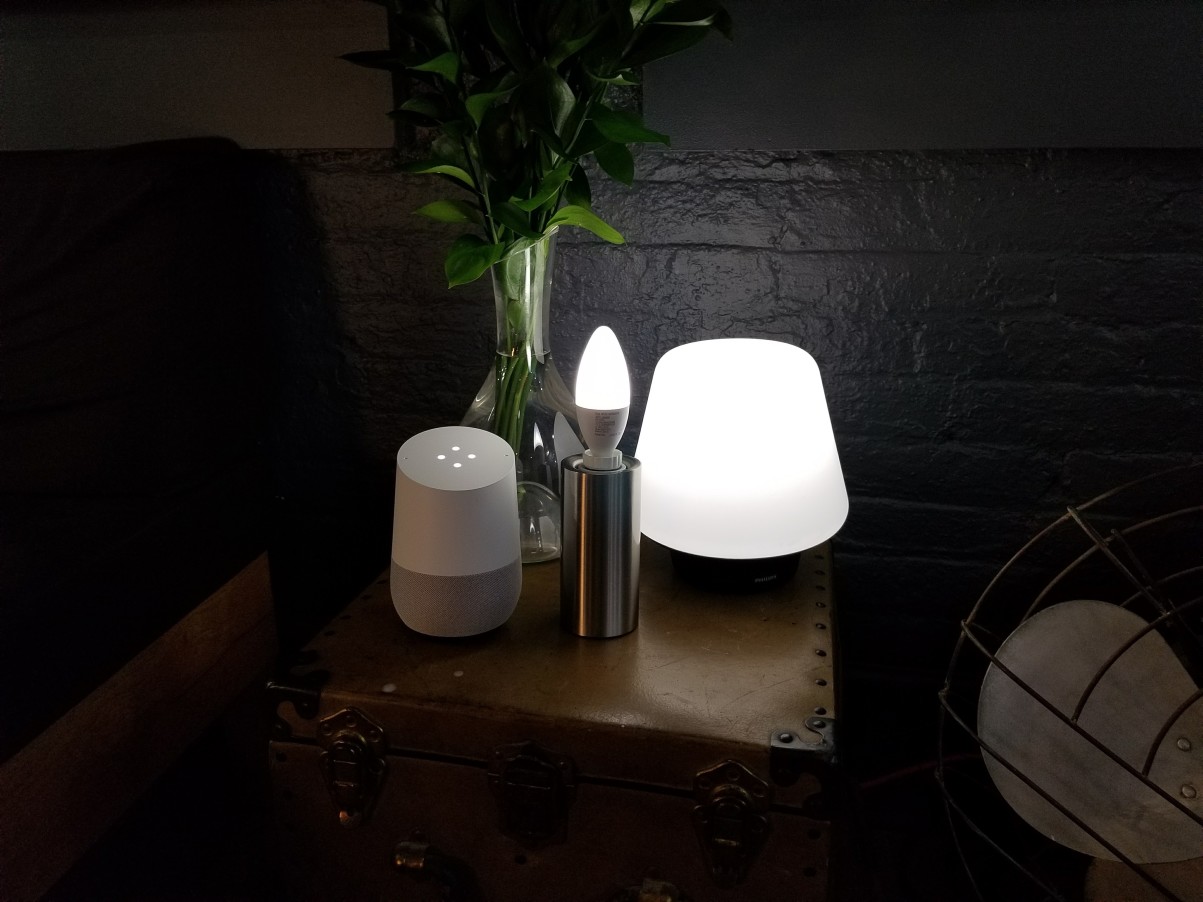 Yesterday, Philips continues to grow its Hue line of smart light bulbs w/ new table lamps: the White Ambiance Wellness & the White Ambience Wellner.  Both ship w/ Hue's customizable White Ambience bulbs that pump out light at 800 lumens and made to fit anywhere in your home.  
The Wellness looks like a nice light that you might find at Ikea while the Wellner also looks like an Ikea lamp but w/o a base – just the top part.  Both will cost you $100 and will be available next month in the US. 
Also, Hue has their candle bulb which was announced earlier this year.  It is a 40-watt equivalent candle bulb w/ 450 lumens of brightness.  This can be added to everything from ceiling fans, chandeliers, lamps, etc.  Pre-orders for this will kick off next month and go on sale in July for $30.
So who's looking to add these to their homes?