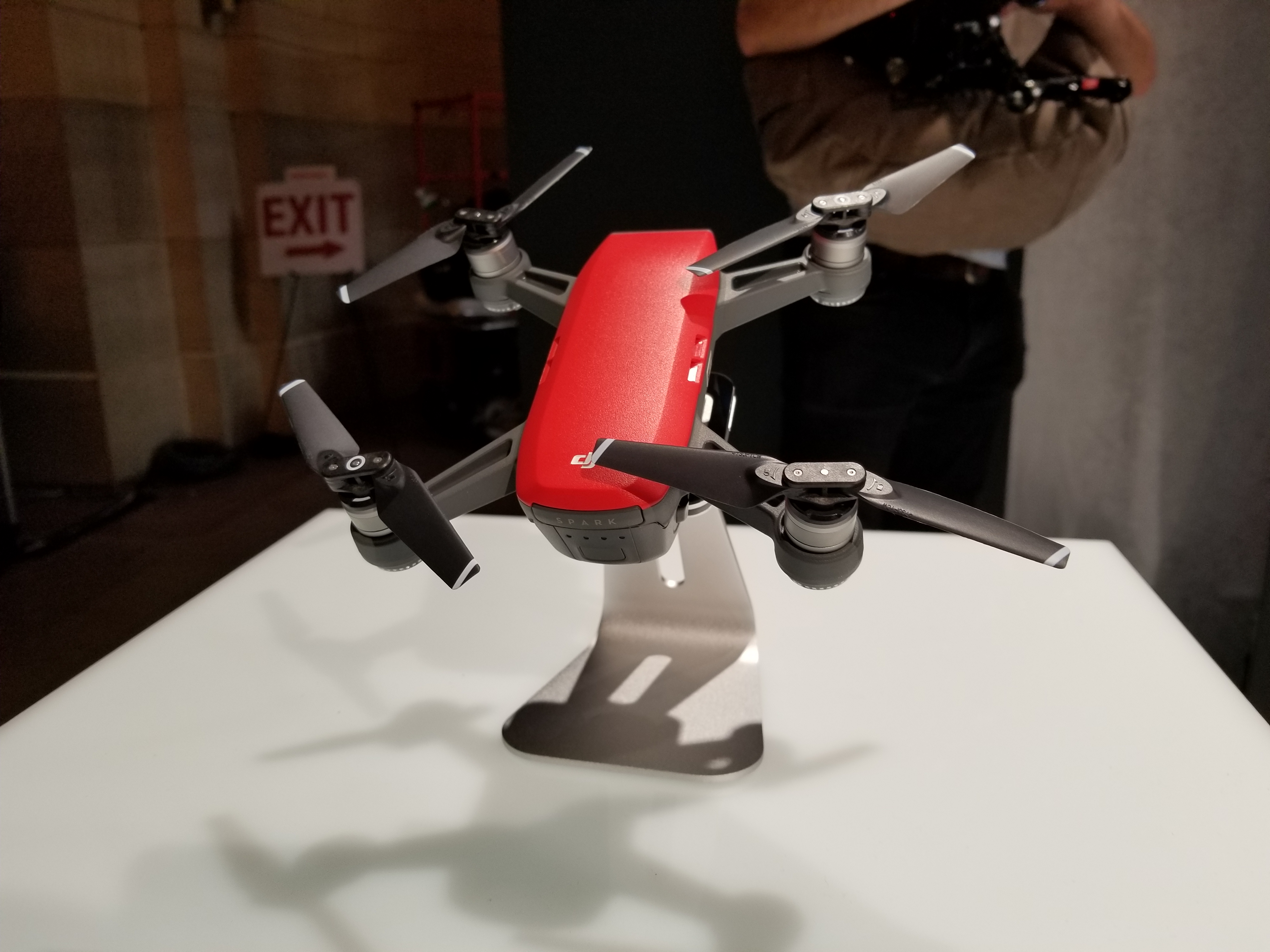 Today, DJI just announced a new drone to corner all sides of the market for entry-level, consumer, prosumer, & professional w/ the DJI Spark.
This is their selfie drone if you will.  It is armed w/ a f/2.6 12MP camera sensor + a 2-axis mechanical gimbal that utilizes both optical & electronic stabilization. You won't be able to shoot in 4K but you can get 1080p video @30fps.  You can pull off shallow depth of field photos w/ their 3D vision technology.  
Get it flying by simply tapping the Power button from the palm of your hand. 
Inside you have tons of technology inside like their SmartVision for tracking & obstacle avoidance, FaceAware to recognize your face, flying using Gesture Control, Intelligent Flight Mode to do cinematic aerial shots, and flight time up to 16 min & speeds up to 31mph.
Pre-orders kick off today and will go on sale on in mid-June for $499 for the unit by itself.  You can get it w/ an extra battery, propellers, & more as part of their Fly More combo for $699.  So who's picking this one up? Or will the Mavic be your 1st drone purchase?