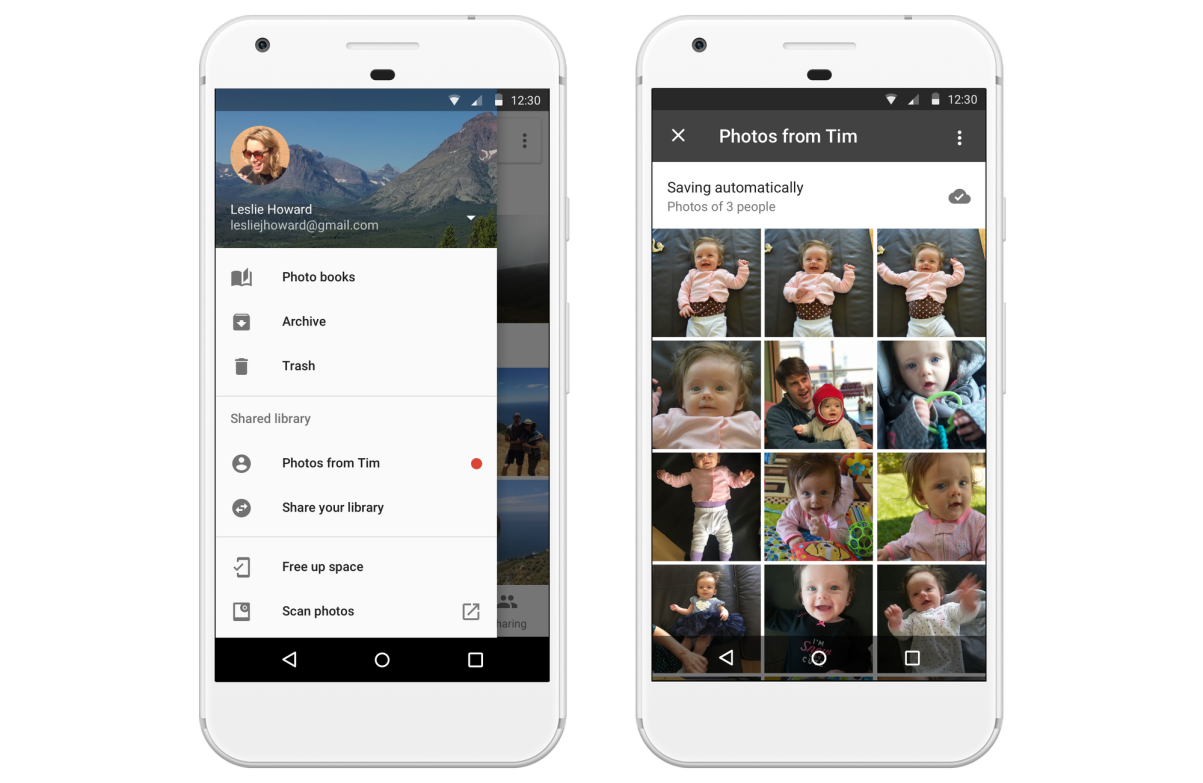 BTW, Google Photos is now catering to 500 million users.  This is faster growth than any other Google service.  Not bad for only being 2 years old.  Today, Google Photos made sharing a lot easier w/ a new ways for sharing.  There 3 new ways to be exact w/ Suggested Sharing, Shared Libraries, & Photo Books.  
With Suggested Sharing, you can get reminders to share photos along w/ suggesting who to send them to based on who's in them.  It will automatically select the right photos too.  You can just tap to send and you're good to go.  This will be in your Sharing tab and will arrive in coming weeks.
Next up, we have Sharing Libraries, you will be able to give someone access to your a group of photos or your entire photo library.  Once they get it, they can save the photos they want to their library as well.  
And lastly, we have actual Photo Books.  No, not a digital one but actual physical Photo Books for specific moments.  So instead of having to spend $$$ on getting your photos done, you can now do everything from your phone.  Along w/ that, Google will tweak your selected photos for you.  Like removing duplicates & those images that look bad.  
Photo Books will roll out today in the US, online, Android, & iOS next week.  It will only cost you $10 for a 20-page soft cover & $20 for hardcover book.  More countries are coming soon.