On Monday, we spent the morning into the afternoon hanging out w/ Chevrolet at the NJ Motor Sports Park in Millville, NJ.  This was a part fo their Find New Road Experience where instead of listening to reps talk about their cars & provide you w/ data of all it can do, you get to experience it for yourself.  
Spoiler: it was fun as hell and not sure if I'll ever get another chance in life to drive a Corvette on a racetrack.  We'll get back to that momentarily.  The experience itself was broken down into 6 different activities w/ 6 different vehicles.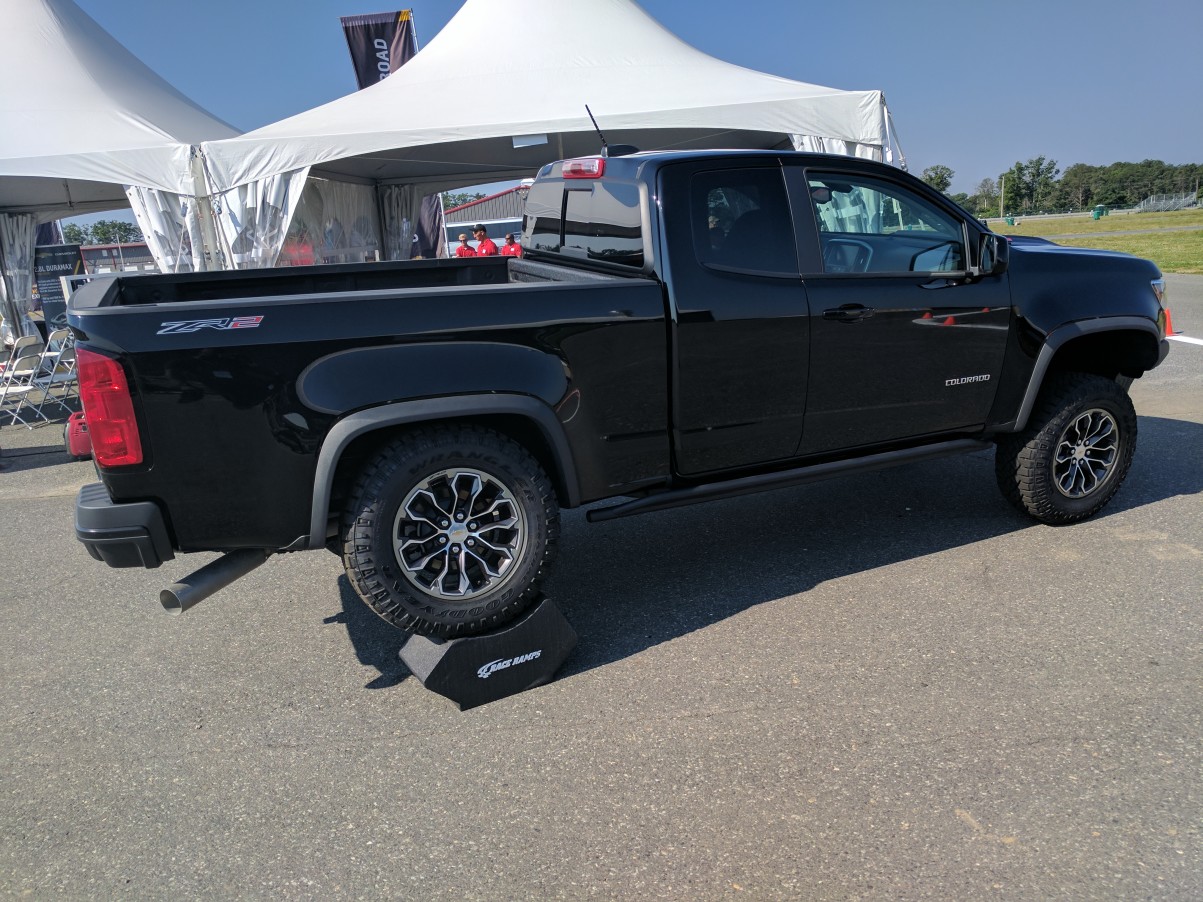 ZR2 Hill & Off Road
We got a chance to see their Colorado ZR2 handle off-roading in 4 different scenarios.  They tested the hell out of their shocks w/ a ramp that puts it on all wheels but one and their 4x4 traction control by going up a near 40-degree incline w/ added rollers to demo loss of traction.  Then we got into the driver's seat and drove over 2 sets of obstacles at slower & then faster speeds.  It handled all obstacles like a champ.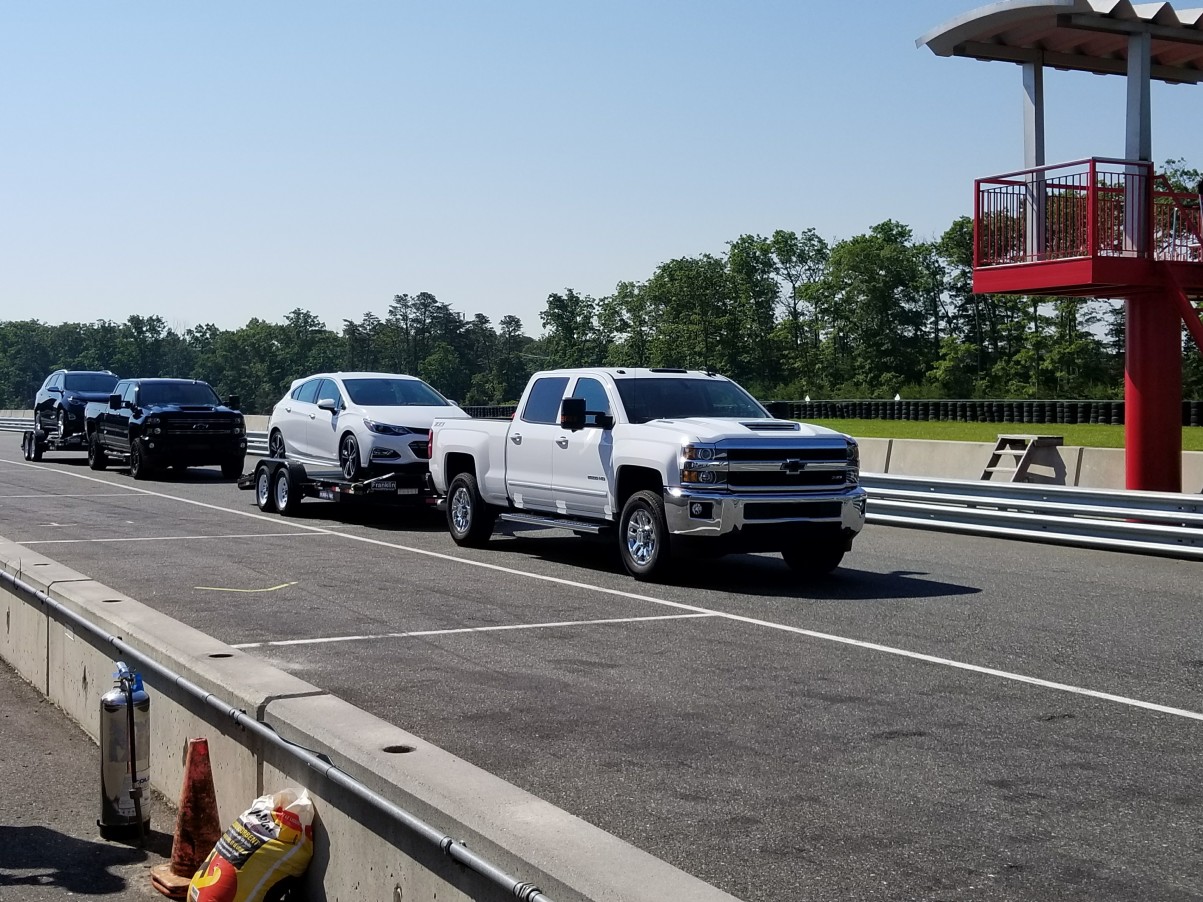 Silverado Towing
Next up we have their new Silverado High Country w/ Duramax Turbo Diesel engine.  The cranks out 445HP + 916lbs of torque and their diesel exhaust brake.  We got a chance to experience this by taking one the racetrack carrying their Equinox crossover on a small trailer.  We floored it, took curves at fast speeds and didn't feel like I pulling another vehicle at all.  Especially when doing 40MPH curves on a race track.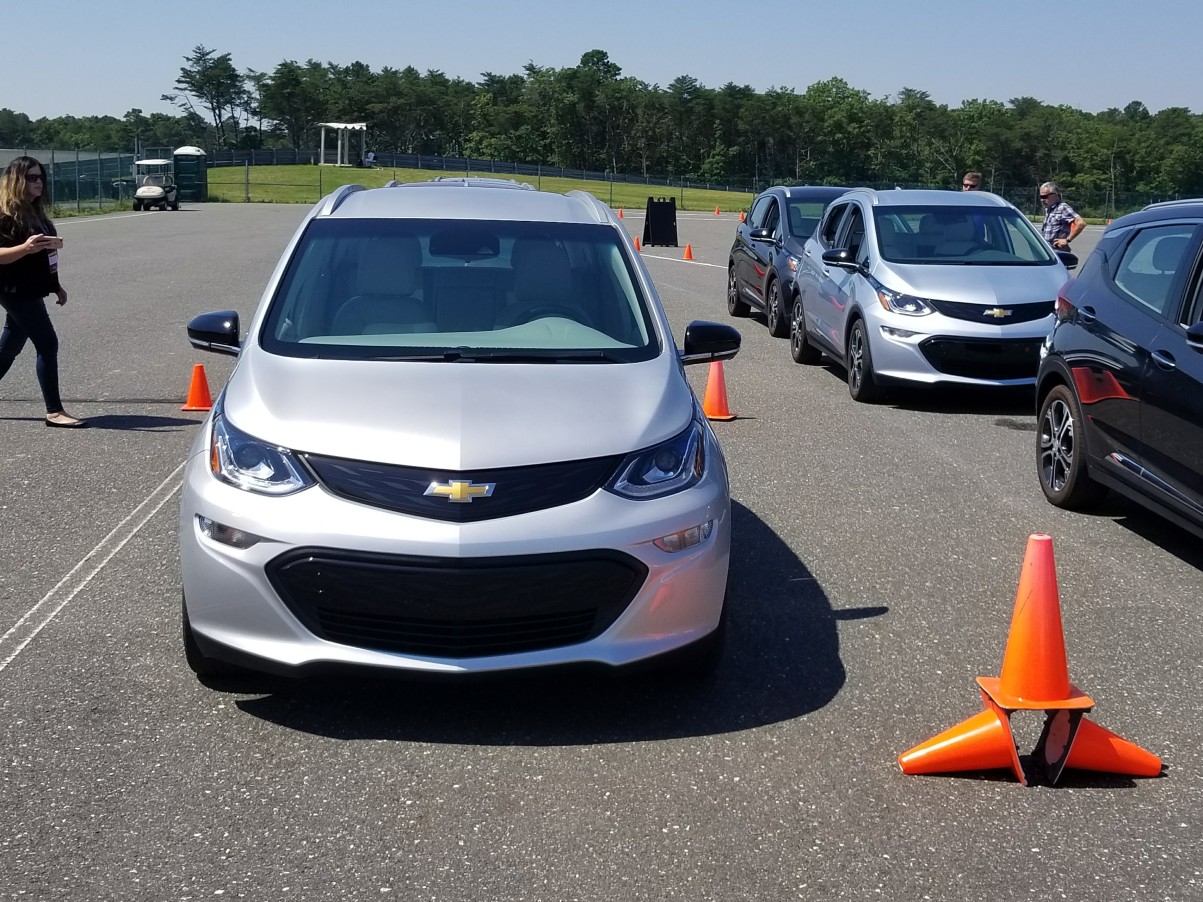 Equinox/Bolt EV
We got to drive their new Equinox & the Bolt EV on a smaller, closed course.  We got to see the Equinox handle turns, obstacles, and see their hands-free liftgate to open & close the trunk.  With the Bolt EV, we got to see how well it can perform in both standard 'D' Drive mode and 'L' which is Low and it drives like an EV w/ regenerative braking.  While the Bolt didn't complete win me over within my short time w/ it, I was, however, blown away by its power.  This thing has some serious pickup.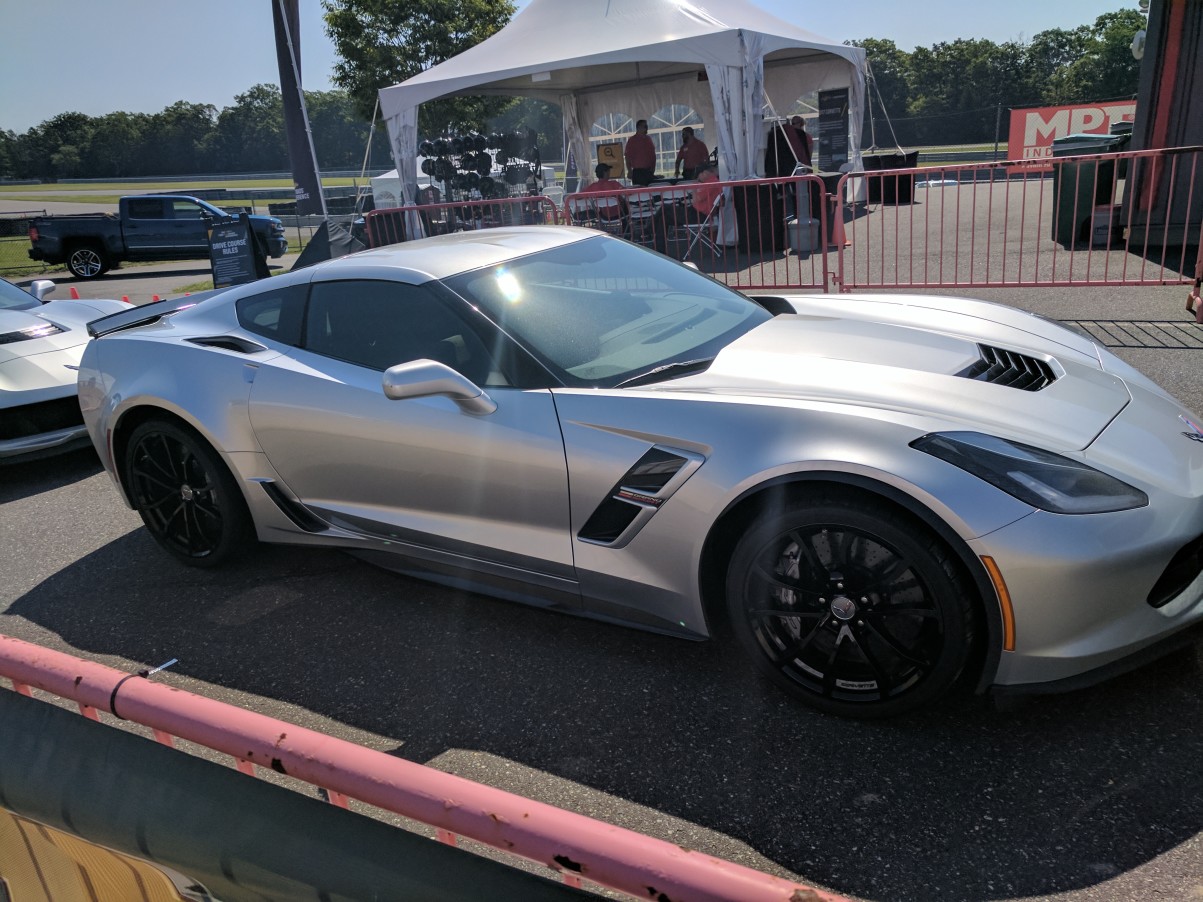 Corvette Grand Sport Lead + Follow
This was easily my favorite part of the experience.   This is where we took a Corvette Grand Course on an open racetrack 3 of us following an instructor.  Definitely felt like I was driving the Mach 5 or the Batmobile.  I thought I knew speed until I did this.  I only got as fast as 70MPH on the course cause in my mind, I'm still driving my Honda thinking I gotta watch the curves.  While my counterpart got a lot closer to 100MPH on the track than I did.   Still a great experience.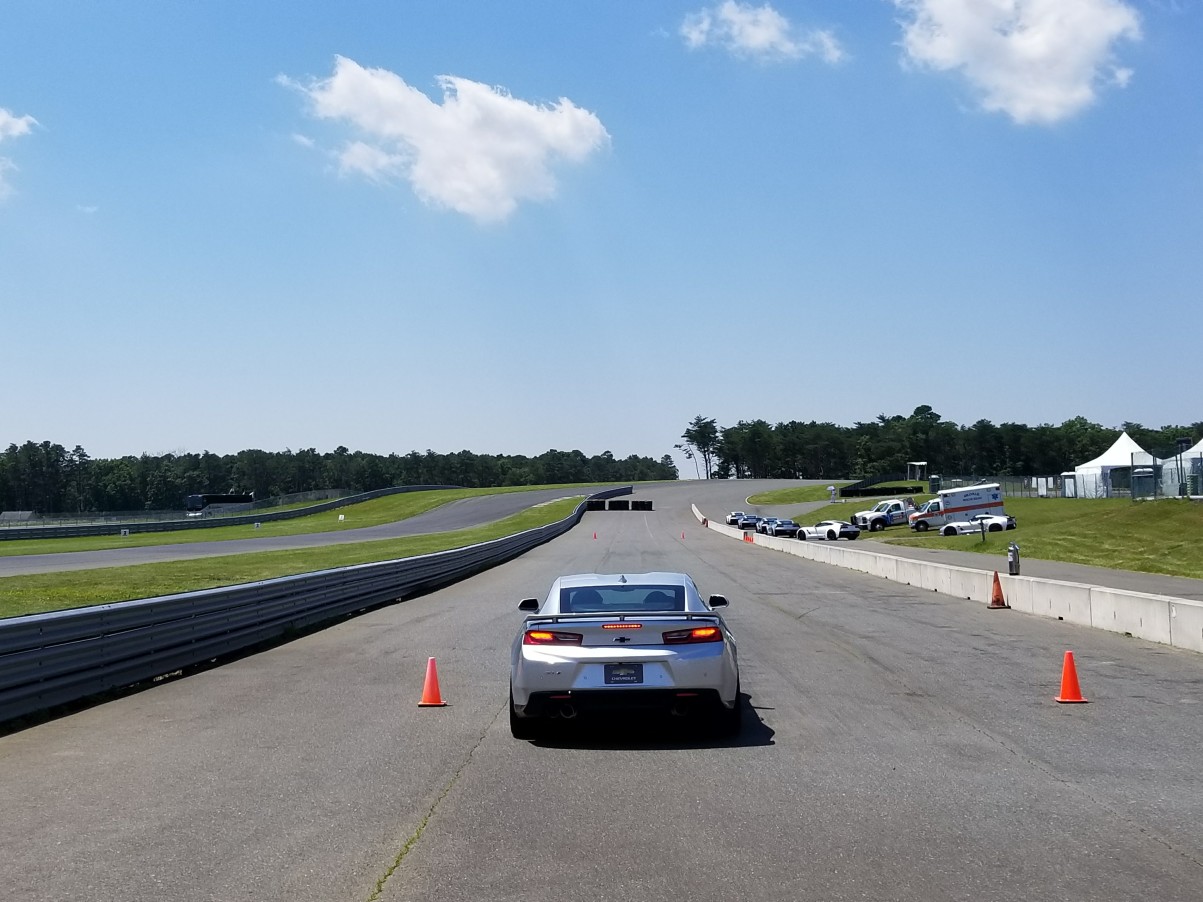 Camaro Performance Braking
And lastly, we were able to sit w/ a professional driver in both the manual & automatic versions of the Camaro.  We got a chance to see how well the Camaro can go from 0 to like 70MPH in a matter of seconds (actually 0-60 in 5 secs) and then come to complete stop in even a shorter amount of time.  This was one both amazing & a bit scary at the same as I am not a roller coaster person at all.  Still fun though.  
And that was it.  We had some great lunch and then headed back up to Northern NJ.  Was it worth the 2 and half hour trek?  Absolutely, if I could do that for 3 days straight, I would.  If you're interested in learning more about what Chevy is doing and has to offer, hit the link below.