Blue returns this year w/ something slightly different from the atypical headphones you would expect from them.  They unveiled it at CES earlier this year and has been on sale for a few weeks now.  This is their 1st wireless pair of headphones: the Blue Satellites.  
I mainly use my Bose QuietComfort 35s at work to soak in media on a daily basis.  I've been using the Satellites since I got back from Google I/O a few weeks ago so we're ready to talk about em.  Time to let you know if I will replace my QC35s w/ these or not.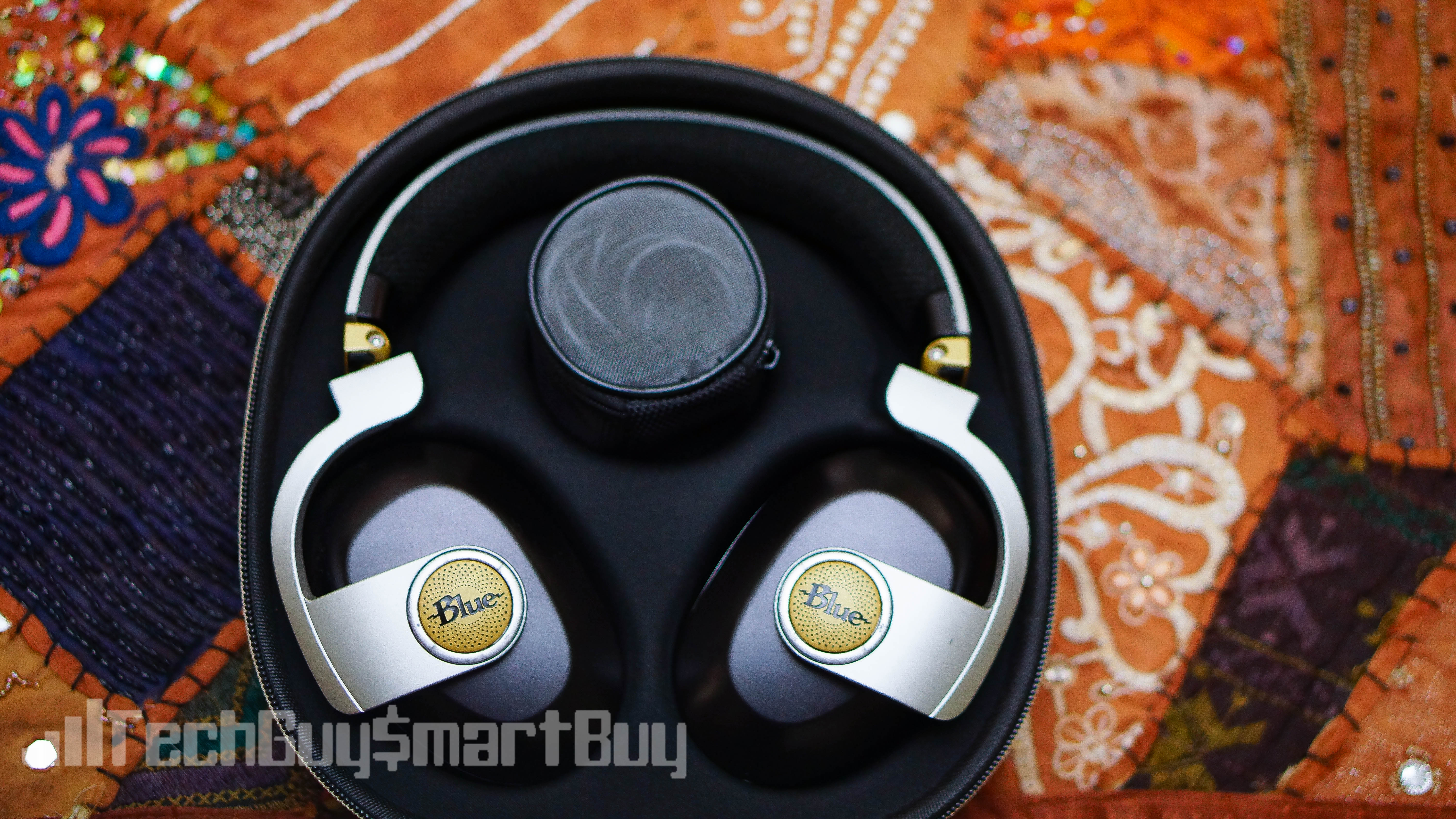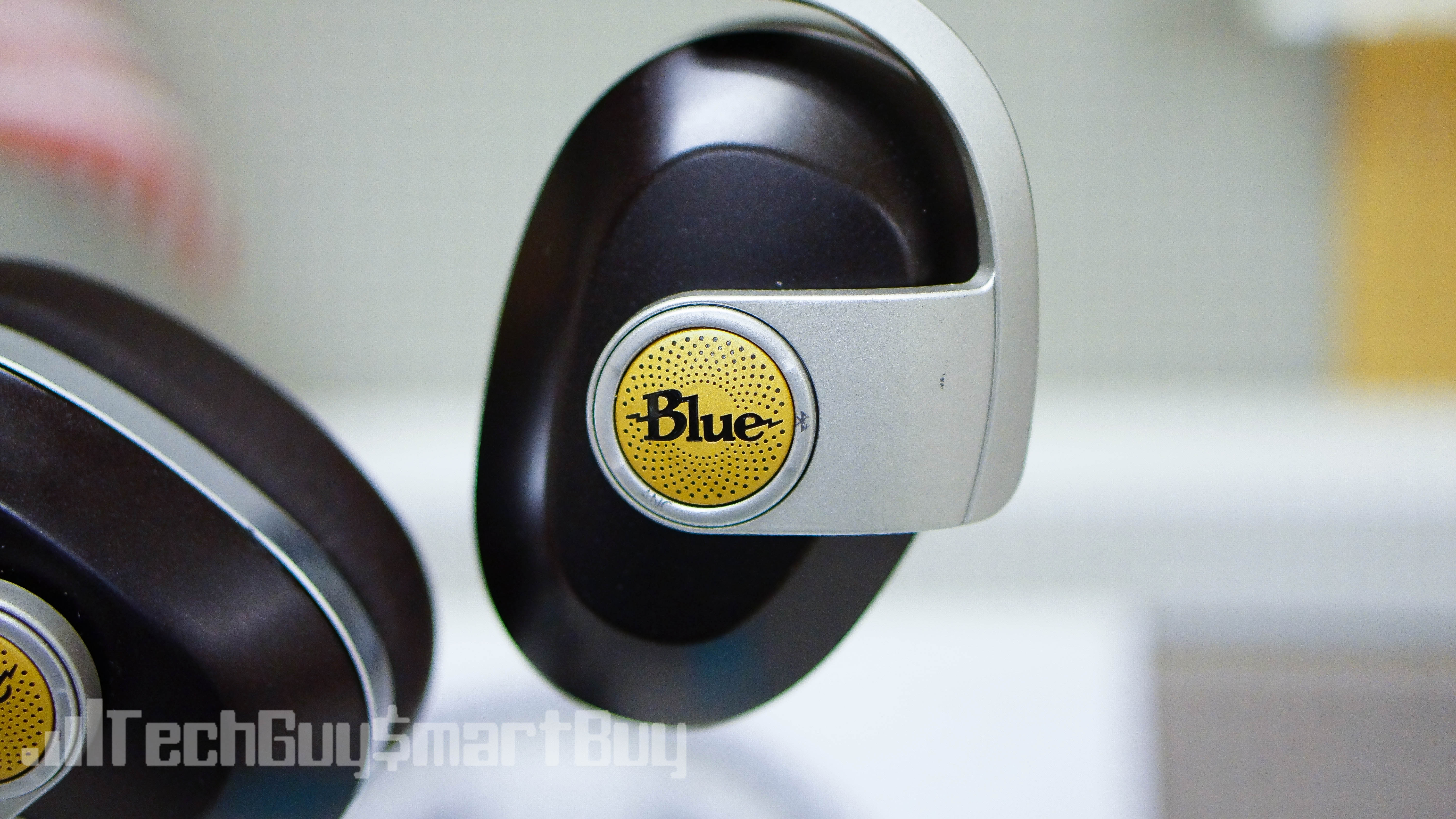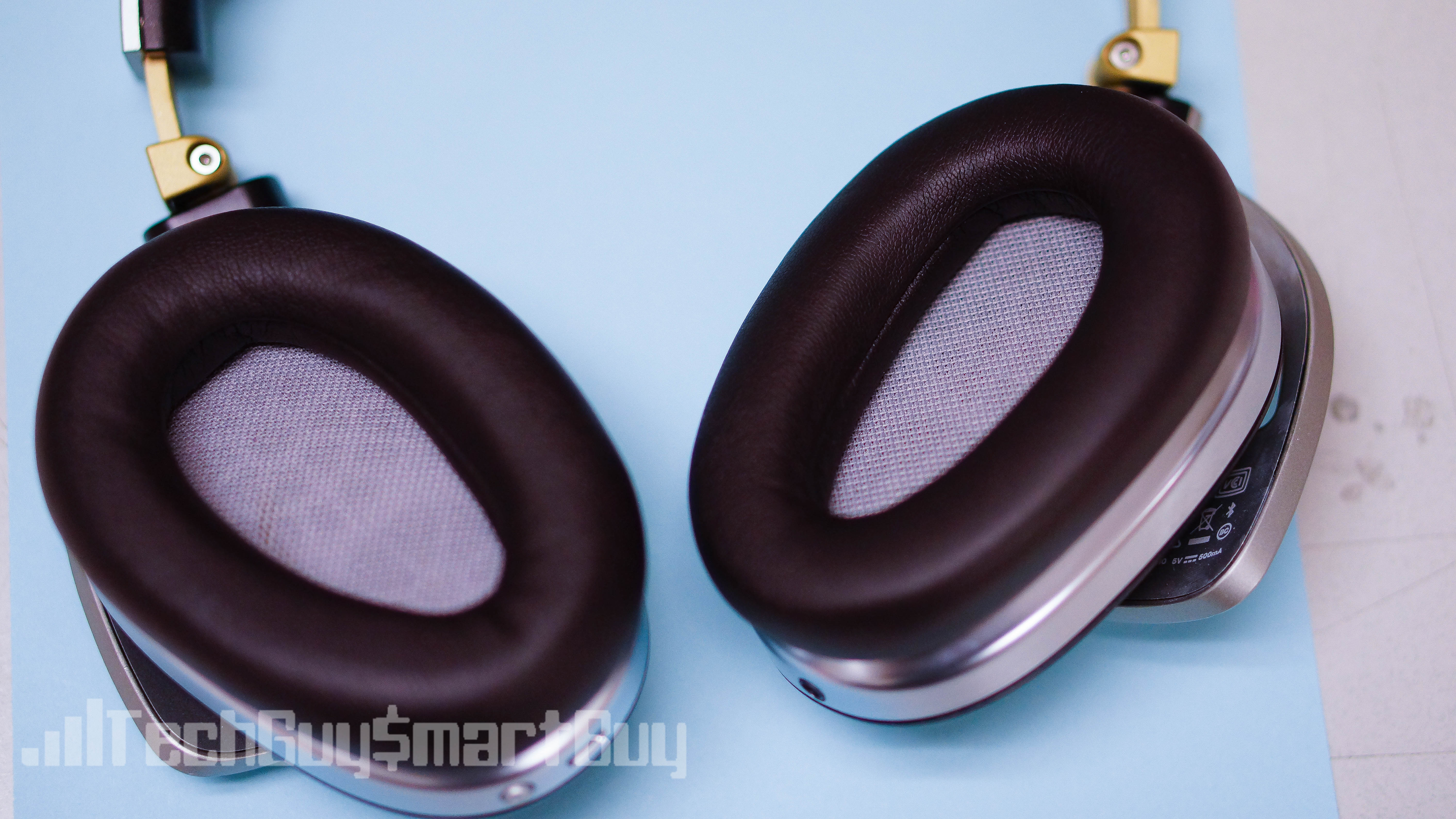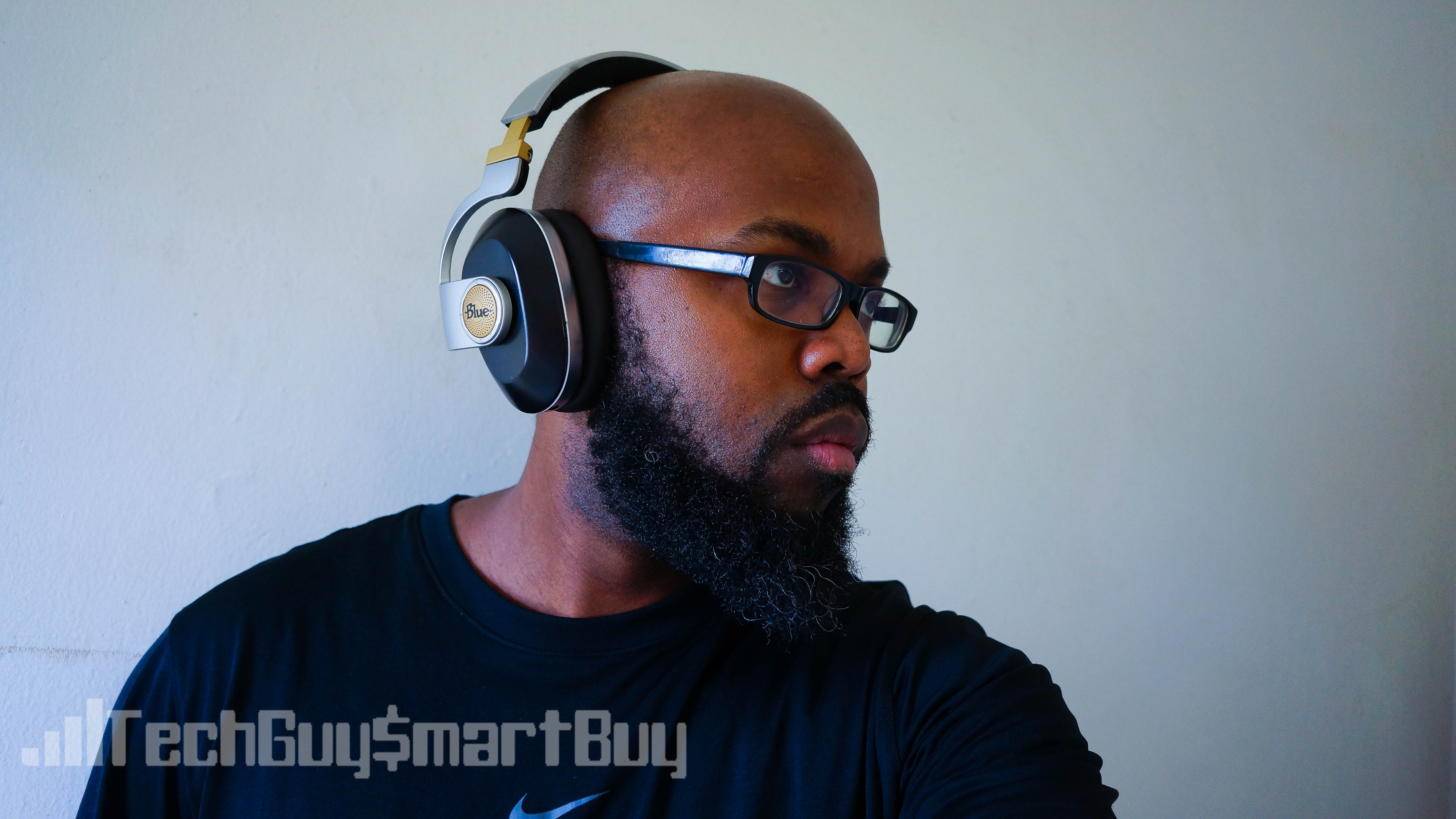 Design/Comfort
Despite normalizing the look of the Satellites, Blue still managed to retain a bit of their design language in there too as seen in the images provided.  The Satellites are put together w/ mostly plastic w/ some aluminum, a mesh headband, & leather cups.  Sidenote: they're definitely a lot lighter than they look weighing in at only 
All of the buttons are distributed among each cup.  The Volume Up/Down + Play/Pause/Answer Call buttons on the right cup and the Bluetooth/ANC/amp buttons are on the left cup.  It appears a bit cluttered at 1st glance but when you know where the buttons are, it works out just fine.  
When I first put these on, I got a bit nervous as they were a little on the stiff side.  But after a little while, they opened up to maximum comfort.  So be wary of them needing to open up for you.  They're actually built this way on purpose to better seal in the sound & prevent any leaks.
Sound
Now to what everyone wants to know about: the sound.  They're utilizing a 4-driver system comprised of 2 custom 44mm dynamic drivers and 2 dedicated 30mm drivers for ANC (Active Noise Cancelling) + 4 mics.  All of this w/ a built-in analog 280 milliwatt amplifier onboard as well.  
With everything that its has going on inside, the sound is really, really good but coming from Blue that shouldn't be a surprise.  I would put these above the QC35s in ranking as you got more of a punch w/ the highs & lows rather than a balanced sound.  I found the audio quality better than other Bluetooth headphones we've reviewed previously.  This is w/ the amp on or off.  Everything just gets enhanced w/ it on.
Good enough to handle media, your standard streaming audio, and hi-res uncompressed files as well.  Definitely a nice touch.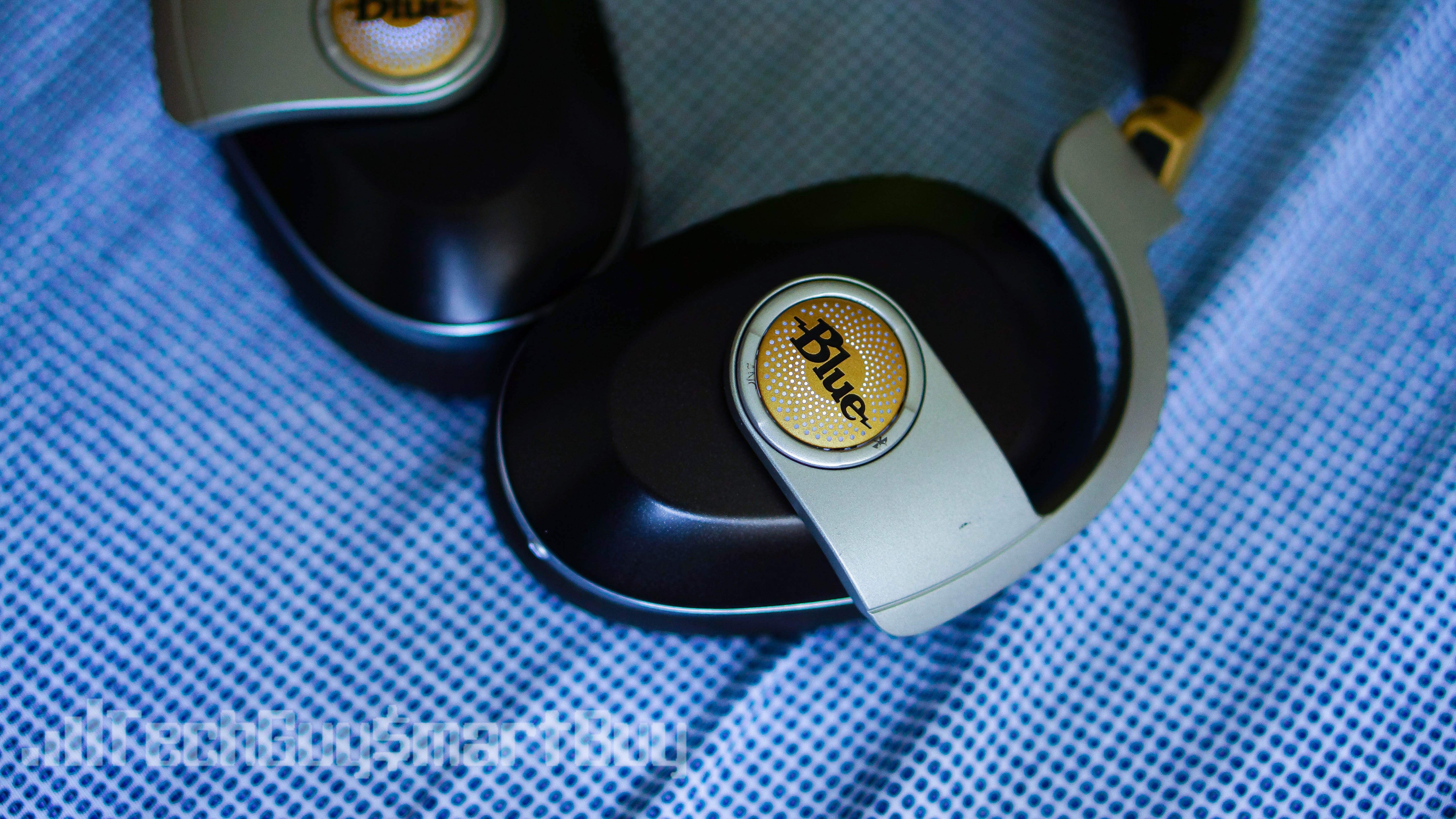 Battery Life
Blue packed an 1100 mAh lithium-ion battery inside of the Satellites.  They quoted them at 24 hours of juice using only Bluetooth and 8 hours when using the amp + ANC.  Those numbers pretty much hold true.  You can actually squeeze around 10ish hours when only using Bluetooth + ANC or Bluetooth + the amp.  
Mind you that it takes about 3 hours to fully charge from being dead.  So depending on your usage, you can get an 8-hour workday out of these using them to the max.   Or get a few days out of them using them standard or at half it's potential.  Either way, you won't be limited w/ your time before needing a recharge.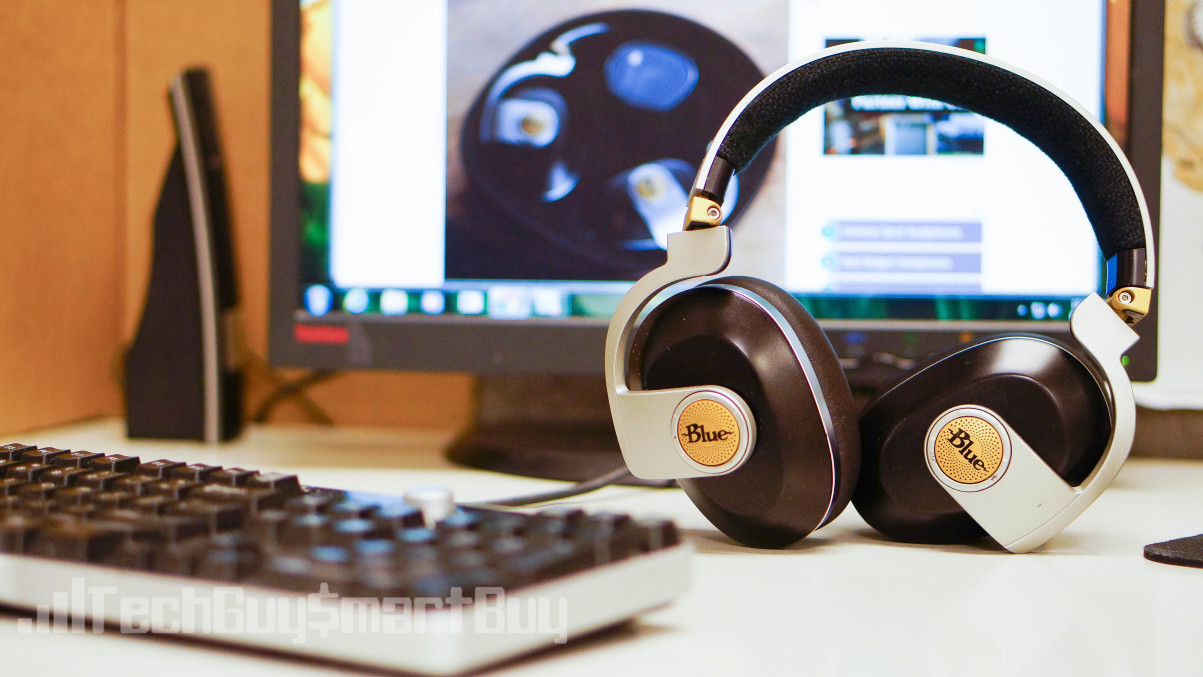 Blue shows that it can be powerful & wireless w/ the Satellites.
TG 2 Cents
The Satellites check off all of the boxes most audiophiles would want in a pair of headphones.  Great sound (w/ or w/o the amp), comfortable, and a good active noise canceling option all in one.  Giving you a great combination of features w/o a massive compromise involved. 
There's only 2 things that I would ask for: a slightly longer battery life when using the amp, ANC & Bluetooth & an update to Bluetooth 5.0. But that's just me.  But if you're truly concerned, you can always use the provided 3.5mm cable to keep the party going.  To wrap up, I think its time to put my Bose QC35s back in its case.  I'll be using the Satellites from here on out.