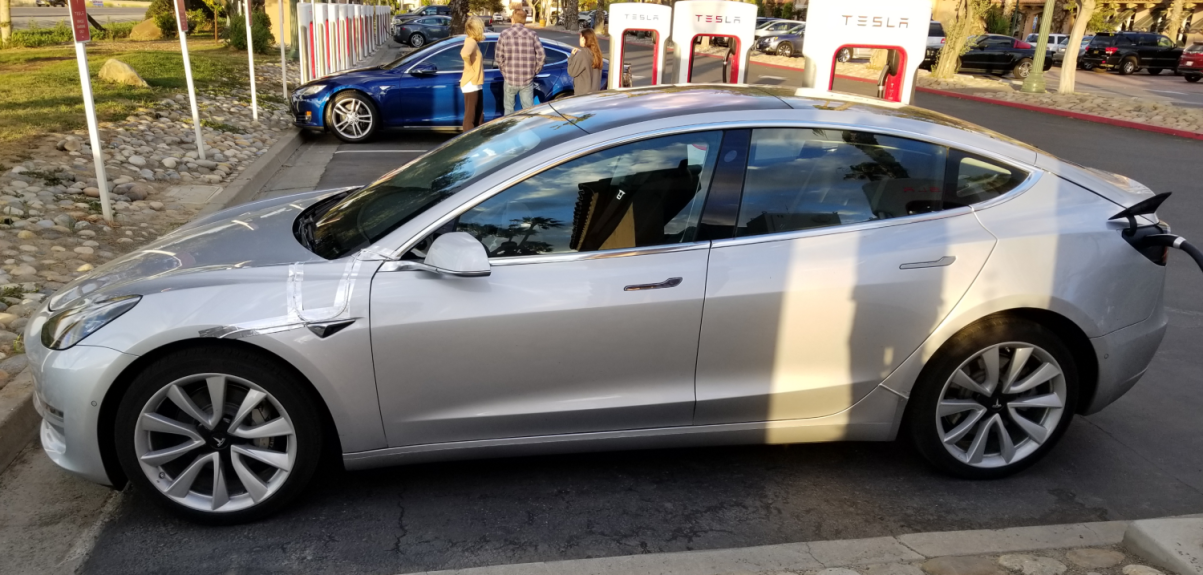 While everyone who put deposits on theirs is waiting for it, someone spotted Tesla's Model 3 out-and-about.  More specifically, one of the Model 3 prototypes at the Harris Ranch Supercharging Station in Coalinga, California.  
They made sure to hide the interior a bit like what the steering wheel will look like and the massive display in the center console.  But everything else you can more or less see w/ ease.  You got a bit more sensors on the rear w/ folding chairs on the back, and a charging port that doesn't light up.  
This is more than likely not a final model but a prototype that's probably damn near close to it.  You can hit the link below for more photos of it.  
So who's liking what they're seeing thus far?