Now that we've got the reviews for both of the early 2017 flagships from LG & Samsung, now it's time to talk about which we deem the better of the 2.  So now, we pit the G6 against the Galaxy S8 to see who owns the 1st half of the year in Android.  LG ditched the modular experiment and finally went premium.  Samsung made sure to refine its curved display/design to damn-near premium excellence.We do this cuz comparing them on paper means nothing when it comes to day-to-day, real-world usage.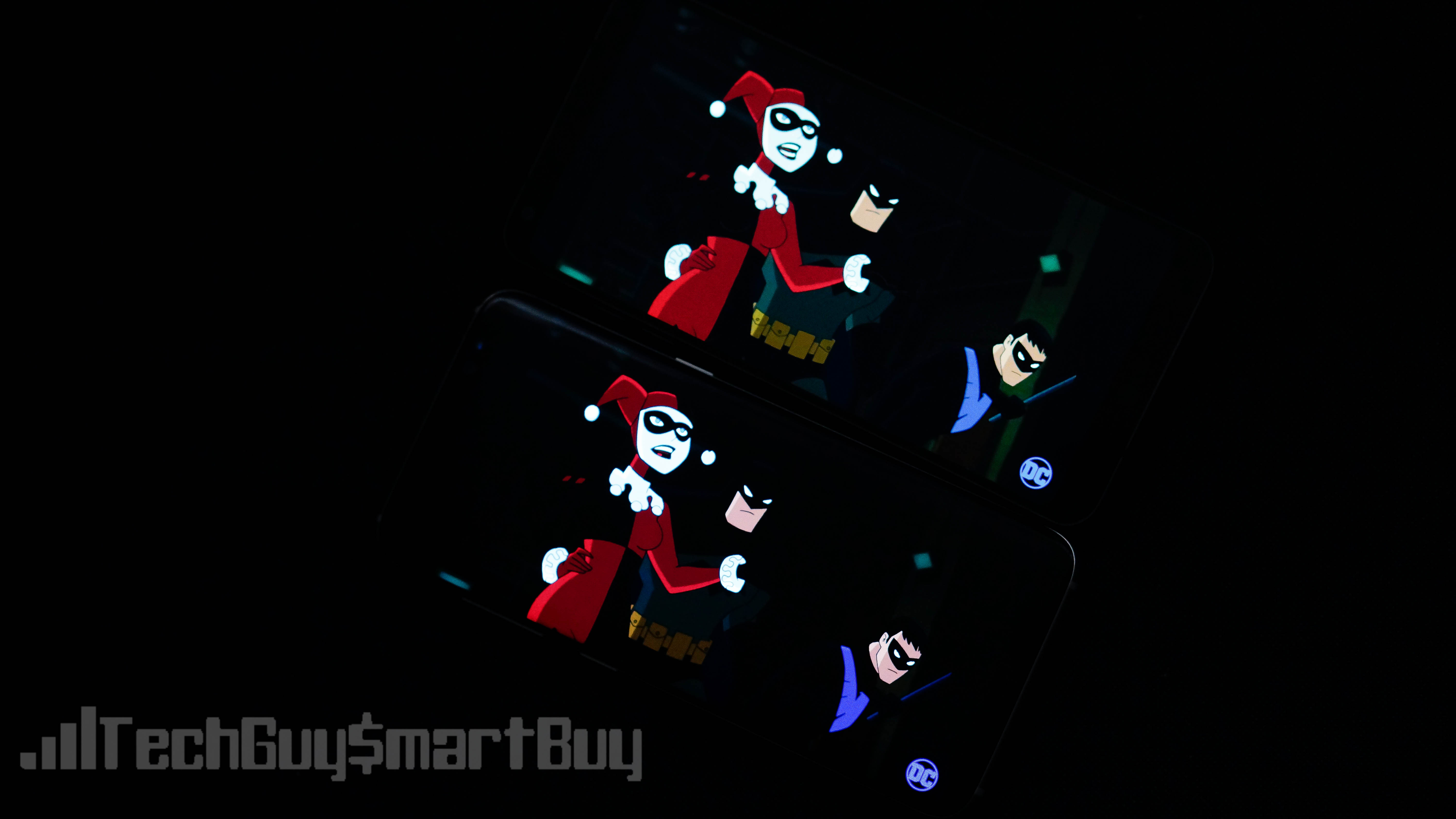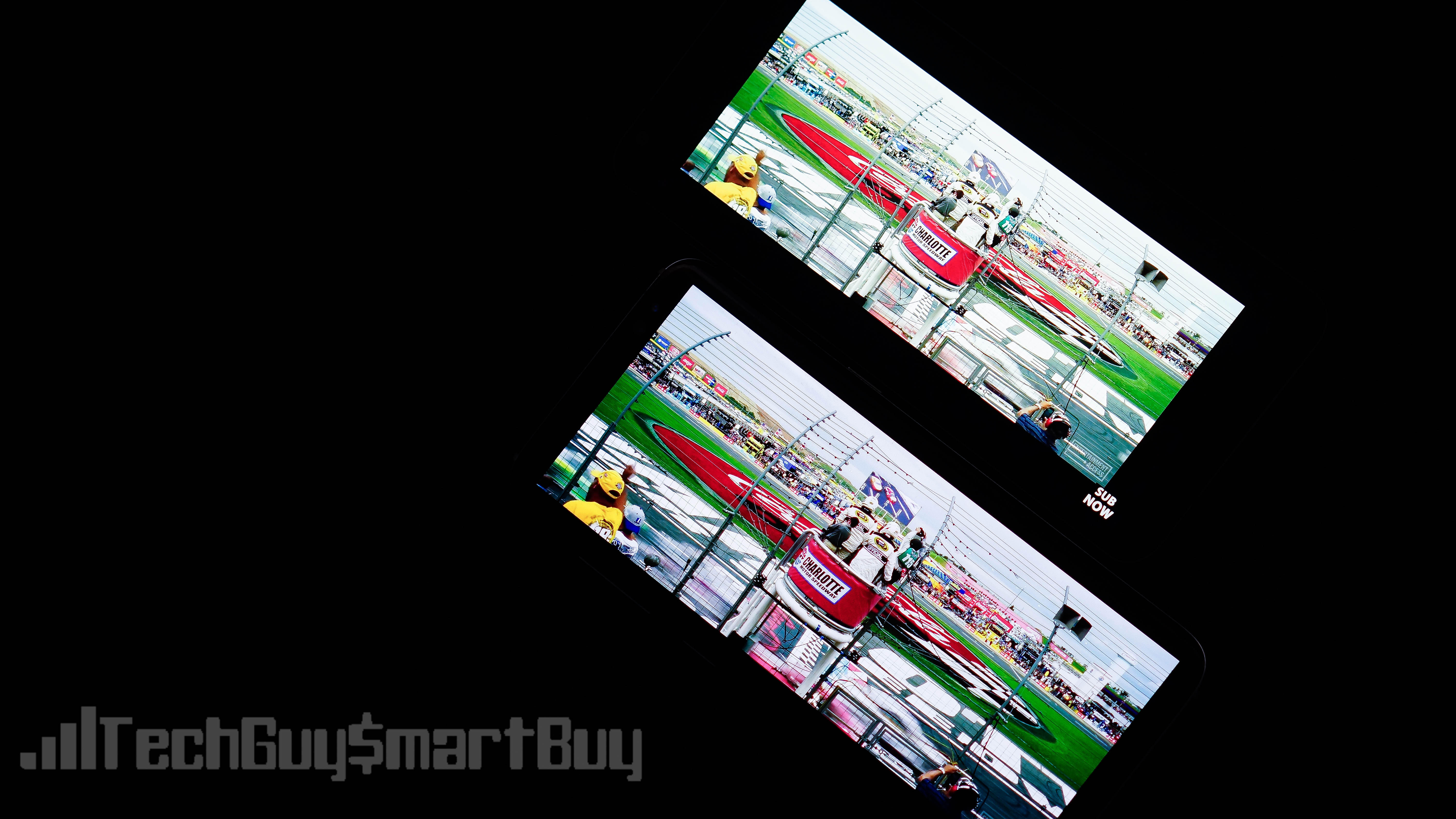 Within our time w/ both of them, the displays are both good.  The G6 has a 5.7inch LCD panel while the S8 has a 5.8inch & 6.2inch Super AMOLED panel.  LG is more true to color while Samsung is always more vibrant.  Both are
future proofed
w/ great pixel per inch ratios as they both screens offer HDR support.  They're also utilizing the new & taller 18:9 aspect ratio.  It eventually all comes down to preference in size & color.  
We leave that at a draw.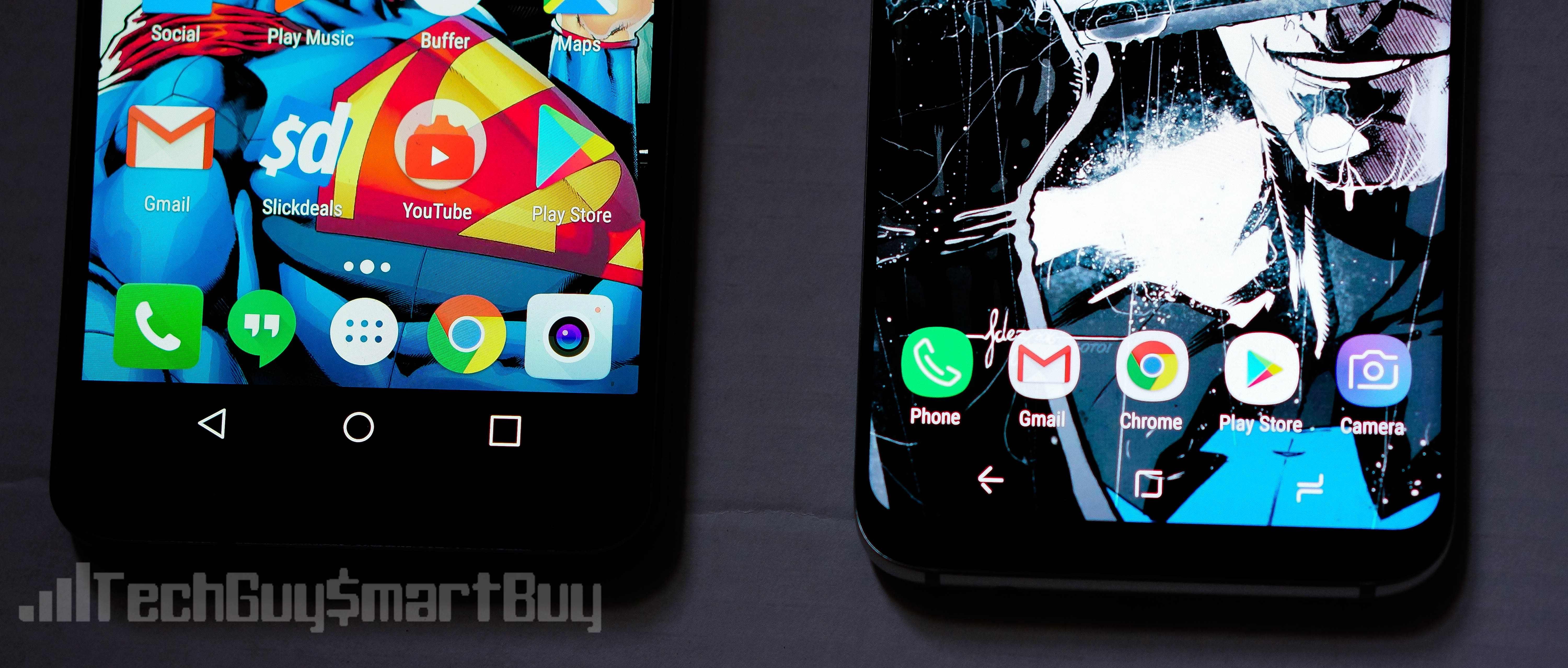 On the inside parts, the G6 is running last year's Snapdragon 821 and the S8s are using their latest & greatest: the Snapdragon 835 processor.  Both are armed w/ 4GB of RAM w/ the G6 offering 32GB of storage & the S8 gives you 64GB of storage.  Despite the different CPUs, it's not a huge difference in performance though.  The S8 is still a bit faster & smoother despite the Samsung Experience being a bit heavier than LG's lighter UX. 
From my time w/ them, I would give this one a draw as well.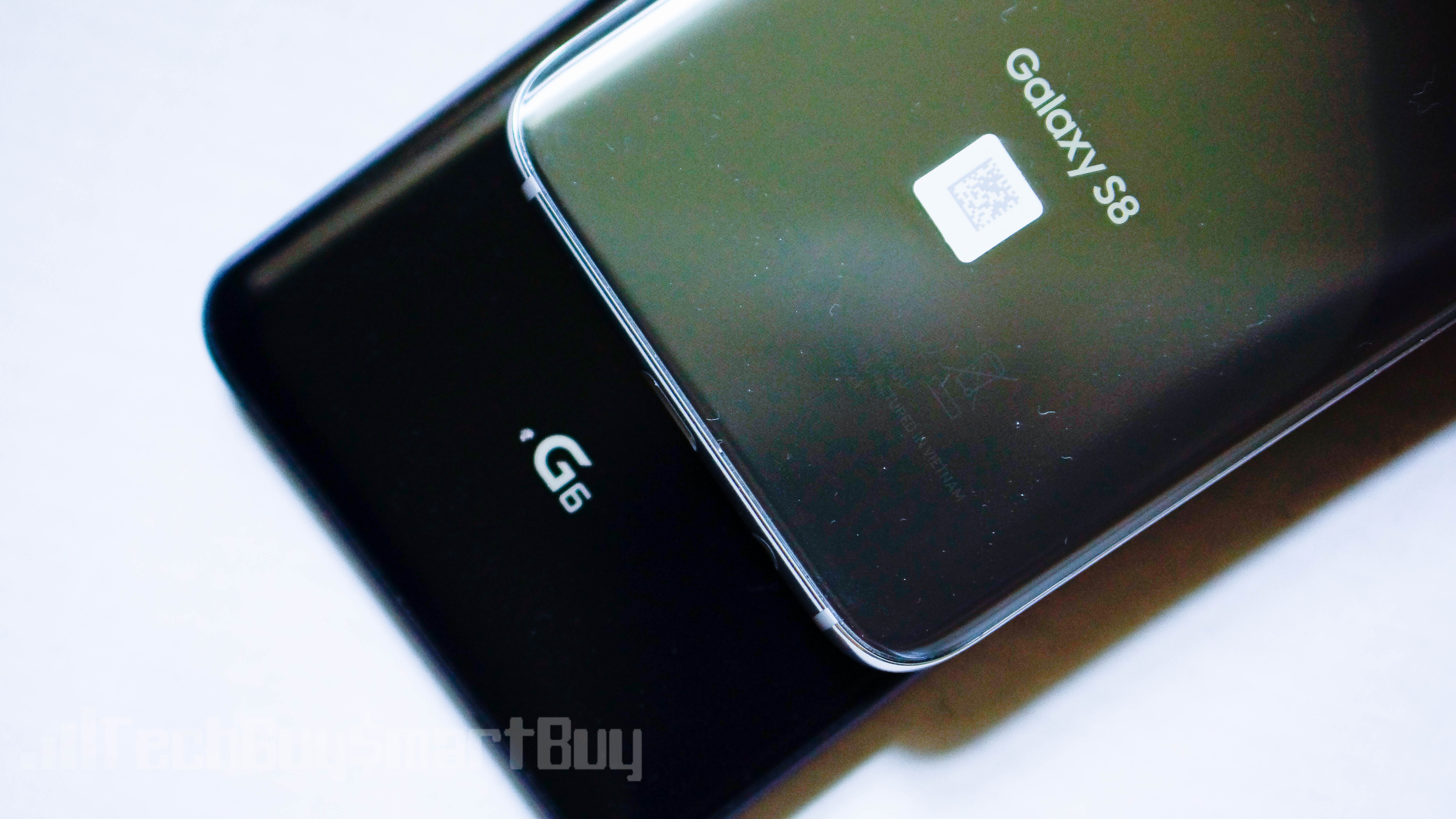 Battery life on both is good enough to last you a work day.  The G6 has a 3200 mAh battery,  the S8 has a 3000 mAh battery & the S8+ has a 3500 mAh battery inside.  The G6 & S8 can last around the same time on average give or take an hour or so w/ the S8 on top.  So when you factor in the S8+, Samsung easily becomes the victor here.  
The S8 claims the

W here

.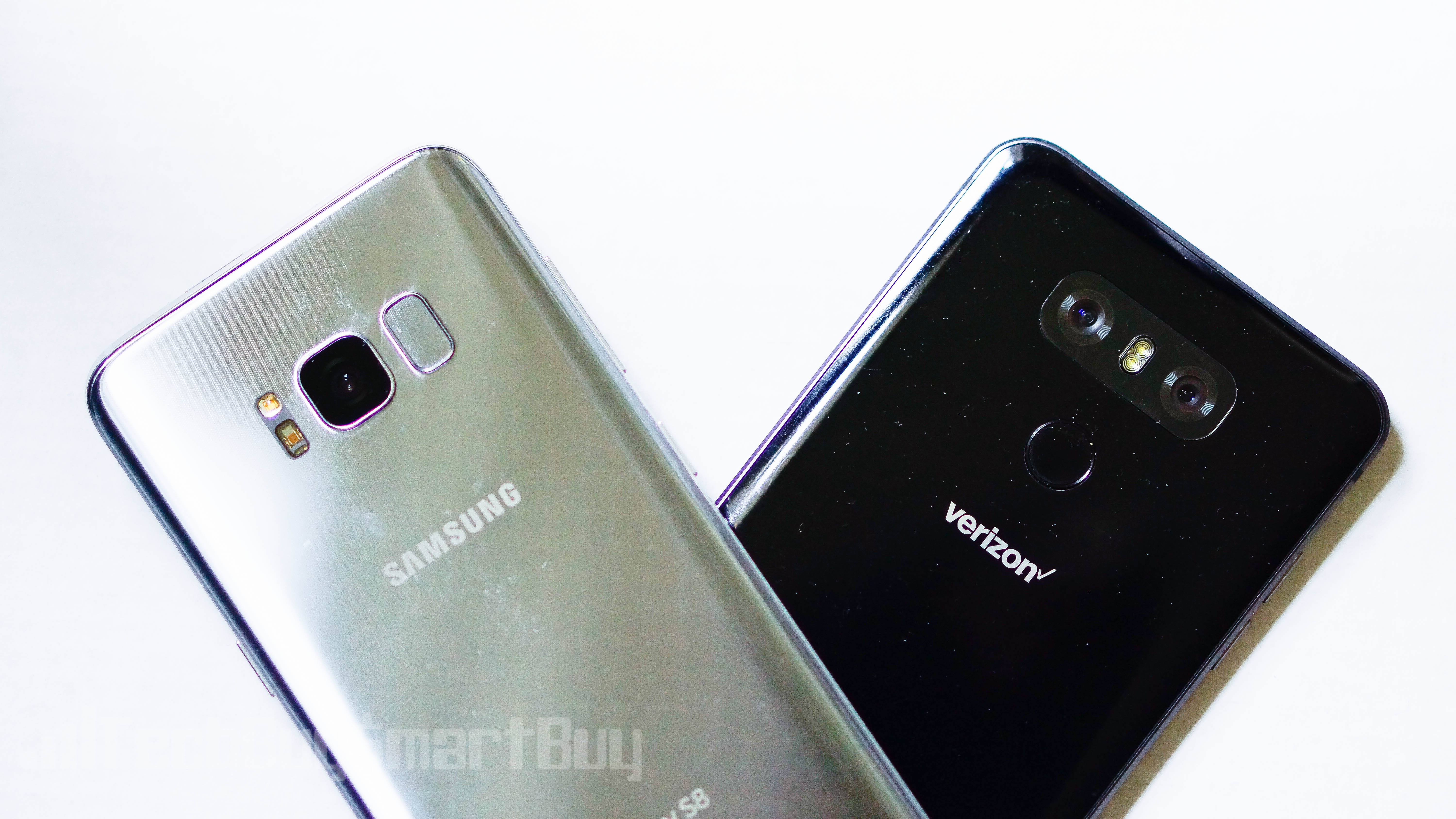 Now onto what everyone wants to know about, the cameras.  LG's flagship offers dual lens shooter consisting of 2 13MP cameras: one w/ a f/1.8 standard lens & the other an f2.4 wide-angle lens.  Samsung's S8s only has a single f/1.7 12MP shooter.  I'm giving this to the Galaxy S8.  LG's image processing software is a bit too aggressive for my tastes as Samsung nails for it 9 times out of 10.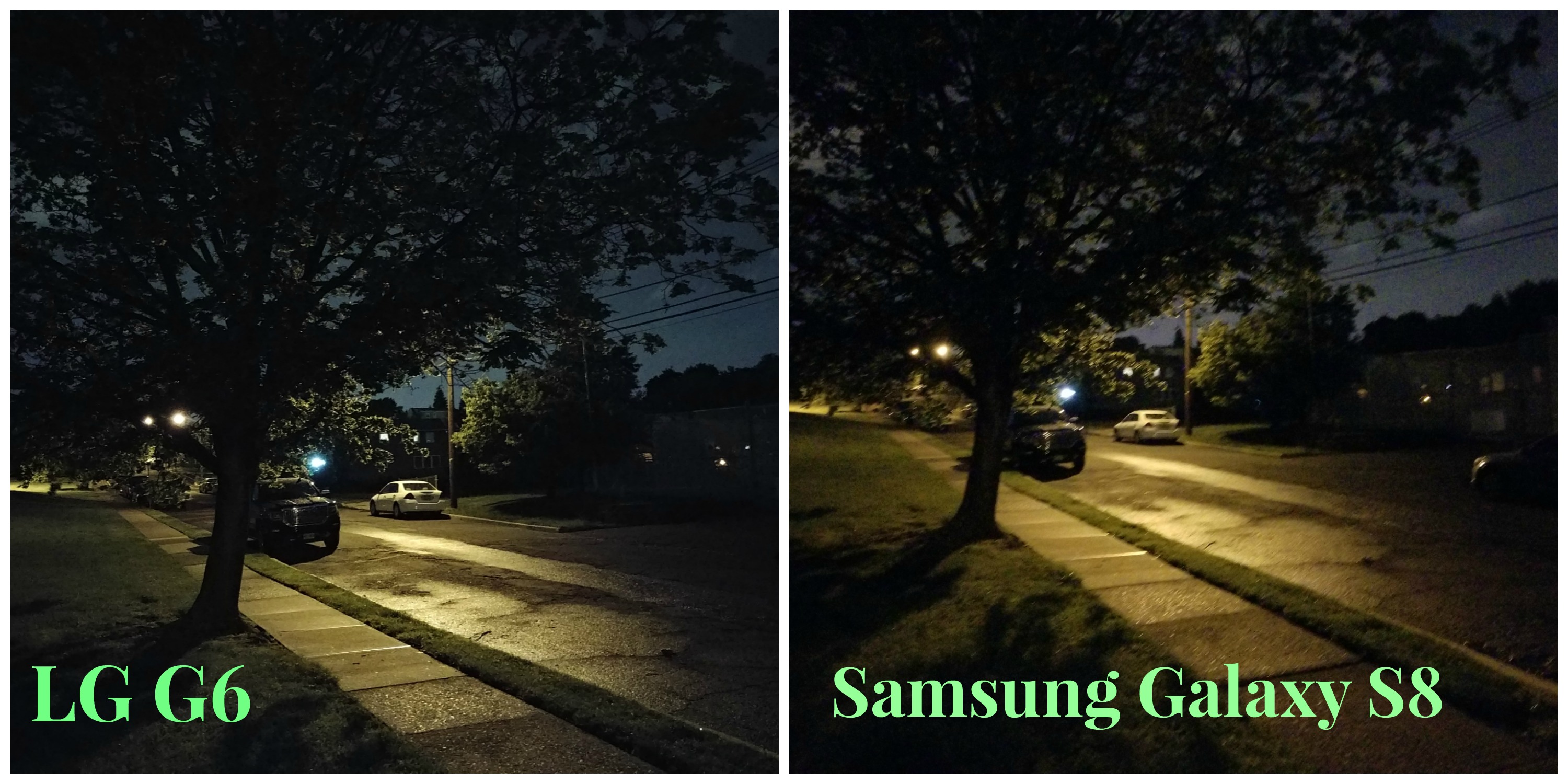 On the front, LG has a f/2.2 5MP camera & Samsung has a f/1.7 8MP camera w/ autofocus.  This is an easy one.  Samsung is easily the better selfie camera.  And I'm not including the filters & such, just pure results.  Both phones offer noise in some of its photos but LG's noise is a bit too much for a 2017 flagship for me.  The Galaxy S8, iPhone 7, and the Pixel in the top spots for selfie cameras.   
I'm giving this to Samsung for sake of just shooting in Auto mode.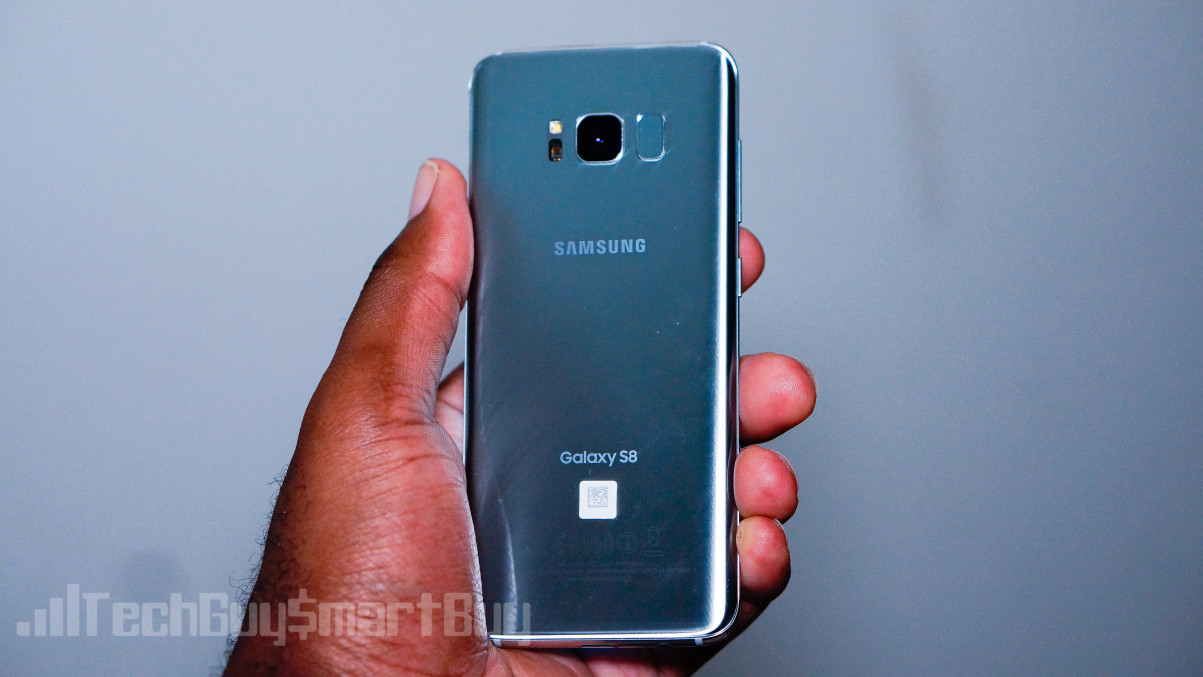 Any other year, the would be an easy win for Samsung but the battlefield is a lot more level.  
This and any other battle for this year will definitely be too tough to call.  Both combatants are fast & powerful w/ water-resistant bodies, equipped w/ Google Assistant, and more.  Samsung's S8 curved design looks amazing while the G6 feels a lot more ergonomic in your hand for day-to-day use.  I think it's really gonna come down to the camera.  LG has some huge advances on the camera when it comes to manual modes for photo/video.  But that won't be a huge deciding factor for the average consumer who just wants snap a shot or record and go.  If you can master the Manual modes, then the decision gets a lot tougher.  
So for that one factor, I'm giving this to the Galaxy S8.  Out of the 2 devices, which one did you pick?  Or are you waiting for their flagships (Galaxy Note 8 & V30) coming later this year?