While we here at TGSB aren't the most consistent at conferences and such, we are in NYC damn-near on a weekly basis for events, meetings, etc. We need to be able to carry everything necessary to cover new products & work on some videos or site content in downtime.
To do all of this requires tools & a bag big enough to carry it all comfortably. For me, the more compartments, the better the bag. Not necessarily the size of the bag. Despite that, we've been using the bigger Mover 50 Backpack from Manfrotto. Time to break it all down & dive into a bit.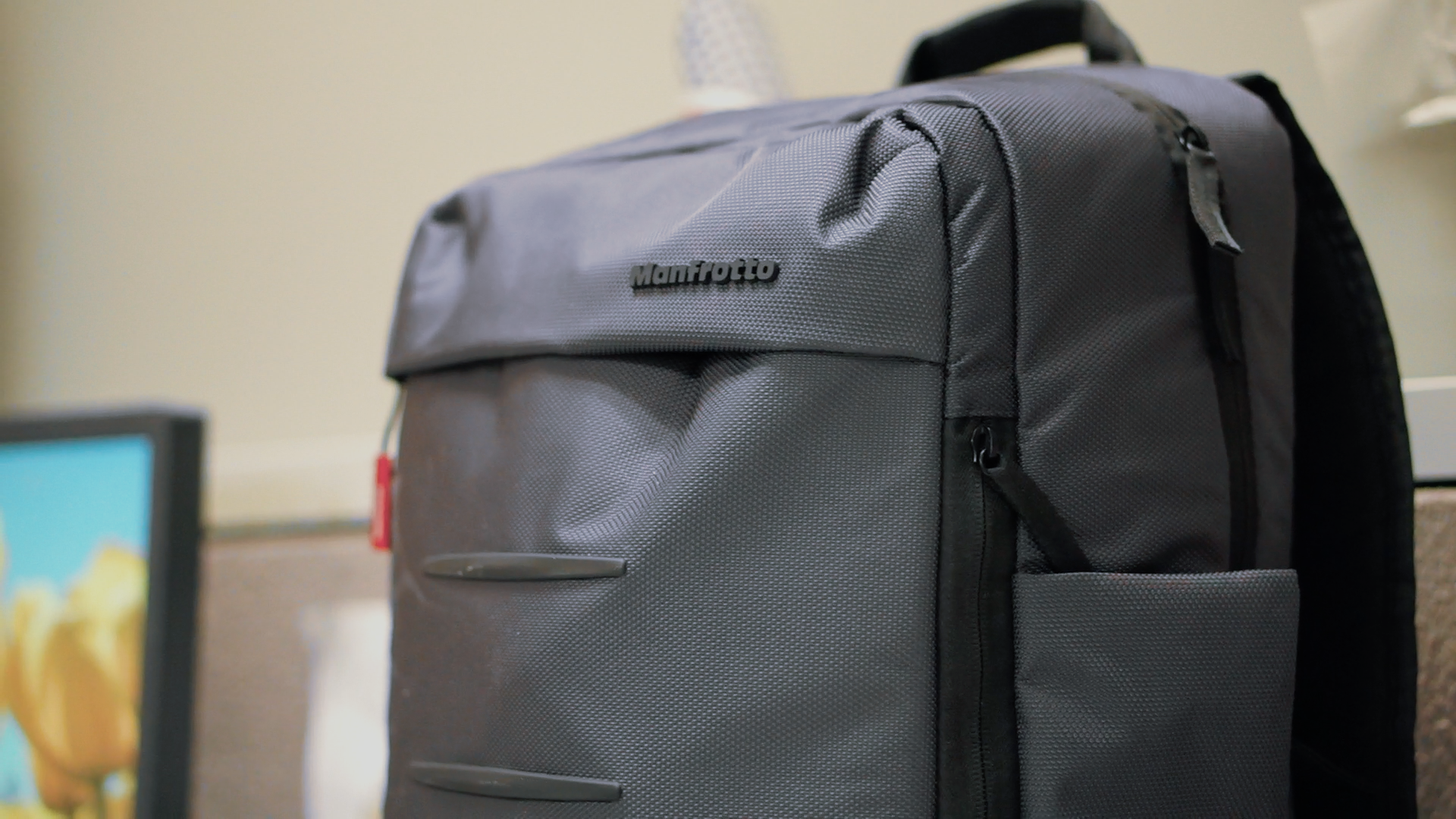 The Bag: Manfrotto Mover 50 (Manhattan Collection)
Big enough to handle damn-near any size camera and almost any big lens like a f/2.8 70-200mm big. You got compartments for your 15.6inch MacBook or other laptop, iPad or other tablet, a place for your cables, SD cards, SSDs, etc. You got removable inserts, camera shells, external straps for your tri/monopods, a ballistic fabric that protects it from scratches & light rain, and a protective for more serious inclement weather.
I have come across zero downsides w/ the bag as I used to carry everything at the Chevrolet event & other NYC meetings. The thick shoulders straps & bucked ones for the chest & waist area help carry the load when you can fill this thing up. Unless my videographer out his equipment in here along w/ mines, that's the only way I could max out the bag to its capacity.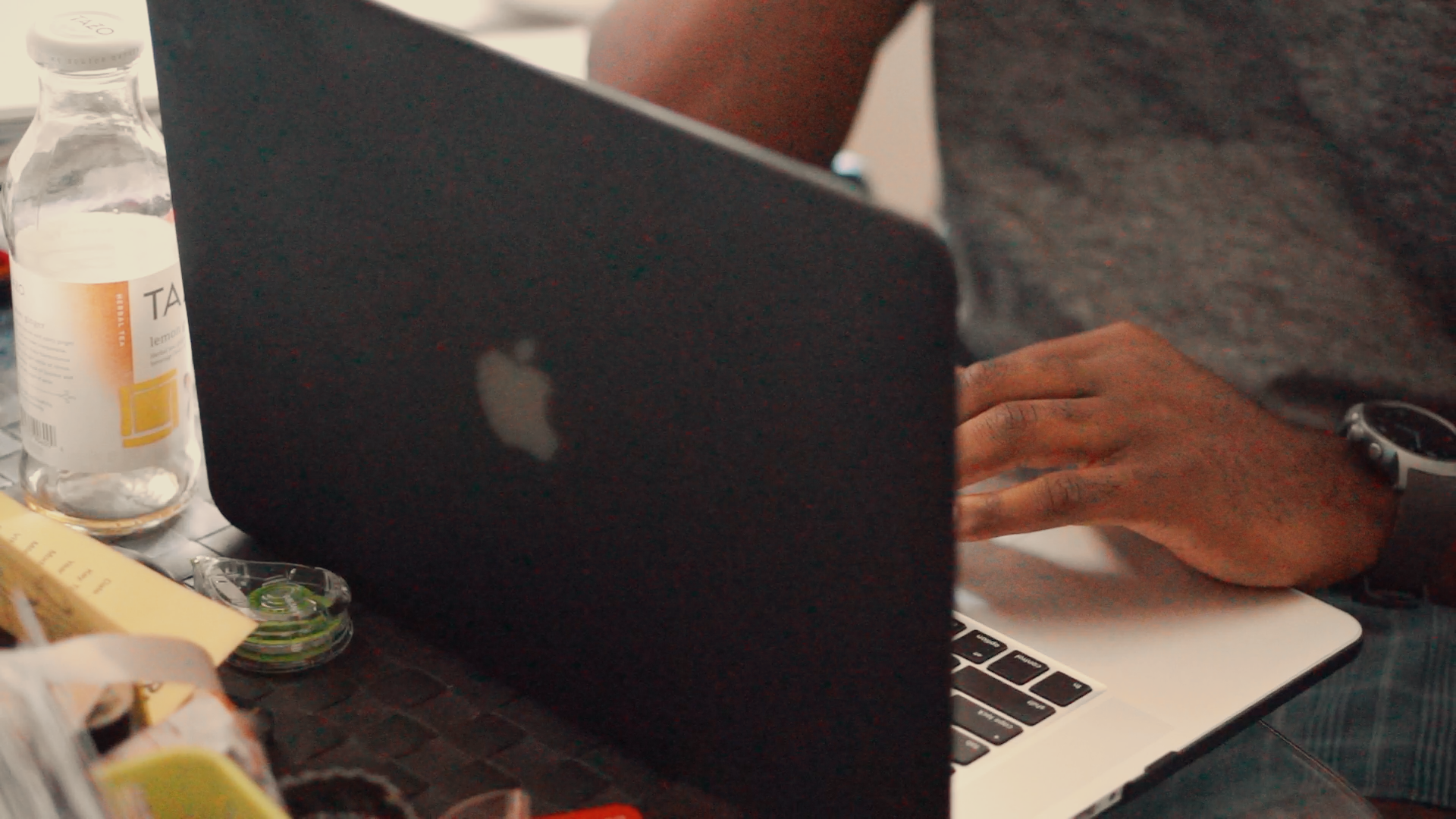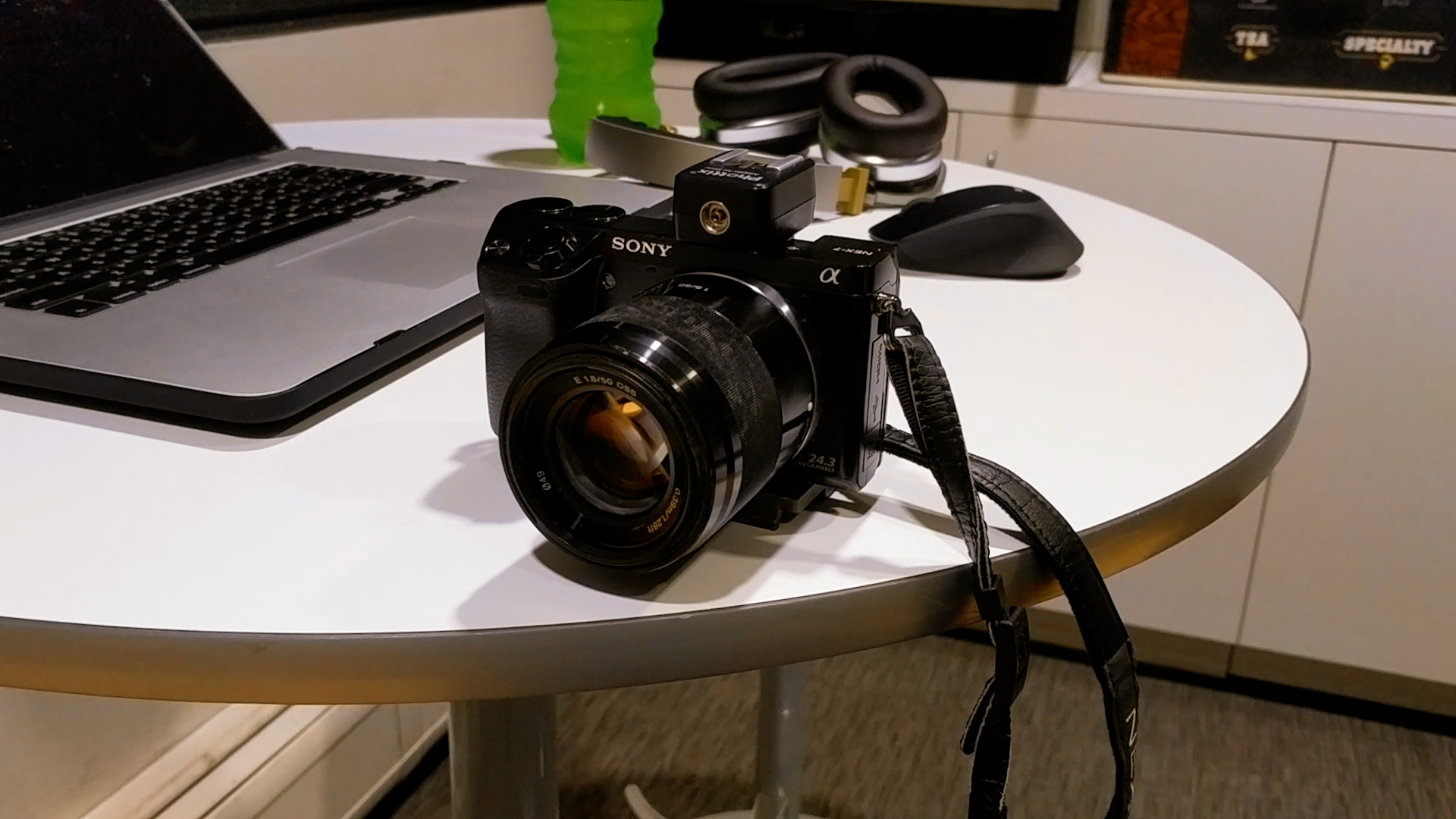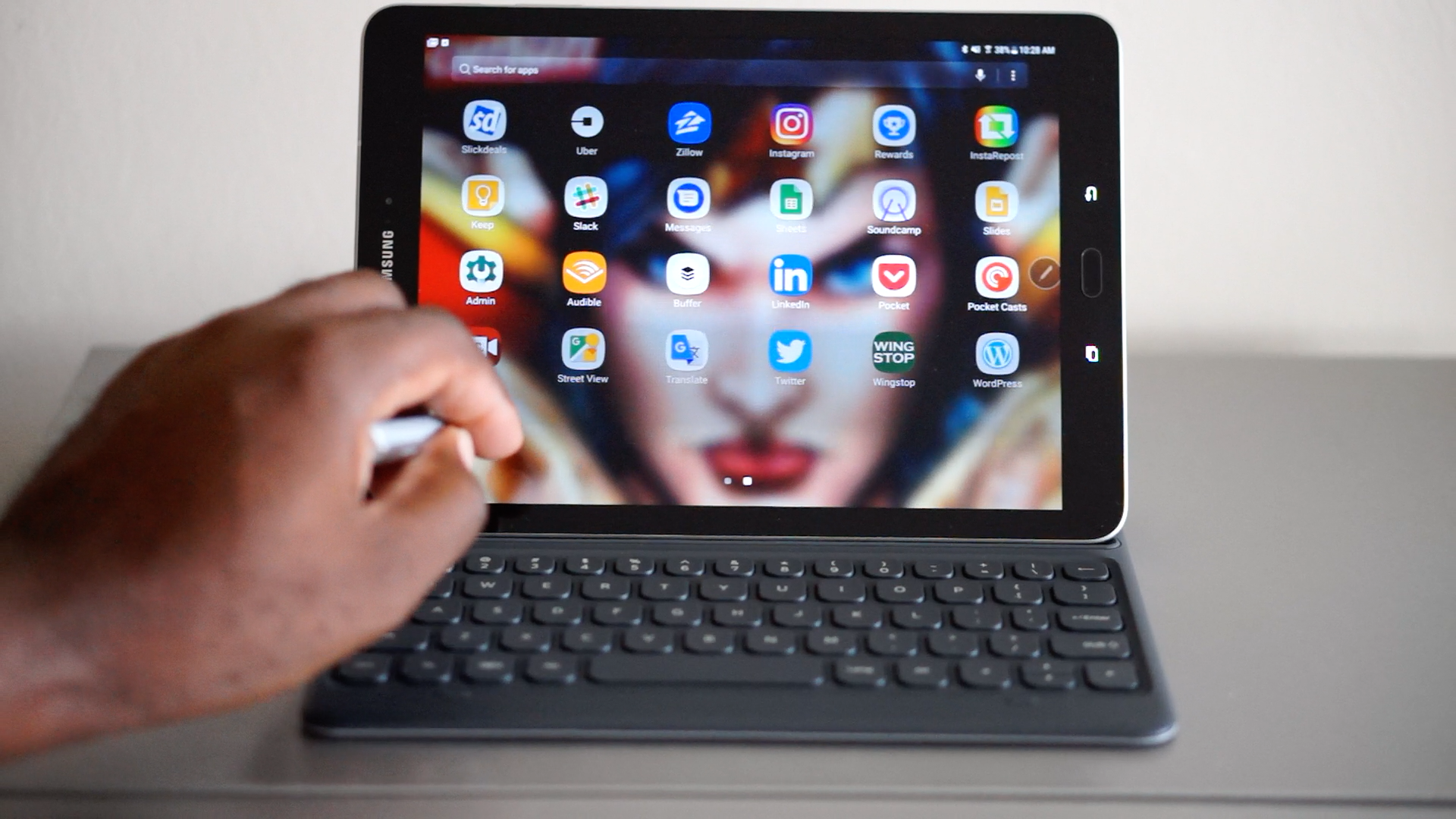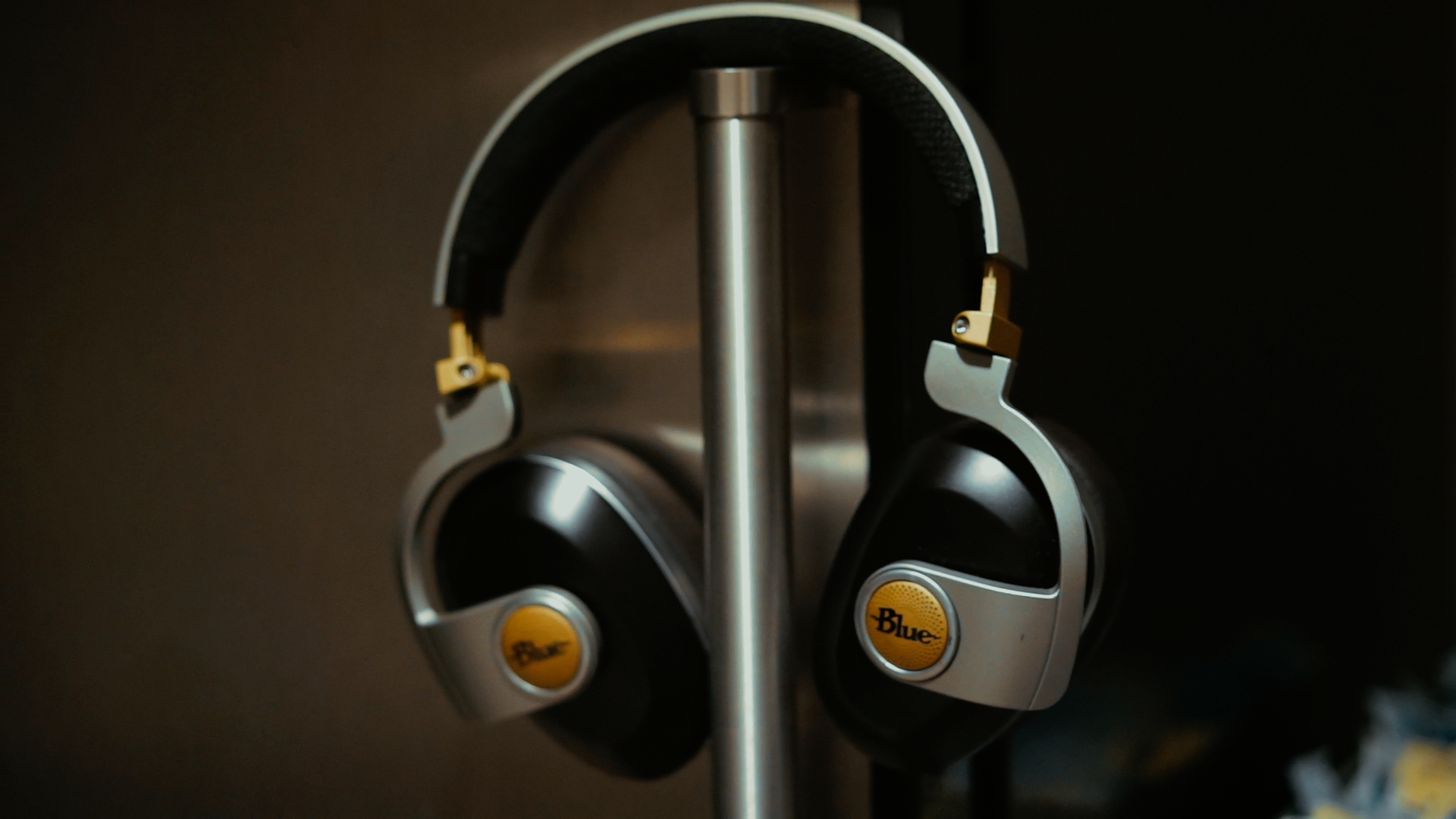 The Big Stuff:
MacBook Pro 15.6inch (2015 Edition) - I got my older iMac at home and this is for on-the-go. I can edit podcasts, YouTube videos, photos, write content, email, and anything else I need to do. I had the option to grab one w/ a touchbar but decided to pass and save some $$$.
Sony NEX-7 - this is the OG to Sony's mirrorless camera empire. Other than the auto-focus not being as fast as the newer stuff on the market, its image quality would make you forget that this is a 5-year old camera. I am looking to upgrade tot he a6500 soon though.
Samsung Galaxy Tab S3 - this is current tablet I'm using for all media-streaming for long train rides & flights. Superb display, all-day battery life, & S-Pen support. What more would you need in a tablet.
Blue Satellite headphones - the 1st wireless + Bluetooth headphones from Blue Microphones sound better than most Bluetooth headphones we've used. Turn that amp on & you've got wireless bliss but you can always plug-in manually via 3.5mm audio cable too.
Sidenote: I carry my phones (Samsung Galaxy S8+ & Google Pixel XL) in my pocket so there you go.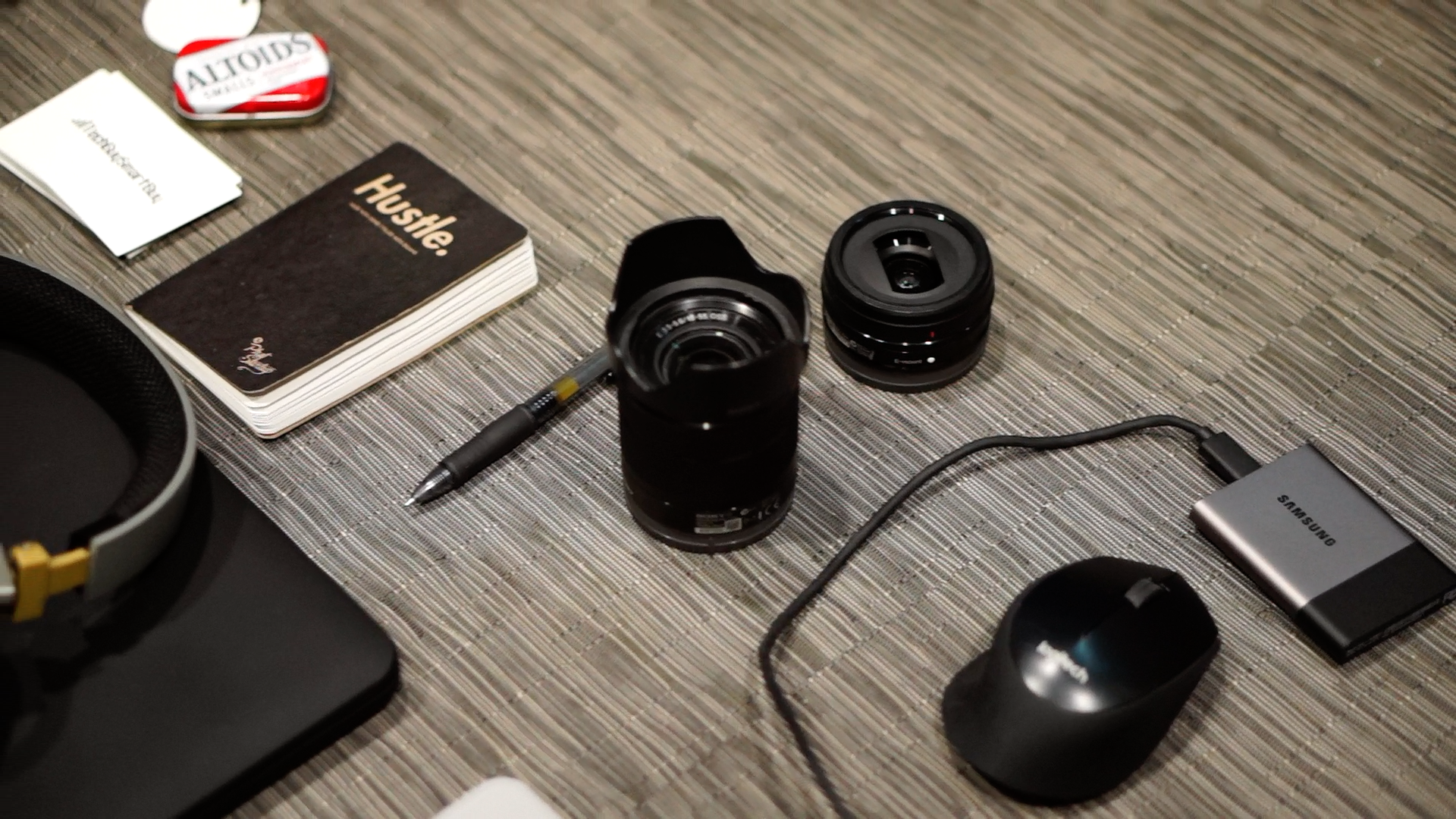 The Little Stuff:
Samsung Gear 360 (2nd-gen)

Logitech M720 Triathlon Mouse

Business cards

Notebook + Pens

microUSB + USB-C cables

SD cards

Altoids