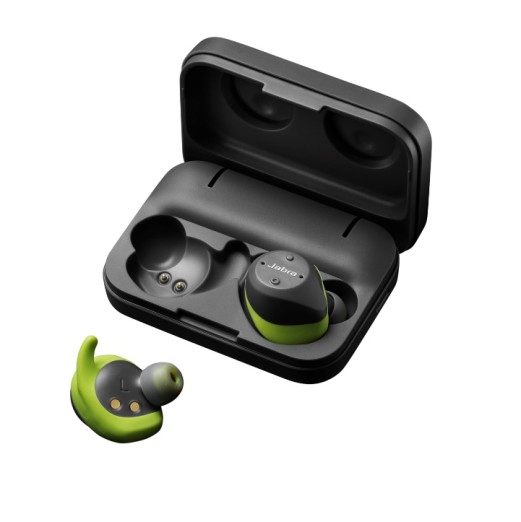 Jabra came out w/ their Elite Sport earbuds a while back and there were pretty good but the battery life was a bit less desired.  Yesterday, they just released an update for them to fix that alongside a new Lime Green color option.  
The newest update boosts the battery up 1.5 hours going from 3 to 4.5 hours of juice.  Add this w/ the charging case would give you 2 full charges to bring you a total of 13.5 hours of juice.  So if that's not good enough for you then I don't know what will.  Also new to the update is new equalizer profiles for music playback.  You still have the 4-mic setup and in-ear heart monitor onboard as well.  
The pricing for the Elite Sports will remain the same at $249 as the Lime Green color will be a Best Buy exclusive.  So who's picking these up or gonna stick w/ Apple AirPods?