I'm looking to get a camera. What kind should I get? Believe it or not. This is a question that I get asked with often. This applies to aspiring photographers/videographers, bloggers/vloggers, and up-and-coming YouTubers.
While you have dozens of camera manufacturers to choose from like Canon, Nikon, Sony, Panasonic, Olympus, and Pentax to name a few. But your first question really boils down to whether to go DSLR or mirrorless format.

Photo: Premium Beat
DSLR
With DSLR (or digital single-end reflex) camera has can do everything a mirrorless can do. Save for the addition of the mirror & prism inside to offer a natural optical viewfinder. For those of you looking to do some photography, DSLR might be more up your alley for its versatility & all-day battery. On the video side of things, you may be missing out on 4K video & faster performance but will do at the sacrifice of requiring extra batteries.
Although you got a larger body, you also get a longer-lasting battery and a larger variety of lenses at your disposal w/o the need for an adapter. Even w/ mirrorless shooters on the rise, you still have great options like the Canon Rebel T7i, Canon 80D, Canon 6D, Nikon D500, Nikon D7200, and Sony A77 II. The pricing ranges from under $1K entry-level DSLR and goes up to under $2K for a more complete, full-frame DSLR shooter.
Mirrorless
It's called a mirrorless camera because it doesn't have a mirror box & prism that is utilized in DSLR cameras. No flip-up mechanical mirror so hence forth the name: mirrorless. In the process, this gives mirrorless shooters an electronic optical viewfinder and an audio replication of the manual shutter sound. Without the mirror inside, camera makers can retain the larger camera sensors but with a much smaller, compact body. And lastly, you have the option for cropped (APS-C) or full-frame sensor to go for great image/photo quality to a superior.
This all makes for a slightly better edge in size, video quality, shooting speed, and faster. In choices like the Canon EOS M6, Olympus OM-D E-M5 Mk II, Panasonic GH5, Sony A6500, Sony A7R II, Sony A9. Depending on what's your budget, you can find great value in mirrorless shooters under $1K and go up to damn-near $3K for high-end mirrorless shooters.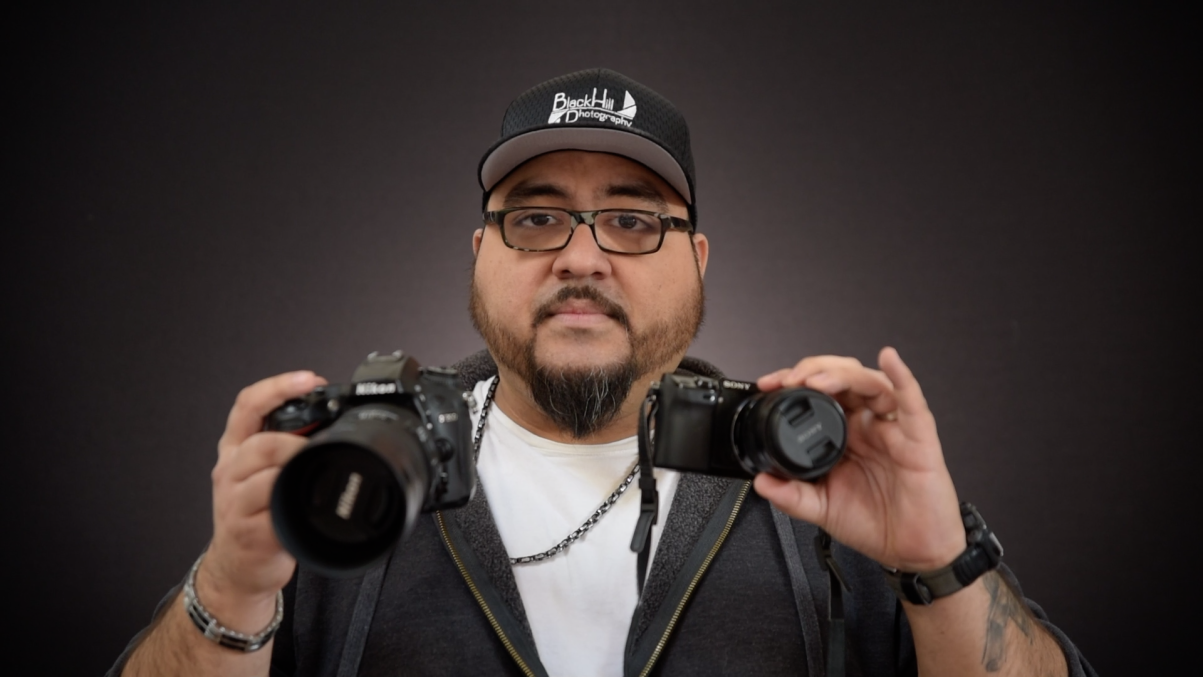 It honestly doesn't matter as in whenever you're faced with 2 decisions, there will be trade-offs in what route you go with. So the main question is do you need the bulk w/ longer battery life, and more of lens selection or smaller size w/ better auto-focus, low-light capabilities, and better options for video?
You can always grab a DSLR and grab an older mirrorless at a later time and date or grab a mirrorless and an older DSLR later too. But if you need just one, you need to answer the question of what's your reason for the camera? Once, you knock that out, then you gotta ask which kind of camera will you pick up?
Sound off below and tell us what's your preference of cameras.