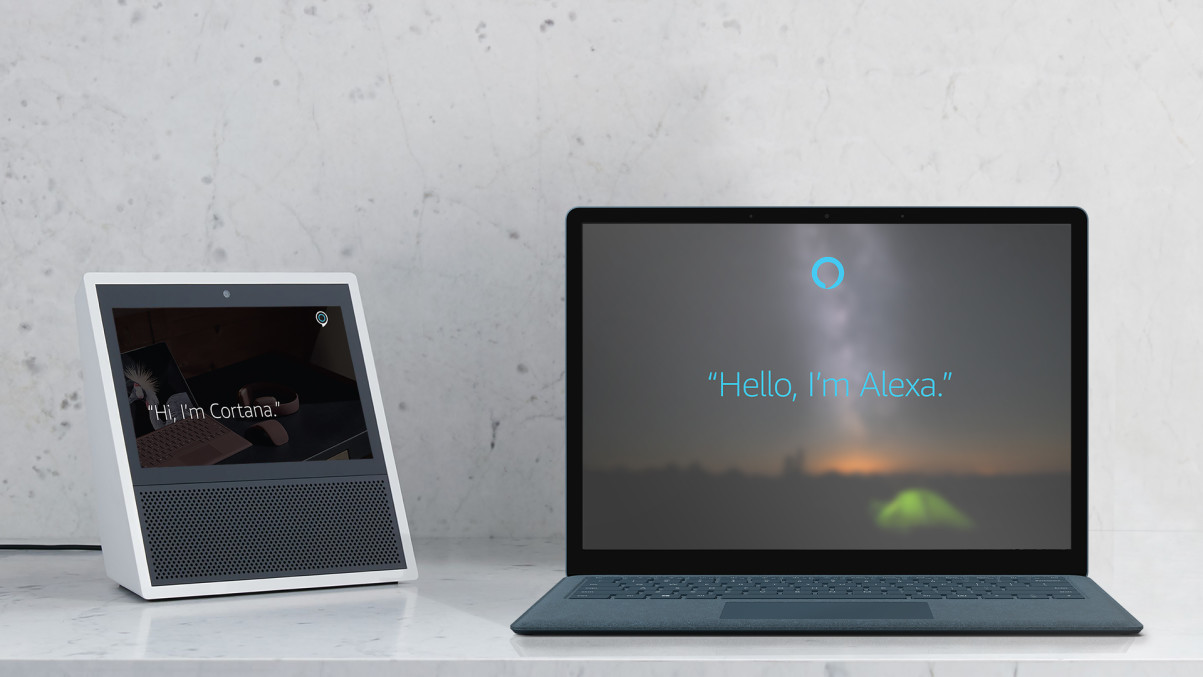 This morning, Amazon & Microsoft announced a team up of their virtual assistants: Alexa & Cortana.  Mind you, this is not a merging of the 2 but more so an integration so they can talk to each other & give users the benefit of having 2-in-1.  
The team-up will bring Alexa integration to support the Microsoft Office Suite of apps.  So you'll soon be able to create meetings, set reminders, read emails, & more via voice.  That and Cortana will get access to Alexa's 20,000 skills to shop Amazon via your voice.  This will benefit Microsoft also as there's a rumored Hardon Kardon Cortana smart speaker set to someday become official.  Maybe this is the news they were waiting for.  
This team up between the 2 companies started about a year ago and this is the what they came up with.  The update that allows this integration will roll out later this year.  Both will become available on Windows 10 PCs 1st and then make their way to Android & iOS app later down the line.  
Anyone excited over this news or could you care less?