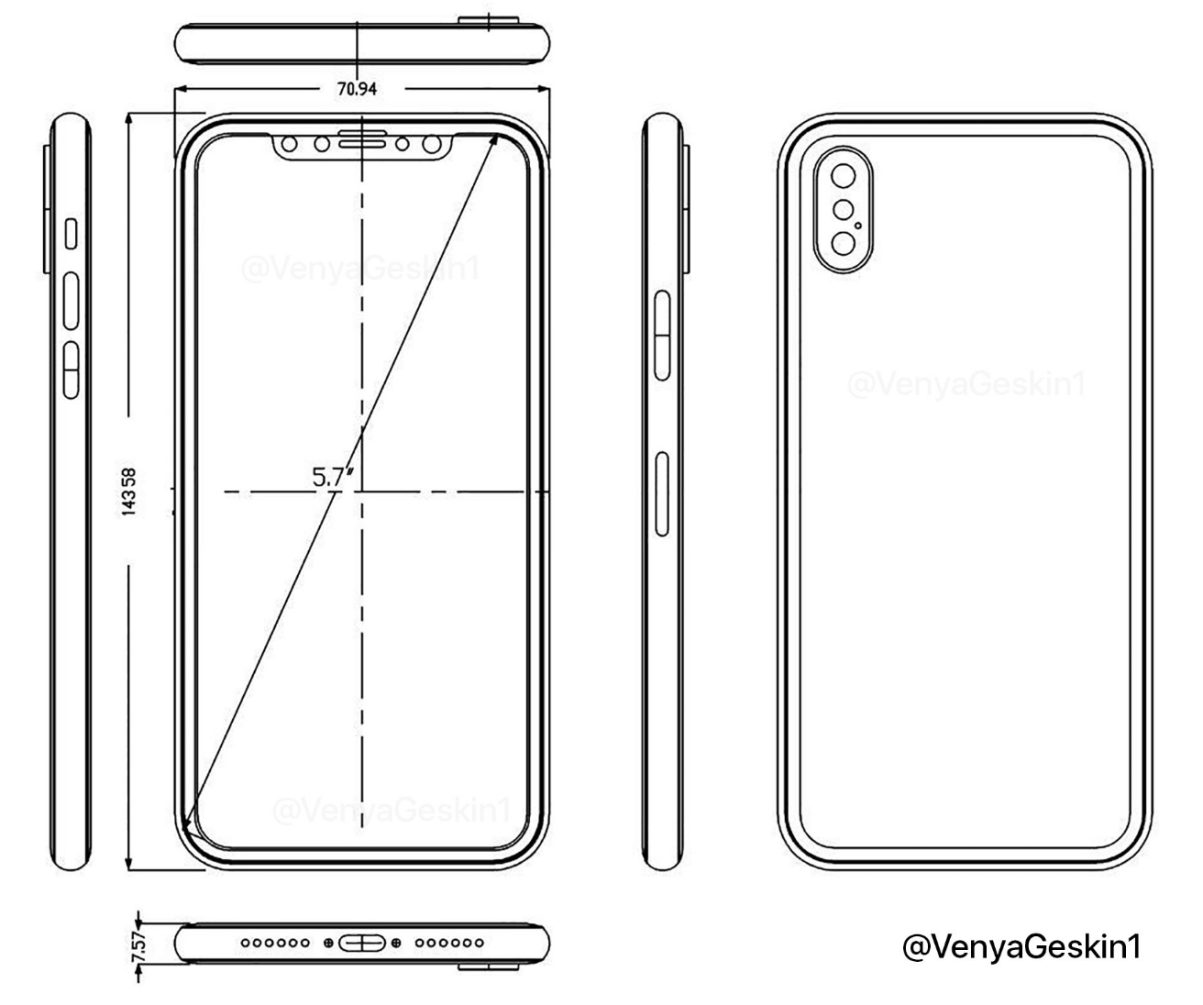 While the whole in-display fingerprint reader won't be ready in time, allegedly Apple is seeking alternative biometric measures to secure your new iPhone 8.  More specifically, your face.  
Thanks to developer Steve Troughton-Smith, he spotted code within the upcoming HomePod firmware for face unlock for an upcoming iPhone.   This is further speculated w/ the leaked images of the new sensors in the top-middle of the near-bezel-less i8.  Recent reports peg the newer sensors as a part of Apple's forthcoming laser-powered facial recognition system.  The code also suggests that it can work in a resting state or laying flat on a surface.  
There are conflicting reports on whether or not a Touch ID fingerprint sensor will be present or it will be Face ID only.  It can always be placed elsewhere like the rear or even on the Power button.  
Who's looking forward to Apple's take on facial recognition?