Last year Motorola introduced a new line to their stable of smartphones w/ the Moto Z & Moto Z Force. This created a shift by putting the Z line on top as their new top-tier device. Previously, the Moto X was their flagship device for many a year.
Now we have the 2nd-gen Moto Z just about to come out we pit it against last year's model. We wanted to see if Motorola's newest additions & enhancements add more to it or take some away from it. We break it all down to let you know how the spec sheet helps keep the Z-line at the top.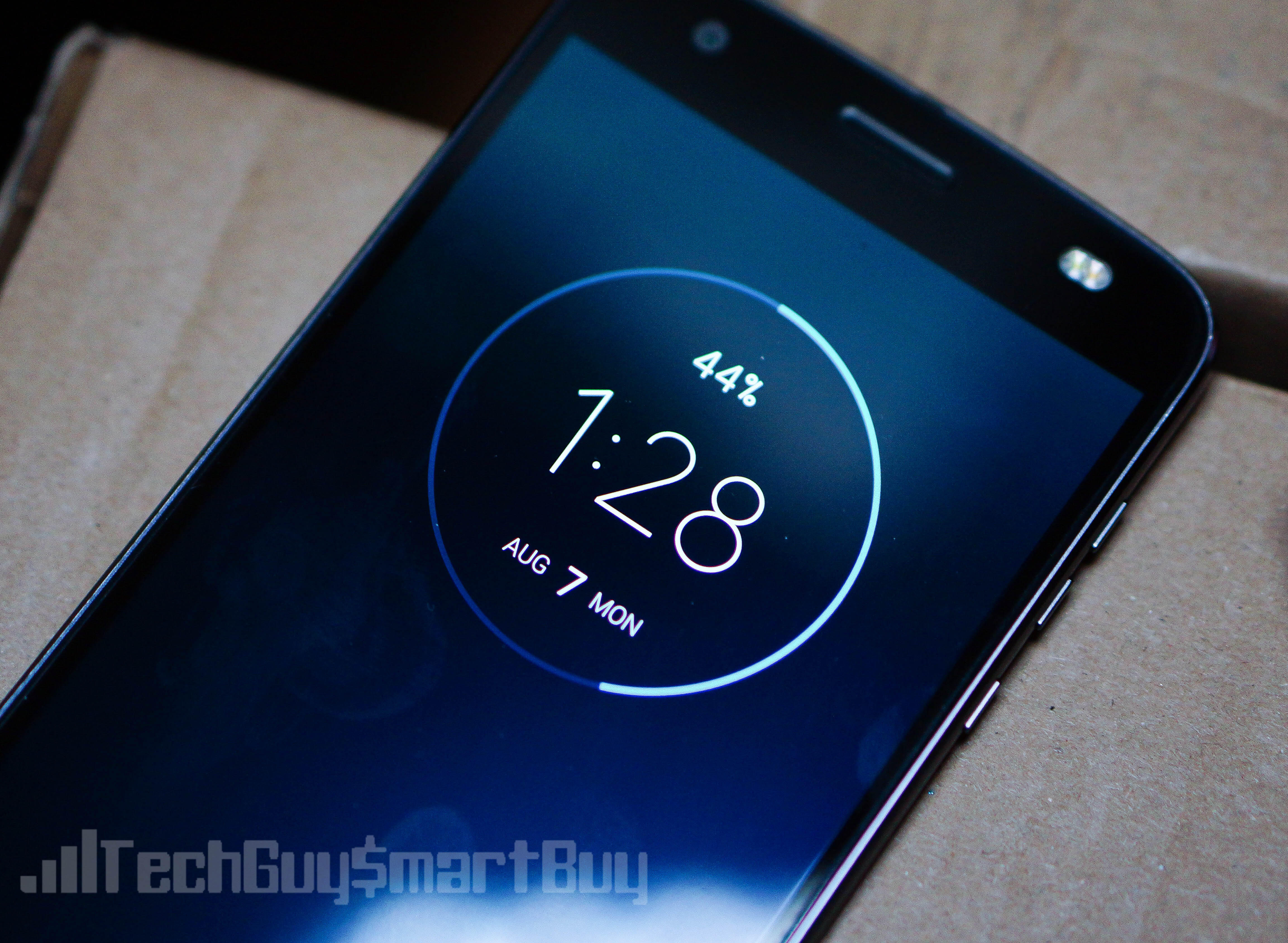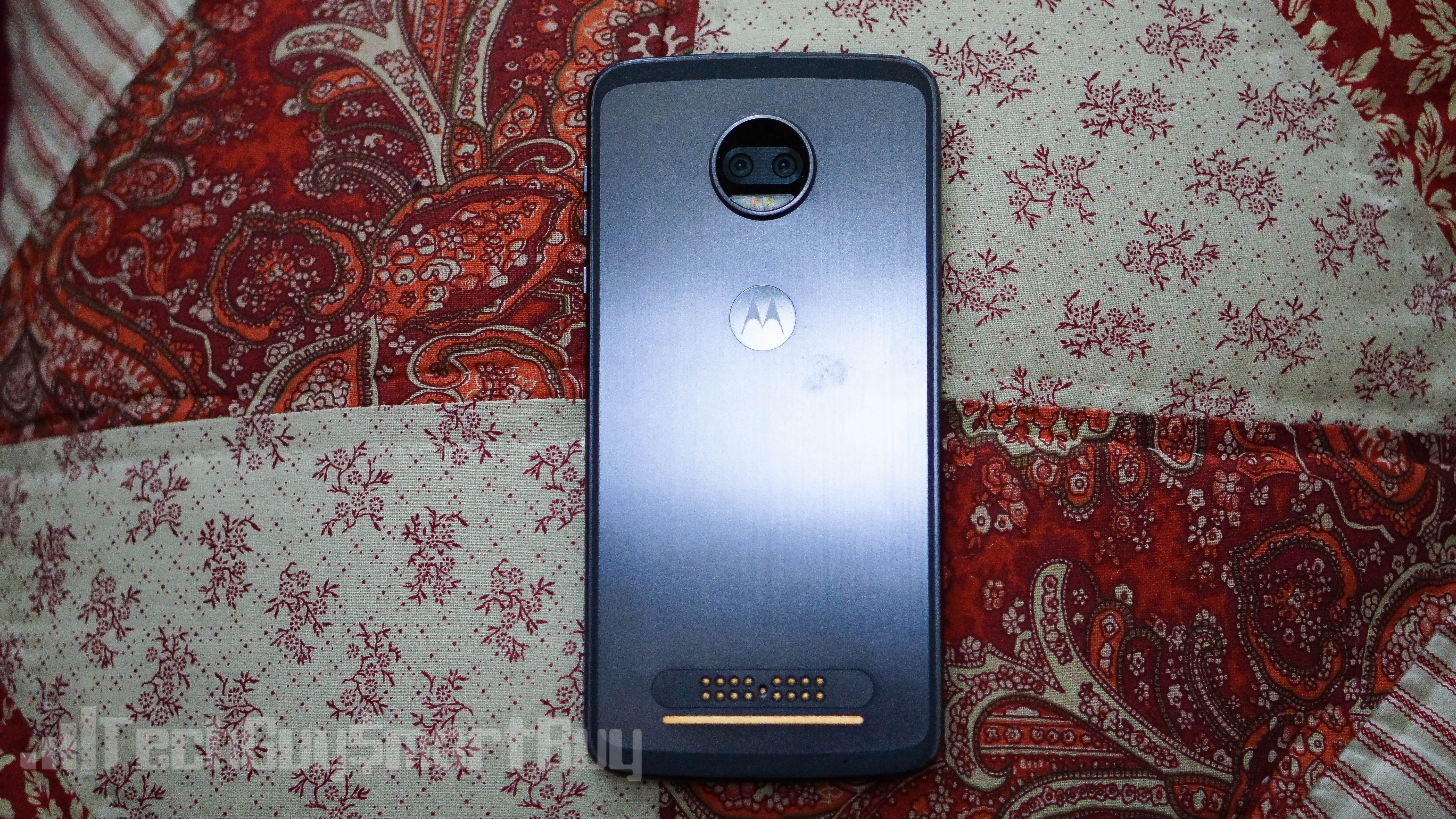 Hardware
The 2017 take on the Z-line is more or less the same design-wise. From the bezels, the antenna bands to the placements of the cameras (front & back). The slimmer profile shows off a thinner body that weighs in at 159g and is 6.1mm thick. The fingerprint reader is bigger and mirrors that from the Z2 Play.
No free Style Shell included this year.
ShatterShield still has its 5-layer assembly as the rest of the phone is comprised of 7000 series aluminum to offer the highest strength in metal. It definitely lives up to the name by being able to take a beating from drops and such. However, there is a trade-off. The rest of the phone pays for it w/ chips & scratches though. Moto's warranty covers your screen for any damage for up to 4 years.
The 5.5inch QHD POLED panel underneath the plastic-layered ShatterShield is actually really good. It has a bright panel, great colors, and great angles to cover all of your viewing pleasures. It is not superior but pretty close to the top rankings though.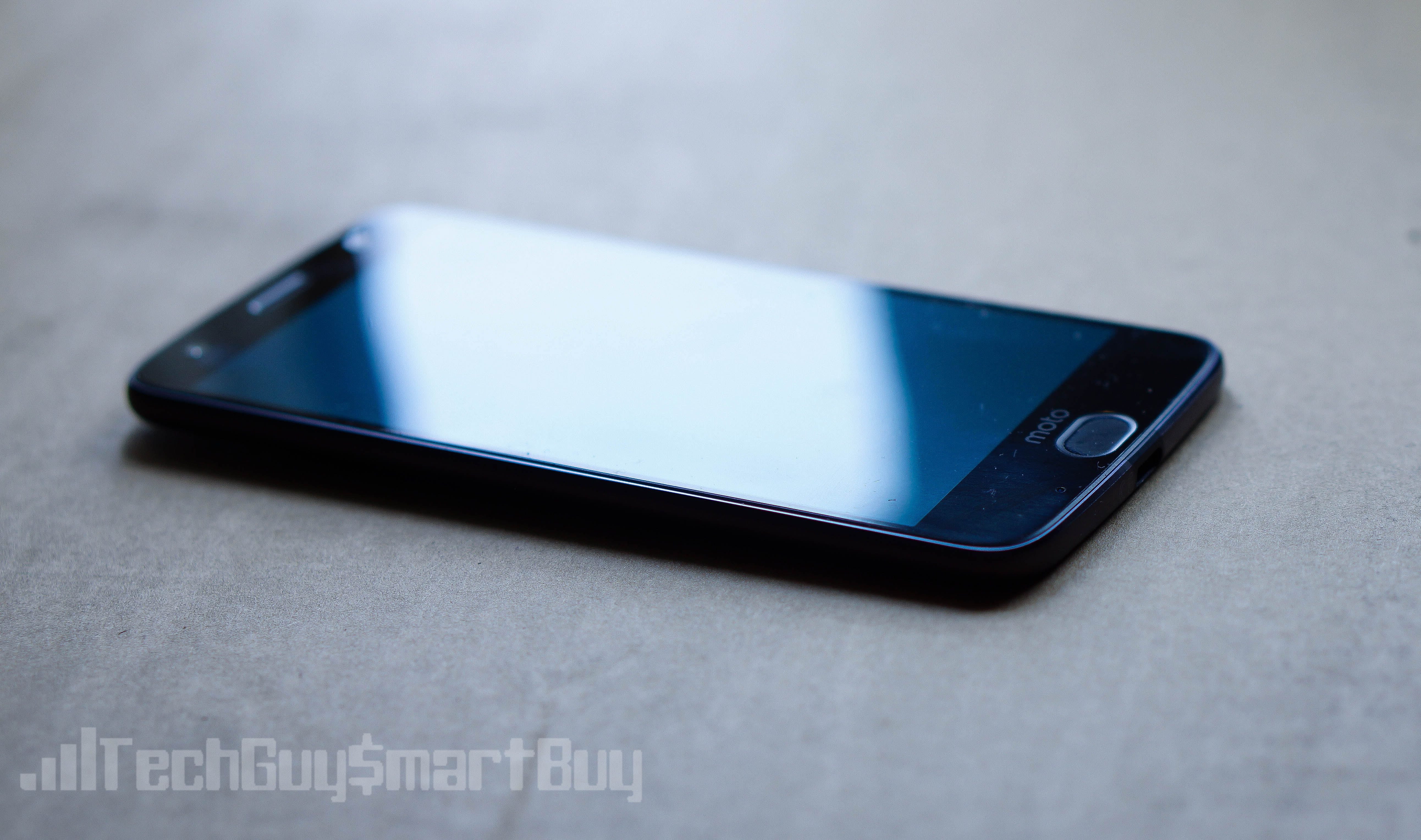 5.5inch QHD POLED ShatterShield display

Snapdragon 835 CPU

4GB of RAM + 64GB of storage expandable via microSD

f/2.0 12MP rear-facing dual camera sensors capable of depth of field + black & white photos w/ phase-detection & laser-assisted autofocus

f/2.2 5MP front-facing camera w/ LED flash

2730 mAh battery

water-repellent nanocoating

Android 7.1.1
Performance
The 2017 Z Force is equipped w/ the atypical flagship combination of a quad-core Snapdragon 835 processor + 4GB of RAM is present here. No hiccups or stutters as it can handle media streaming, gaming, multiple apps, & more. Even w/ the dual camera setup w/ depth & monochrome features present, everything runs super smoothly. But more on the camera experience a bit later.
The battery life can last all-day but not as good as the Z2 Play.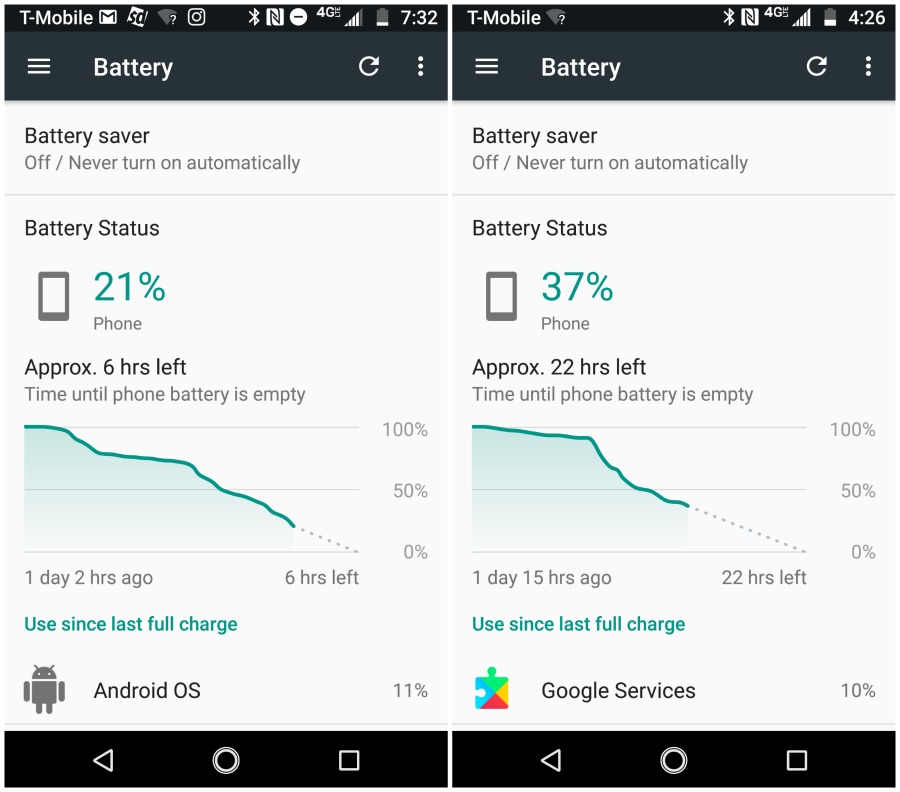 Similar to the Z2 Play, the Z2 Force battery shrunk. A lot. It dropped from a 3500 mAh battery to a 2730 mAh battery to make the body slimmer.  So how well does this play out in a day-in, day-out experience?  Thanks to the CPU's processing, it still holds up pretty well as it can last you a full day but not compared to last year's Z Force.  You'll get a bit longer battery life on the Z2 Play.

Camera
Moto wanted to step things up a bit this year by joining the dual camera setup party for the Z line.  We got new features borrowed from the Huawei & the iPhone w/ depth of field & monochrome (black & white) abilities.  This is w/ a f/2.0 12MP rear-facing cameras w/ phase-detection & laser autofocus on board.
We finally get improved optics from Motorola - almost a contender.
Moto has improved w/ their sharpening a bit and the depth of field effects are as good as the rest of the dual cameras out here.  The Black & White photos look good even though you can just add a filter to your photos in IG.  Its weakness is in low-light areas but OIS can help out w/ that.  The selfie cam is more or less meh.  Despite its few shortcomings, this is still the best camera Motorola has produced thus far.  Once it perfects its low-light capabilities, they can become a contender.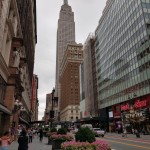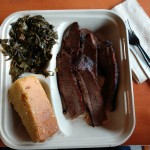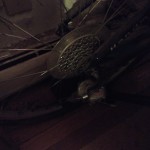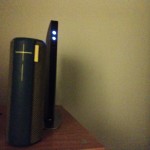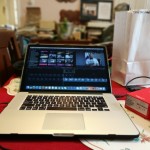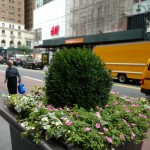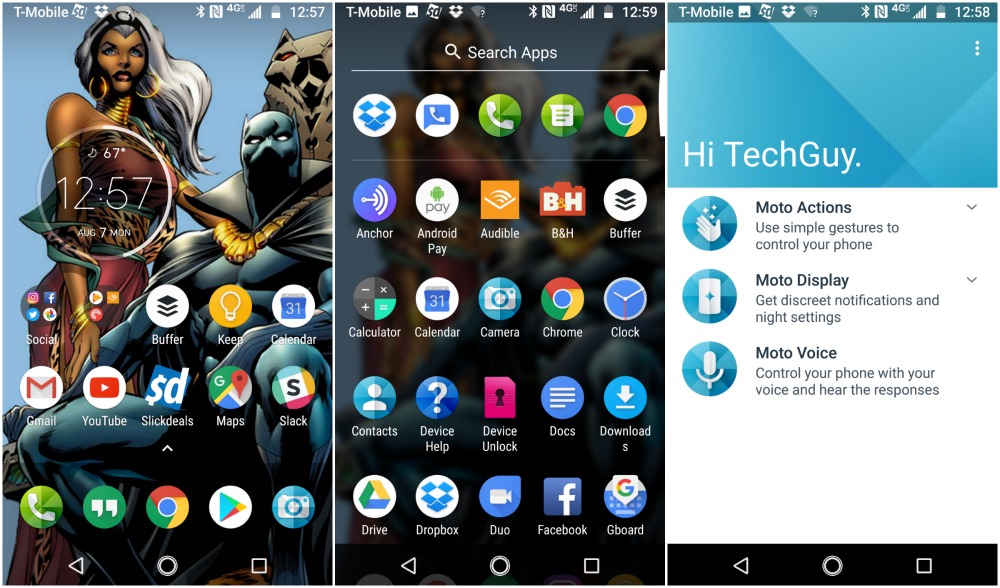 Software
The Z2 Force is using the exact same software as the Z2 Play.  It is running Android 7.1.1 Nougat w/ Moto's lovely software additions.  So you got Moto Display w/ built-in reply, a more capable Moto Voice to open apps, Moto Actions like One-Button Nav, chop 2x for the flashlight, twist 2x for the camera, and more.
All of this makes for a smooth near-stock better than stock version of Android. Only adding value to it w/o the extra BS attached to it all. If you take nothing else from this review, other phone makers need to take notes on how to add on to Android w/o ruining it.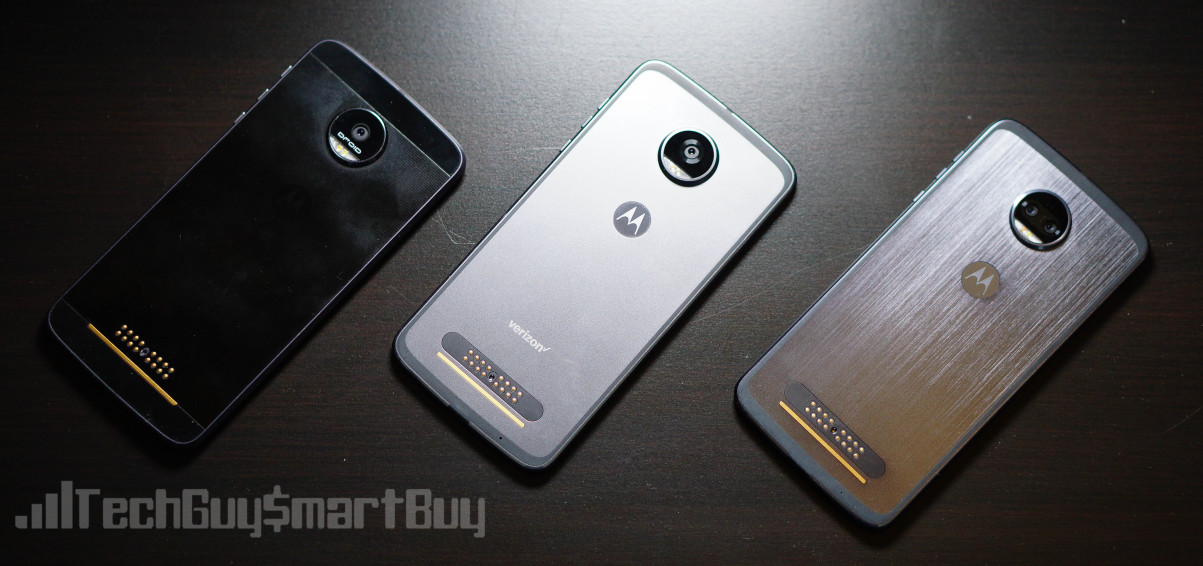 Moto Z2 Force: a slimmer & pricier improvement.
TG 2 Cents
So is the Z2 Force better than last year Z Force?  Yes, it is as it should be.  The 1st-gen was definitely a bit on the thicker side as the rest of the phone makers were going thinner.  This has a sexy profile while being stronger than others w/ the ShatterShield panels.
As good as is it, I'm not sure its worth the price point of $720. Not because it is too high but more so competitors that can offer better shooters for less like the G6 or the S8. Motorola is more or less betting that their Moto Mods can draw you in. While as awesome as they are, I'm not sure raising the pricing on your flagship will help that narrative.