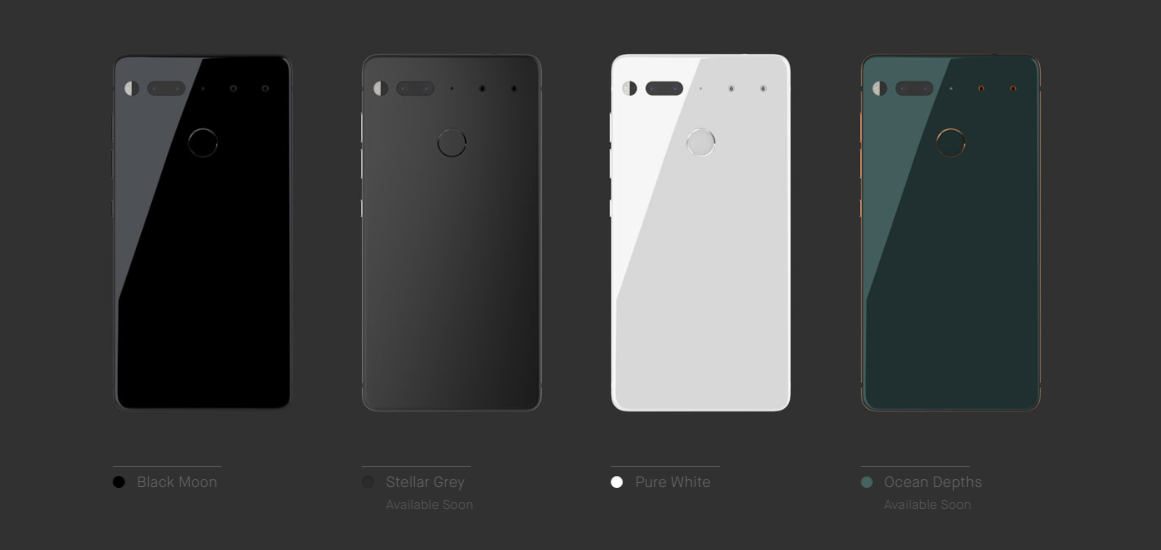 After a bit of waiting and some uncertainty, the Essential Phone PH-1 is finally ready for pre-orders.  Earlier this morning, both Essential & Sprint announced the details on picking one up: the where & how much?
You can grab the Essential PH-1 unlocked from their site for $699 and will work on all US carriers (both GSM & CDMA).  However, when you grab one from Sprint, you can up to 30% off of the final price when you lease it for 18 months via Sprint's Flex Plan.  This will cost wind up cost you $14.58 per month as SPrint models will ship by August 28th.  
For a recap on its specs: you got a large 5.71inch QHD display w/ 2560 x 1312 resolution + 19:10 aspect ratio and fewer bezels than the Galaxy S8, powered by a Snapdragon 835 CPU, 4GB of RAM, 128GB of storage, running Android 7.1.1, a rear-facing f/1.8 13MP dual camera setup w/ RGB + Monochrome lenses (think Huawei's P9/P10), afront-facing f/2.2 8MP camera capable of 4K video, rear fingerprint reader, Bluetooth 5.0, no headphone jack, NFC, USB-C, and a 3040 mAh battery w/ fast charging + charging pins. 
Essential will only support Android updates for up to 2 years so take that however you like.  So now that you have everything you need to know about it, are you picking one up?